It's official: OnePlus 6 will have a notch
It's official: OnePlus 6 will have a notch
Written by
Bhavika Bhuwalka
Mar 29, 2018, 03:49 pm
2 min read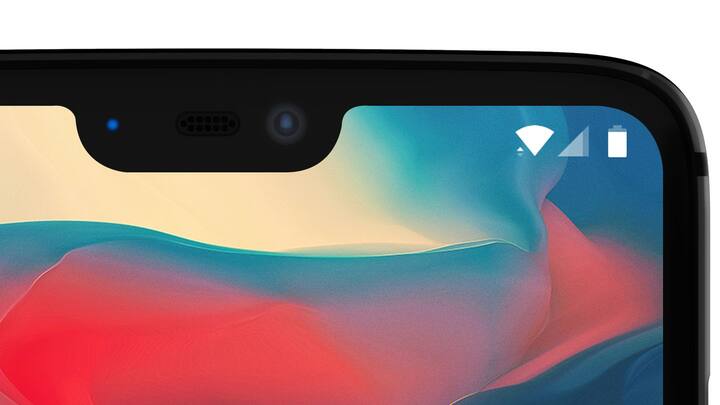 Concerned about the substantial criticism of the notch design that was popularized by the iPhone X, OnePlus co-founder Carl Pei has come out to not only confirm that the company's upcoming OnePlus 6 smartphone will feature a notch, but also to justify its existence. Earlier at the MWC 2018, several Android phones (Huawei, Asus, OPPO) were criticized for mindlessly replicating the notch design.
Notch designs on Android phones weren't well received
My big problem with Android phone makers shamelessly copying the iPhone is that they make Android look bad. They give fodder for people who say there's only iPhones and wannabe iPhones. Which isn't true. https://t.co/R31462NR7i

— Vlad Savov (@vladsavov) March 5, 2018
Would've embedded the notch design without iPhone as well: OnePlus
Foremost, Pei explained that taking the notch route doesn't make OnePlus an iPhone copycat. The technology is favorable simply because a notch means more screen space. "It's a very clear decision: more real estate for the user. Learn to love the notch," he said. He admitted that even without the iPhone, OnePlus phones would still have ended up with notches, but "maybe not as fast."
OnePlus 6's notch to be smaller than iPhone X's
OnePlus 6's notch will be larger than Android co-founder Andy Rubin's Essential Phone's but smaller than the iPhone X's. Going even smaller would have meant compromising the earpiece and front camera quality or omitting the proximity and ambient light sensors or the LED notification light. Notably, the iPhone X's notch is bigger because it also has a structured light for the Apple's Face ID.
Notch will hide when videos are played in full screen
OnePlus is moving the entire notification bar up, allowing more room for icons and giving users more content on the screen. Further, the notch will hide when a video is played in full screen, which has been the biggest pet peeve of notch critics. Notably, OnePlus is testing the top 1,000 Play Store apps to check which of them require a notch compatibility mode.
Other official confirmations about OnePlus 6
The OnePlus 6 will have its biggest screen yet with a 90% screen-to-body ratio, so the phone itself won't be any larger. It will have a headphone jack, a bottom bezel or a "chin", and will not resemble the OPPO R15, as was rumored earlier.