Cable from Earth to Moon? It can change space travel
Cable from Earth to Moon? It can change space travel
Written by
Shubham Sharma
Aug 28, 2019, 05:54 pm
2 min read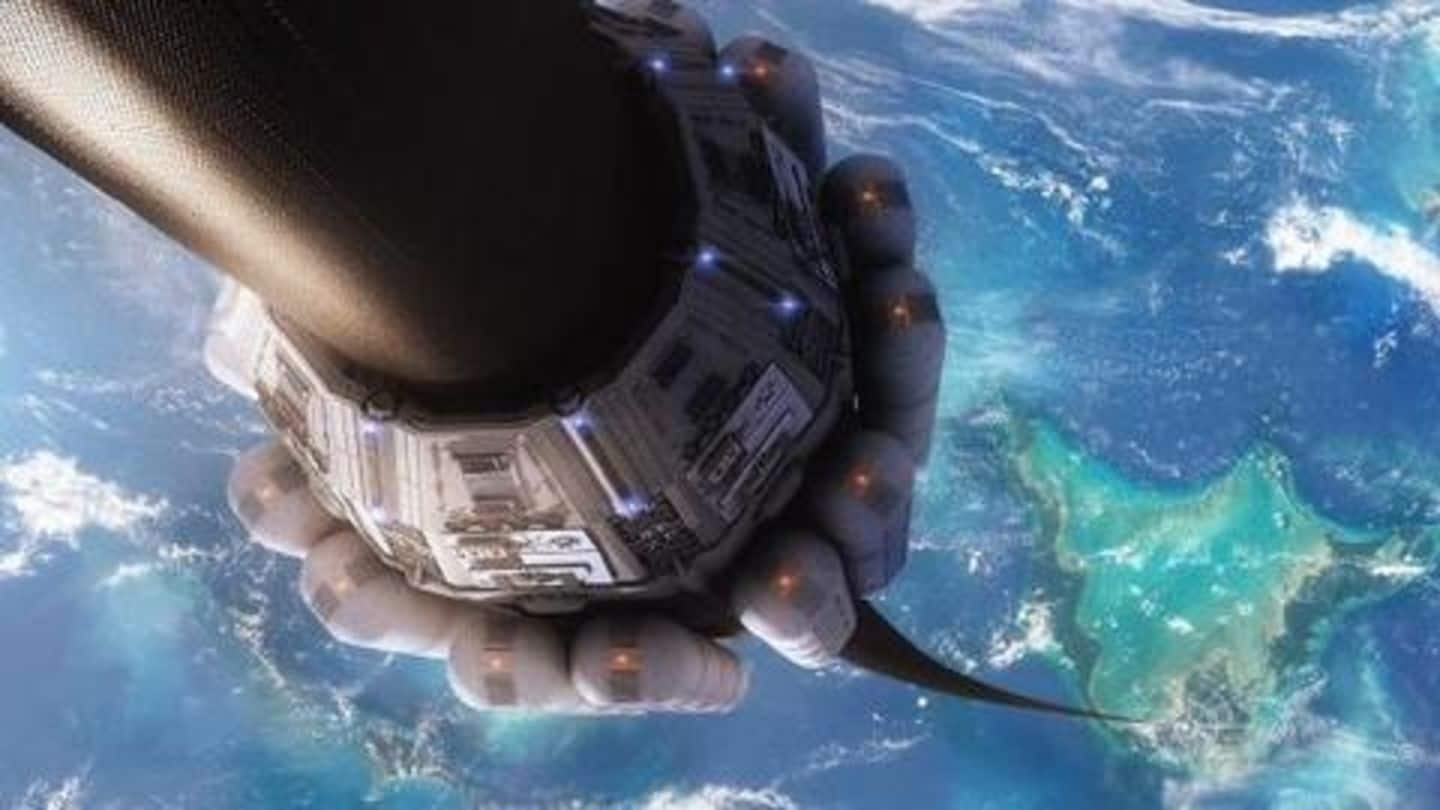 You may have heard about the concept of space-elevator, a literal lift capable of taking Earthlings into orbit. The idea sounds pretty interesting, but the fact is, there's no technology available to actually make a system like that. That's why some scientists have now used the same concept to come up with another wacky space-travel solution: a 'spaceline' to Moon. Here's all about it.
Spaceline: A cable linking Earth to Moon
The future of space travel, including missions to Mars and beyond, relies on reaching orbit safely and traveling further. The process revolves around using rockets but researchers from Columbia University and Cambridge University think that the cost of this could be reduced if astronauts employ the concept of 'spaceline' - a unique cable linking Earth to the Moon.
How this spaceline would carry astronauts to space?
The idea of spaceline is similar to space elevator, but in this case, the cable won't come all the way down to Earth. It would tether to the surface of Moon and hang down into Earth's geostationary orbit like a plumb bob. This way, astronauts would be able to reach geostationary orbit, latch on the cable, and complete the rest of the journey.
A solar-powered shuttle would wait for astronauts' craft
In a paper detailing the idea, the researchers emphasize that the endpoint of spaceline (resting in orbit) would have a solar-power shuttle. It would work as a platform, which astronauts' spacecraft would be able to hold for traveling further up along the length of the cable. Importantly, this would limit rockets' use to just escaping Earth's gravity and atmosphere, and save launch costs significantly.
Existing materials allow spaceline construction
The researchers behind spaceline say the concept could largely prove useful in making deep space travel/settlements easier and several materials exist that are strong enough to bring it to life. "The line becomes a piece of infrastructure," team member Zephyr Penoyre told Futurism, noting "the movement of people and supplies along it are much simpler and easier than the same journey in deep space."
However, the team would have some challenges to overcome
The idea of spaceline seems feasible but it's worth noting that the team hasn't factored the risk of space debris in its calculations. This poses a major threat and would have to be addressed if scientists ever go ahead with this or other related ideas.