OnePlus brand ambassador, Robert Downey Jr., uses Huawei's phone
OnePlus brand ambassador, Robert Downey Jr., uses Huawei's phone
Written by
Shubham Sharma
Aug 02, 2019, 03:48 pm
2 min read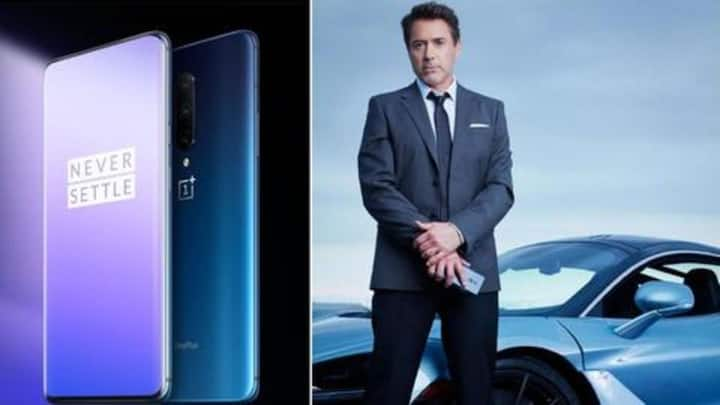 Just after the release of Avengers: Endgame, OnePlus roped in Robert Downey Jr., the actor who plays Iron Man in the movie, as its brand ambassador. The move marked the end of Amitabh Bachchan's association with the brand but was loved by RDJ's fans worldwide. Now, a new report has revealed that Downey might be using a Huawei flagship, not OnePlus phone. Here's more.
Downey caught using Huawei P30 Pro
Just recently, RDJ shared a post promoting OnePlus 7, the flagship phone from the Chinese company, on his Weibo account. The post received immediate traction, but soon, eagle-eyed Weibo users noted that it was shared from Huawei P30 Pro - OnePlus 7's direct competitor. The title of the post mentioned the name of the device, next to date and time.
Post taken down, screenshots still circulating
As people started noticing the use of Huawei P30, the post was taken down from RDJ's Weibo account. But, it was already late; the screenshots had started circulating on the internet by then, huaweicentral.com reported. Neither Downey nor OnePlus has commented on the matter, but there is a pretty good chance that someone else may have shared the post on behalf of the actor.
Similar cases have been reported before too
While promoting one company's phone from another company's device isn't a major issue, it doesn't give the best of impressions. Not to mention, a number of company executives have committed the exact same mistake a number of times in the past. Huawei had reportedly punished its employees for sending New Year's tweet using an iPhone while Samsung did the same for promoting its phones.
OnePlus had even faced flak for roping in Downey
It is also worth noting that a number of people, particularly tech enthusiasts, had raised questions over OnePlus's decision to rope in RDJ for marketing and promotion. They had argued that the company is not providing waterproofing on its phones - despite its promise of giving the best specs at lowest prices - but wasting money on adverts featuring the Marvel actor.