Unmanned Russian cargo spaceship crashes shortly after launch
Last updated on
Dec 03, 2016, 01:23 am
An unmanned Russian cargo spaceship traveling to the International Space Station crashed in the atmosphere six minutes after being launched. Roscosmos, the Russian space agency, said according to preliminary information, Progress MS-04 craft burned up due to an abnormal situation. It crashed about 190 kilometers above the remote, sparsely-populated mountainous region of Russia's Tuva; most fragments were destroyed in the atmosphere's dense layers.
Roscosmos's statement
Roscosmos had said in a statement, "Communication was lost today 383 seconds after the launch of the Soyuz-U carrier rocket with the cargo ship Progress MS-04." It added that its specialists were looking into the issue.
Drones deployed to search for spaceship's fragments
Russia's emergencies personnel reportedly are combing the mountains on the border with Mongolia for the debris of the spaceship. The cargo spacecraft was carrying about 2.6 tons of food, fuel, and supplies. Russian Emergencies Ministry's branch in the Republic of Tuva said drones had been deployed to search for fragments of the unmanned spacecraft launched from the Russian space complex in Baikonur, Kazakhstan.
Third failed Progress launch
The cargo reportedly included 635kgs of propellant, 50kgs of oxygen, 420kgs of water, and 1250kgs of spare parts, supplies and scientific experiment hardware. This is the third failed Progress launch since 2011.
Soyuz capsules, the only way to reach International Space Station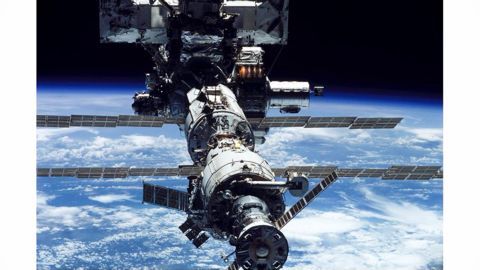 Russian Soyuz capsules offer the only way for global astronauts to reach the International Space Station (ISS) since the US' space shuttle program was withdrawn in 2011. The ISS, where a range of research is conducted, has been orbiting Earth at about 28,000km per hour since 1998. Russia's space officials believe the failure of the Soyuz-U booster rocket's third stage engine caused the crash.
Another Progress ship crashed in April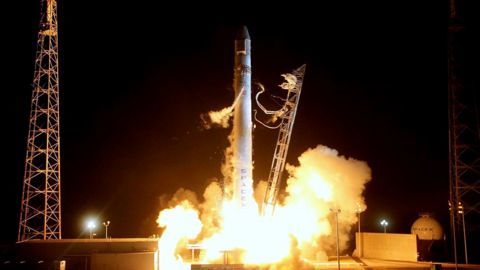 The launch of another Progress ship failed in Apr'15. Russia blamed the failure of a problem in a Soyuz rocket; the ship disintegrated as it plummeted to Earth. Following the incident, Russia put all space programs on hold for three months and forced some astronauts to spend an extra month on the ISS. Russia said all issues with Progress resupply missions needed to be thoroughly investigated before launching any manned vessels.
Technical mishaps complicate plans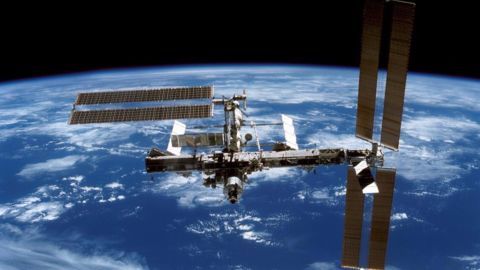 France's Thomas Pesquet, Russia's cosmonaut Oleg Novitsky, and the US' astronaut Peggy Whitson launched the ISS on 17 Nov'16 for a six-month mission. It followed the launch of Russia's Andrei Borisenko and Sergei Ryzhikov, and the US' Shane Kimbrough in Oct'16, which was pushed back by almost a month due to some technical issues. Technical mishaps have been complicating plans, of late.
Three or four cargo spacecraft each year
Russia launches three or four cargo spacecraft each year to supply the ISS. After making their delivery, the spaceships plummet back to Earth, burning up in the atmosphere above the Pacific Ocean.