Scientists found first-ever 'animal' that doesn't need oxygen to live
Scientists found first-ever 'animal' that doesn't need oxygen to live
Written by
Shubham Sharma
Feb 26, 2020, 08:59 pm
3 min read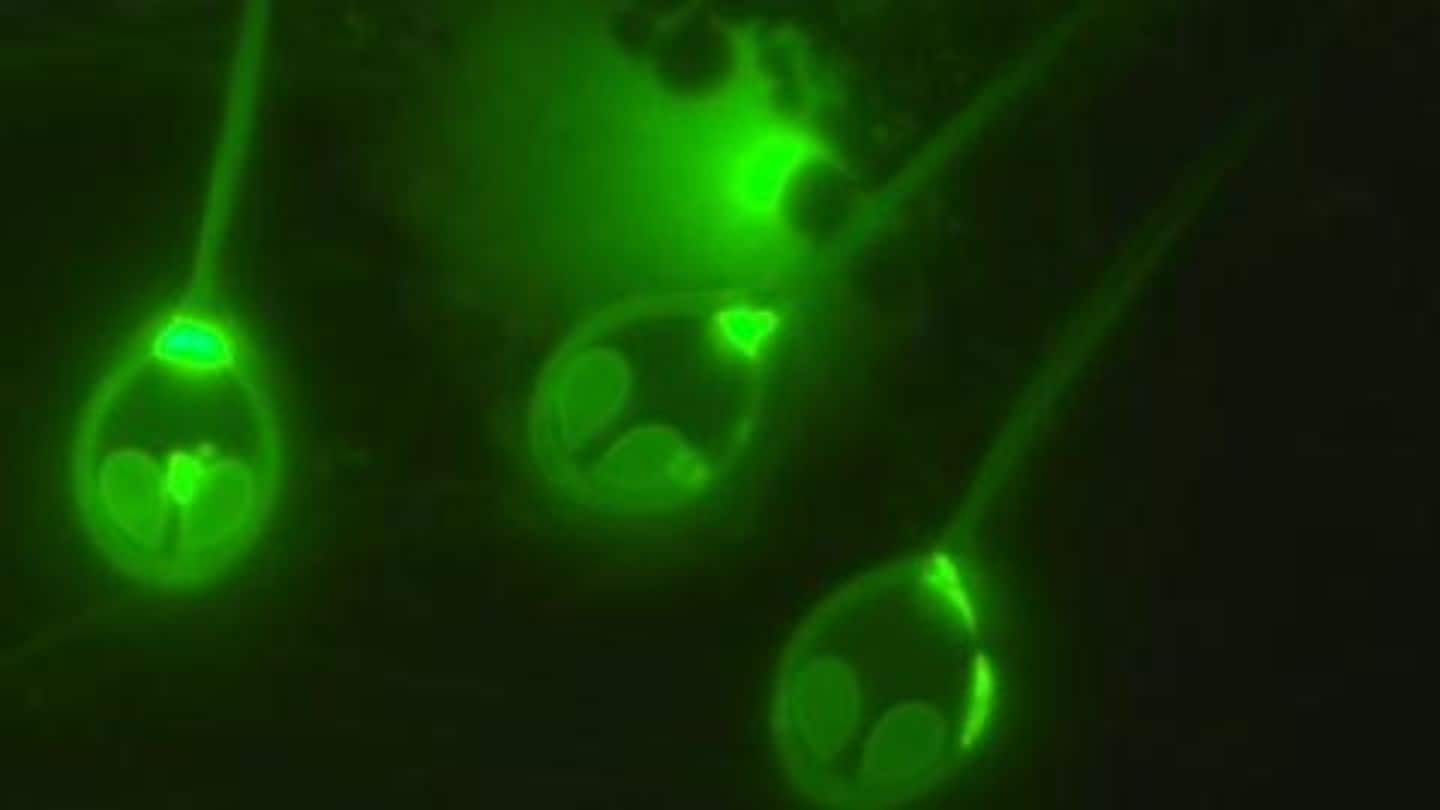 Our basic understanding of life revolves around the fact that every multi-cellular organism, including human beings, needs oxygen to live. It's the first thing they teach in science, but a group of scientists has stumbled upon something that will change this theory forever. They have found Henneguya salminicola, the first-ever 'animal' that doesn't need oxygen to go about its day. Here's all about it.
Jelly fish like parasite with less than 10 cells
Found within the muscle tissue of salmon, H. salminicola is a jellyfish-like parasite that contains less than 10 cells and, rather interestingly, doesn't depend on the presence of oxygen to survive. "Aerobic respiration was thought to be ubiquitous in animals, but now we confirmed that this is not the case," said Dorothee Huchon, a Tel Aviv University zoologist, after witnessing the parasite's unique ability.
But, how exactly it survives without oxygen?
Scientists have long believed that complex, multi-cellular organisms evolved over millions of years to breathe oxygen and survive on it. The idea has been that cells utilize oxygen to make energy, however, when Huchon's team examined and sequenced all of H. salminicola's genes, that definition changed. They found that the parasite doesn't have mitochondria, the biological machinery cells use for breaking oxygen into energy.
Perhaps, it evolved to survive without oxygen
The lack of mitochondria, also called the powerhouse of a cell, in H. salminicola shows that the parasite doesn't breathe or use oxygen for energy, and has evolved to live without it. "Our discovery shows evolution can go in strange directions," Huchon emphasized. "Aerobic respiration is a major source of energy, and yet we found an animal that gave up this critical pathway."
Many single-cell organisms already live without oxygen
We already know that many single-cell organisms, including several bacteria and protozoans, have evolved the ability to survive without mitochondria and oxygen. But, this is the first time we have seen this in a multi-cellular organism.
Exact source of energy not clear
At present, scientists do not know about the exact source of energy of H. salminicola. Huchon posits that it could be drawing oxygen directly from the cells in salmon or could be using techniques of unicellular organisms such as fermentation. There is also a possibility that the parasite could be relying on a completely different molecule, say like mercury or iron, for energy.
This could also impact our search for life beyond Earth
The discovery of this parasite will not only change our understanding of complex life on Earth but also add a new factor into the search for alien life. Basically, if it is confirmed that the parasite doesn't need oxygen at all, not even indirectly, scientists would expand their search and consider looking for life forms capable of surviving without oxygen, as well.