Soon, drones could deliver organs, medical supplies in India
Soon, drones could deliver organs, medical supplies in India
Written by
Shubham Sharma
Dec 02, 2018, 07:29 pm
2 min read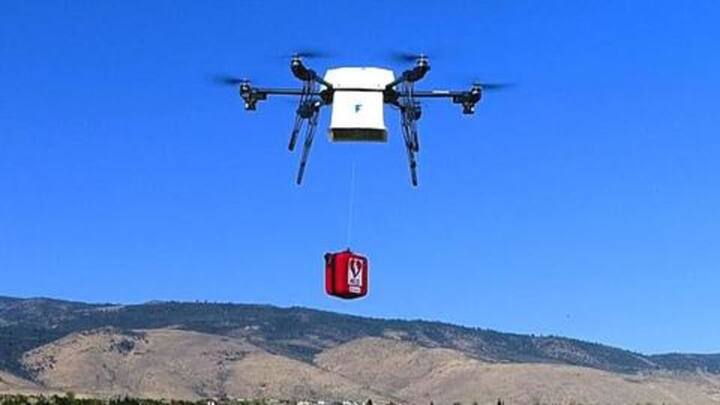 In a country like India, organ delivery can be a major problem, especially due to the mess of traffic. Delivery vans often get stuck for hours, posing a major threat to the life of the waiting recipients. But, the government is now working on an alternative delivery method - drones flying between dedicated 'hospital ports'. Here are all the details.
Plans hinted for drone-based delivery
Just recently, Civil Aviation ministry opened registrations for flying drones under the current drone regulations. The second phase of these regulations is already taking shape with a focus on enabling the tech for commercial purposes. Drone delivery has been pitched as one of the applications, something that now seems likely to aid the healthcare industry, among others.
'Drone ports' to be established
In a recent statement, Jayant Sinha, the Minister of State for Civil Aviation, said the government is examining the possibility of establishing dedicated drone ports at hospitals. This is likely to be the place where the drones would take off and land for delivering organs or other emergency medical supplies. Zipline, an American start-up, also uses drones for the same job in remote Africa.
Will these be autonomous drones?
The plan for autonomous drones has also been pitched, but it remains unclear if the ones deployed for the life-saving job would be autonomous or remotely-controlled. Sinha said the UAVs would fly beyond the line of sight in certain areas, but stressed that defining dedicated corridors for drone operation is a major matter of consideration.
Here's what Sinha said of the policy
"Drone ports in hospitals can allow quick transportation of harvested organs to recipients under the Drone Policy 2.0," Sinha said. "The draft civil aviation requirement for Drone Policy 2.0 will be issued for consultation on January 15 at a global aviation summit India is hosting".