This version of iPhone 11 Pro costs Rs. 24 lakh
This version of iPhone 11 Pro costs Rs. 24 lakh
Written by
Shubham Sharma
Sep 24, 2019, 12:39 pm
2 min read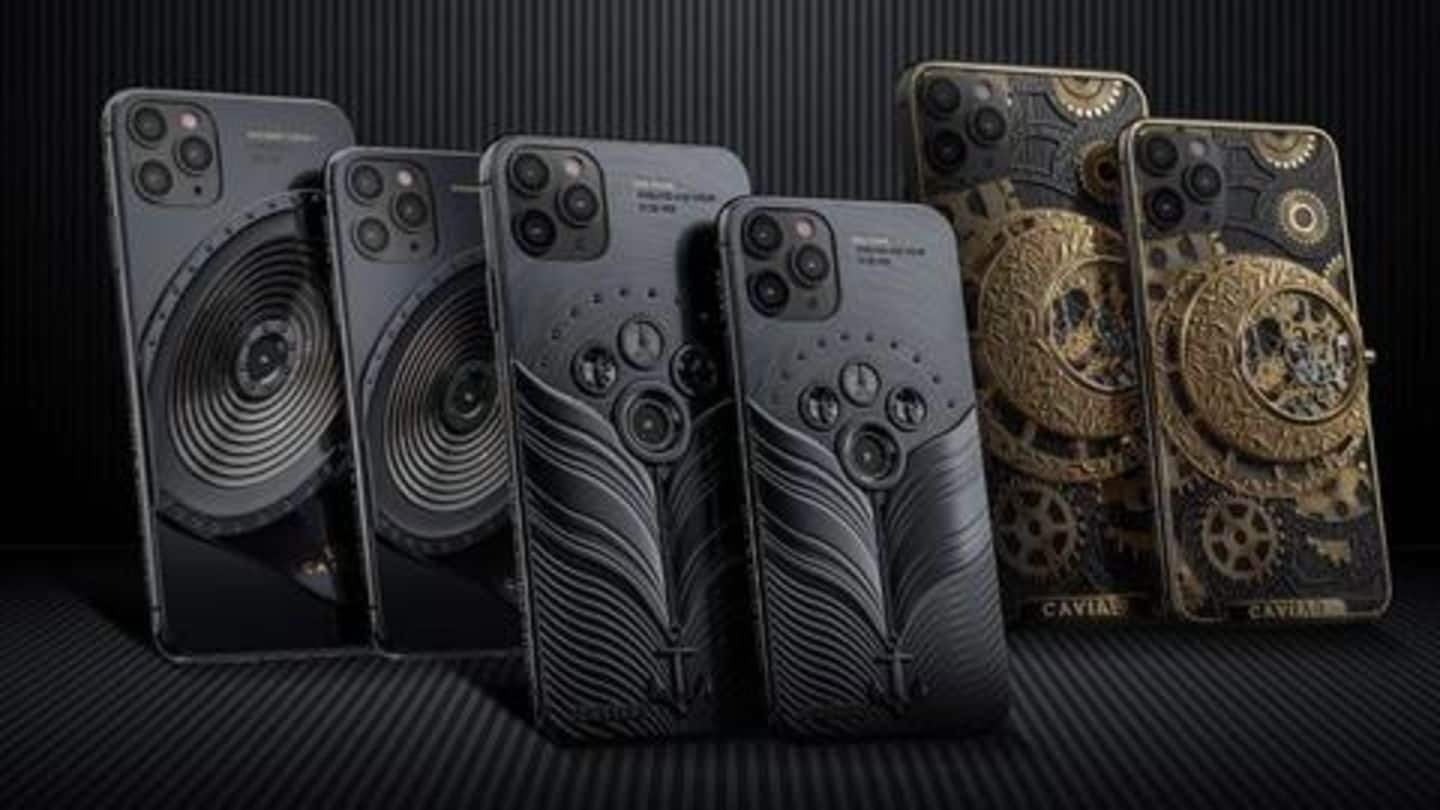 The all-new iPhone 11 Pro costs a fortune, but for some nerds, this wasn't enough. A company is selling luxury versions of the device that cost all the way up to Rs. 24 lakh. Technically, these models offer the exact same features of the original iPhone 11 Pro but come with some major physical enhancements. Let's take a look.
iPhone 11 Pro enhanced by Caviar
Russian luxury brand Caviar, which has been enhancing regular and smartphones with exotic materials and designs, has given its attention to the iPhone 11 Pro. They have come up with 17 new versions of the phone, enriched with materials like titanium, gold, rubies, leather, diamonds, and majestic topazes as well as rare fragments from historic vehicles of transport.
Most expensive model features fragment from Vostok-1 space capsule
Now, the most expensive model of Caviar's range comes at a price tag of Rs. 24 lakh and features a fragment from Vostok-1, the first-ever crewed spaceflight in the history of mankind. There is also one that comes with a fragment of the iconic Titanic, the famous ship which sank in the Atlantic, but that particular model has been priced at Rs. 5 lakh.
Where you can buy these devices?
All the new models Caviar's iPhone 11 Pro range are available on the company's global website. The range starts at Rs. 3.60 lakh, which would get you a classic Apollo 11 or Soyuz inspired back designs. To note, you could also buy complex back designs like those taking inspiration from tourbillon watches, the universe, or even cosmic singularity.
Meanwhile, here's a recap of iPhone 11 Pro's specs
As far as its specifications are concerned, the new iPhone 11 Pro features a 5.8-inch full-HD+ HDR OLED display, with Haptic Touch support, textured matte glass, stainless-steel frame, and triple rear-cameras. It runs on an A13 Bionic SoC, paired with 4GB of RAM, up to 512GB of storage and offers up to 5 hours extra battery life than their predecessors.