Tranya Rimor truly wireless earbuds review: A thumbs up
Tranya Rimor truly wireless earbuds review: A thumbs up
Mar 02, 2020, 12:20 am
3 min read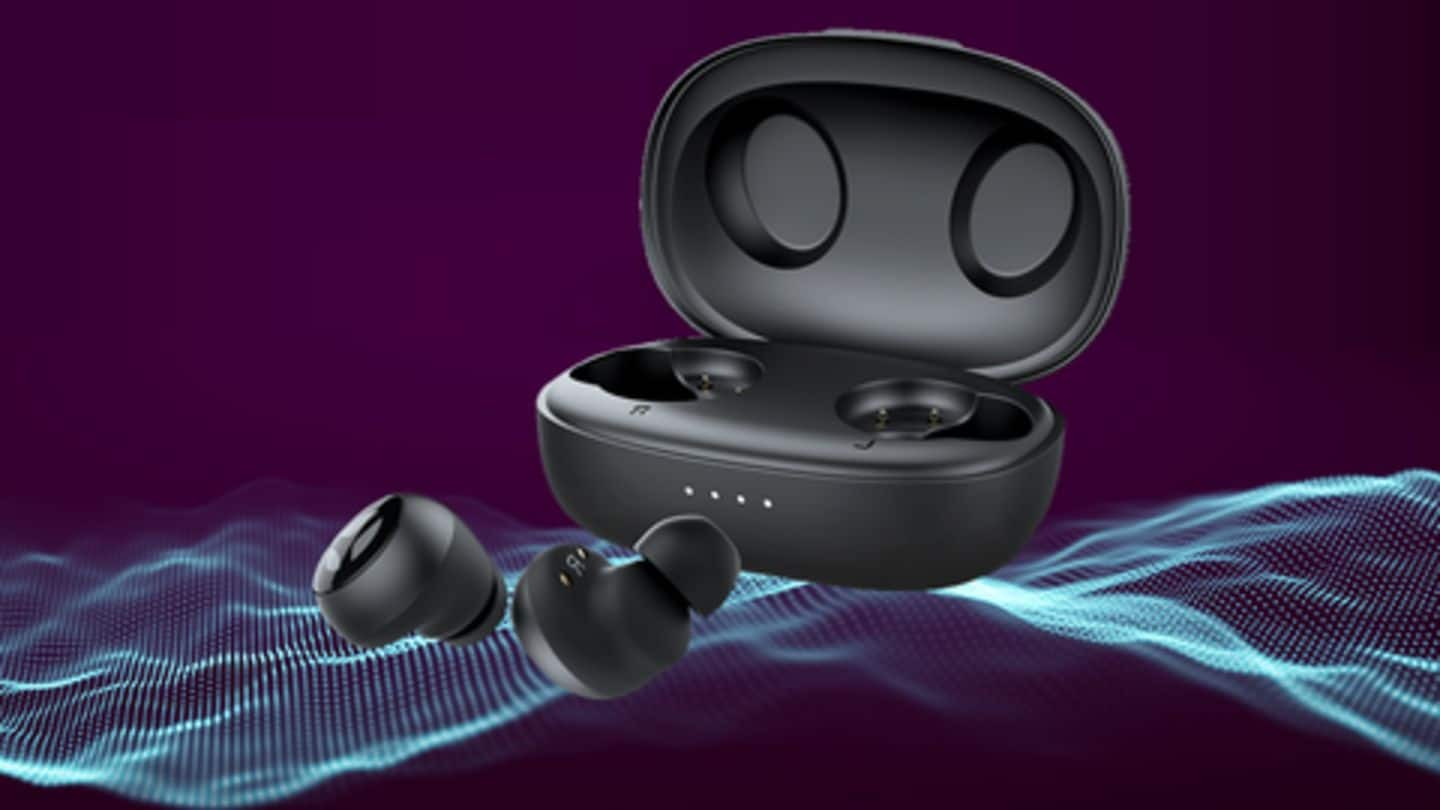 True wireless earbuds continue to make advances in comfort, sound quality, and connection stability while still being liberating. And, you don't need to spend hundreds of dollars to buy a good wireless headphone. On that note, Tranya's new product, the Rimor wireless earbuds are affordable, easy to use, sound nice, have a good battery life, and thus, we recommend them. Here's our detailed review.
Tranya Rimor: Design and wearability
The Tranya Rimor features an all-black polycarbonate body that is quite lightweight and doesn't look flashy. The in-ear design with swappable silicon tips ensures a snug fit while offering decent noise isolation (not cancellation). The earbuds come in a compact carry-cum-charging case that has a Type-C port and LED charge indicator. With IPX5 water-resistance, they can survive sweat, splashes, and light rain.
Tranya Rimor: Audio performance
The Rimor earbuds packs titanium-coated 10mm drivers that can reproduce frequencies from 20Hz to 20,000Hz, covering an audio spectrum ranging from deep thumping bass to crystal clear highs. The sound signature of the earphones is neutral and balanced, leaning towards no specific frequency range. Hence, they are great for enjoying all kinds of music genres, for streaming movies/shows, and even for listening to podcasts/audiobooks.
Tranya Rimor: Battery life
Tranya's latest earbuds are claimed to offer 5-hours of playtime per charge and an additional four charges from the case. In our testing, we did get nearly the same battery life. So, no concerns there. A quick 10-minute charge gave us over an hour of music playback (at 80% volume) while the case took around 2-hours to fully recharge via a Type-C charger.
Tranya Rimor: Bluetooth connectivity
The Rimor is powered by Bluetooth 5.0 technology which ensures faster and more reliable connections. You just need to take the earbuds out of the case, and they instantly connect to your device. To turn them off, simply place them back in the case. During our testing, we faced no random disconnections. Moreover, the buds are compatible with a host of Bluetooth-enabled devices.
The Rimor comes with multi-function touch-sensitive buttons. The controls are quite cumbersome, but you will get used to them with time (and some patience). Single tap: To play/pause/answer call Double tap: To increase volume (right bud) or decrease (left bud) Triple tap: To activate the voice assistant Long press: To reject a call, to go to next track (right bud), previous track (left bud).
Another highlight of the Rimor is that you can use them in multiple ways. You can plug-in both buds for stereo sound or use either for mono audio (ideal for driving). There is also a sharing mode wherein you can share the earbuds with your partner. For mono and share modes, you can manually turn on/off each earbud by long pressing the touch button.
The Tranya Rimor is currently listed at $79.99 on Amazon and the company's online store. Unfortunately, the earbuds are not available in India but you can get them delivered via international shipping. In case you are looking to buy them, MQT4E2UC promo code will get you a flat 20% off (works on Amazon as well as the official online store).