Uber's autonomous truck delivers nearly 50,000 beer cans
Uber's autonomous truck delivers nearly 50,000 beer cans
Oct 26, 2016, 02:04 pm
2 min read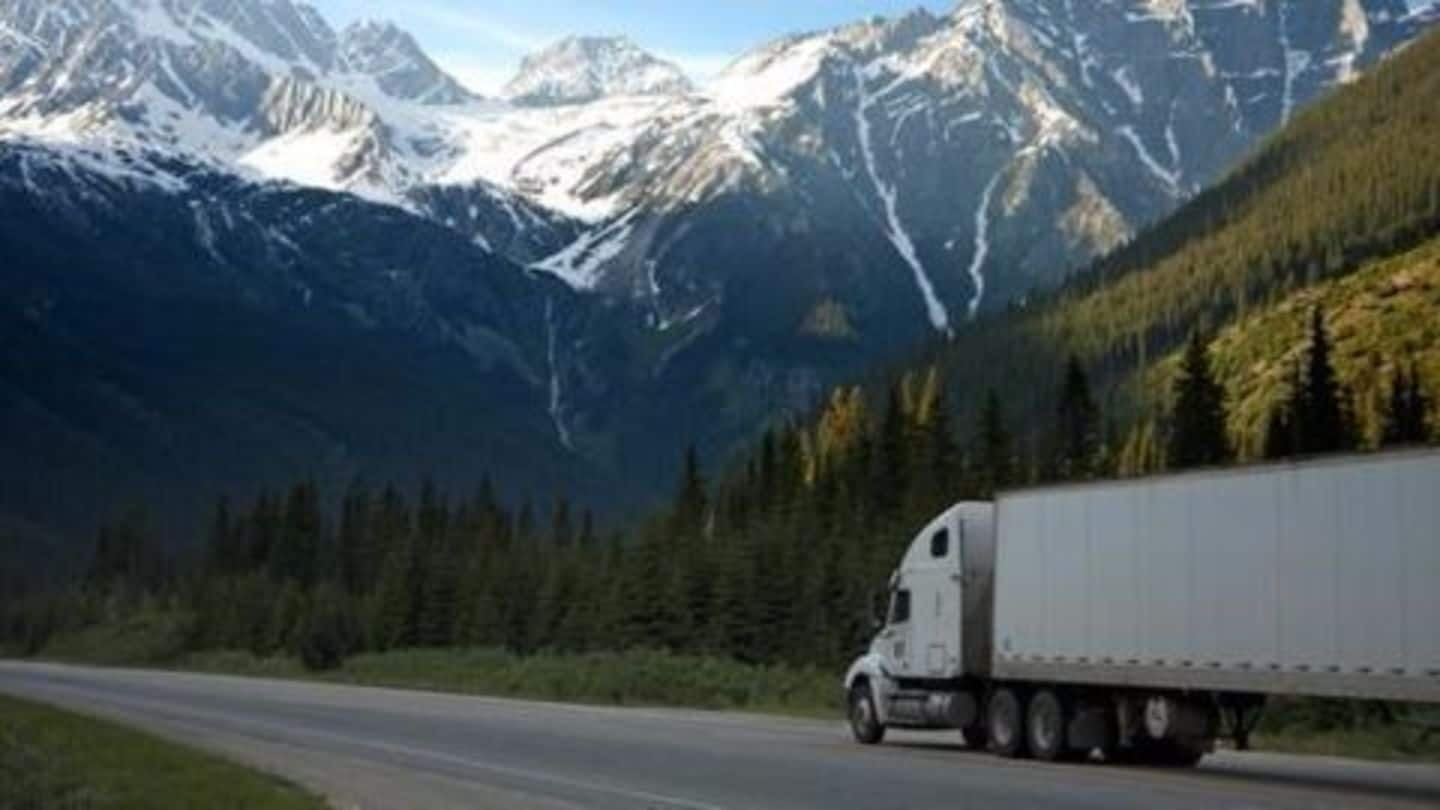 American cab company Uber scripted history when around 50,000 Budweiser beer cans were delivered to a warehouse by its self-driving truck. The delivery was the autonomous truck's first shipment. The shipment was enabled by Uber's Otto, which saw the self-driving truck travel close to 193 kilometers from Fort Collins to Colorado Springs. A driver was monitoring the two-hour journey, reports said.
Uber is one of the biggest online transportation companies, founded as UberCab nearly seven years ago. Headquartered in San Francisco, the company relies predominantly on its mobile application, which enables users to submit trip requests. The company has grown to cover over 66 countries and clock revenues of around $1.5 billion last year. The company is presently headed by its founder Travis Kalanick.
Uber acquires autonomous technology company Otto
With a myriad of the world's leading tech companies dabbling with autonomous technology, Uber acquired Otto earlier this year in an attempt to enter the autonomous vehicle space. Otto focuses solely on developing sensors for self-driving kits, and not on developing their own vehicles. Uber looked to avail their capabilities to partner with carmakers like Volvo and turn their cars into self-driving vehicles.
Uber launches fleet of self-driving cars
In August this year, the online cab aggregator announced the launch its fleet of self-driving cars that will be supervised by humans. The cars are customized Volvo XC90s and were launched in Pittsburgh, United States. The company said its customers in Pittsburgh would be able to avail the self-driving cars on their phones, and the rides were free for a small duration of time.
Looking ahead: The future of self-driving technology
"We think that self-driving technologies can improve safety, reduce emissions, and improve operational efficiencies of our shipments," says James Sembrot, who handles logistics for Anheuser-Busch. Anheuser-Busch InBev owns the Budweiser brand.