Soon, Uber will let you book Delhi Metro tickets
Soon, Uber will let you book Delhi Metro tickets
Written by
Shubham Sharma
Oct 22, 2019, 07:34 pm
2 min read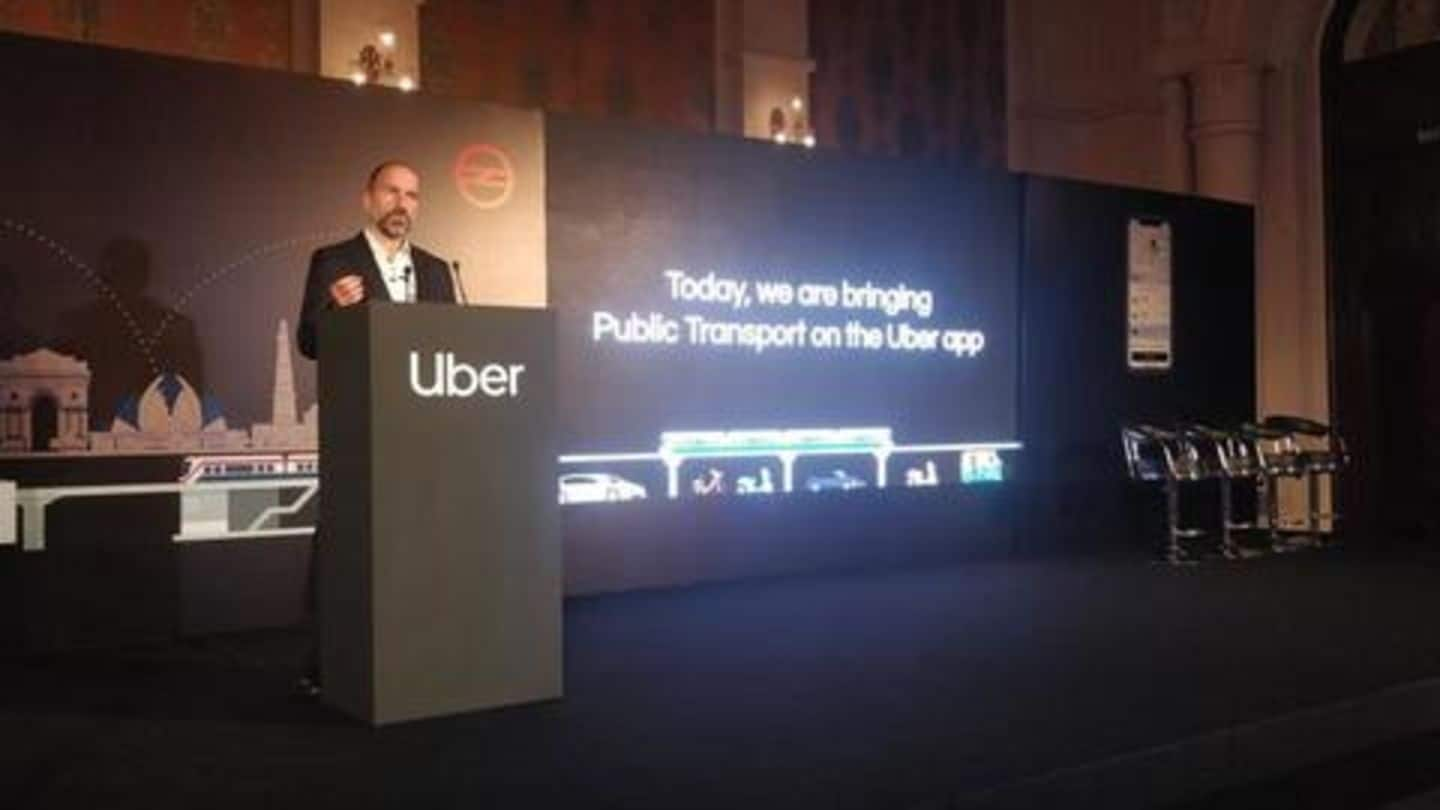 In a major move, ride-hailing giant Uber has launched a new 'Public Transport' mode to help Indians plan their commute. The feature, which has been available in other parts of the world, provides information about public transportation and routes directly on the Uber app. Importantly, it will also let you book Delhi Metro tickets in the near future. Here's more.
Public transport mode for planning your journey
Available starting today, the new Public Transport mode can be described as a capability similar to that offered in Google Maps. When you search for a particular location on the Uber app, the feature will appear next to available rides and display the cheapest and fastest route to that destination as well as public transportation options, like buses and metros, going in that direction.
You'll also see schedules and walking directions
Along with the transport options, the new feature will also show real-time schedules, indicating when a bus or metro is about to leave for the place in question. It will also display walking directions both to and from metro stations and bus stops, giving you the ability to plan your trip appropriately - to the last mile.
Ability to book Delhi Metro tickets on the way
The new feature will also bring the ability to book Delhi Metro tickets directly from the Uber app. It would come as the direct result of a partnership between Uber and the Delhi Metro Rail Corporation, which had asked for bids to enable last-mile connectivity. Notably, DMRC will also set dedicated Uber pick-up, drop-off points at 210 stations as part of the same agreement.
No word on availability of the ticket-booking facility
While Public Transport has gone live, there is no word on when the ticket-booking facility would be available. Further, we don't know how the capability would work, but we expect it to evolve into a last-mile solution that could let commuters cover long-distances seamlessly by booking a cab to an origin station, metro from there, and then another cab to the destination station.