Now, scientists producing horny mosquitoes to prevent malaria, Zika, dengue
Now, scientists producing horny mosquitoes to prevent malaria, Zika, dengue
Jan 26, 2019, 03:54 pm
4 min read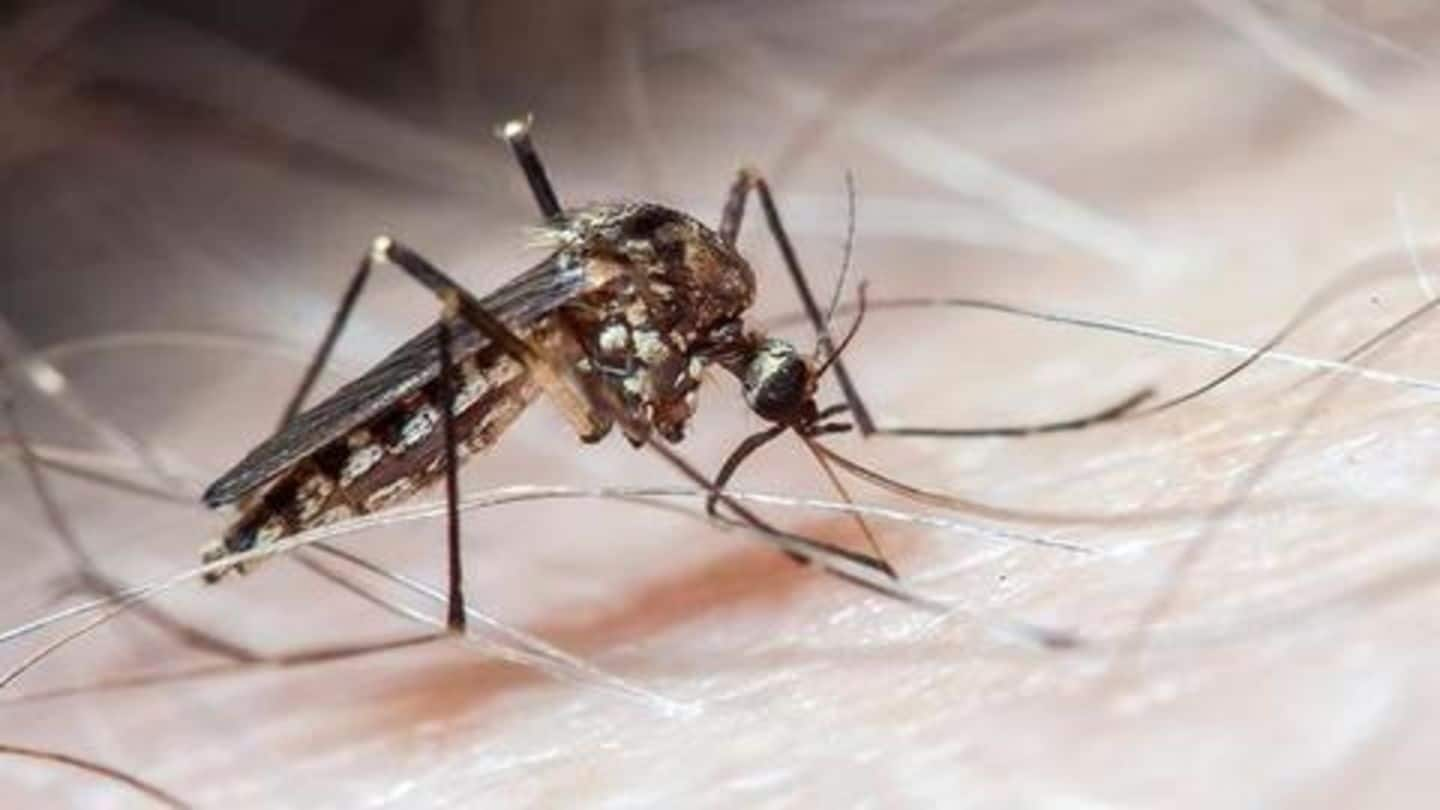 For centuries, mosquitoes have been troublemakers and the number of people who have died after getting bitten by them is still a mystery. While there have been many attempts by scientists to prevent the mosquito-borne diseases, a research has come up in which sexually super active mosquitoes, which are also sterile, are developed to mate with wild female mosquitoes to control their population. Science!
Over time, mosquitoes have become immune to insecticides
Mosquitoes may be tiny to us but they are smart and are getting smarter. We are aware of how mosquitoes are responsible for diseases like malaria, chikungunya, yellow fever, Zika, and Japanese encephalitis. And, various kinds of mosquito-repellents and insecticides have been used to prevent the diseases but scientific research shows that mosquitoes are getting stronger, resilient and immune to all kinds of chemicals.
Scientists decided to eliminate mosquitoes by outbreeding them
As scientists could not come up with anything that would defeat the growing immunity among mosquitoes, they thought to eliminate the creatures by outbreeding them. This can be achieved by the Sterile Insect Technique (SIT). In SIT, large numbers of sterilized male mosquitoes are developed in laboratories and then released in infected areas to let them mate with female mosquitoes in the wild.
Only female mosquitoes spread infections, not male counterparts
Notably, female mosquitoes mate only once in their lifetime and it's only them who bite, suck blood and spread infections. So scientists are hoping that if female mosquitoes mate with these sterilized male counterparts, they won't mate again and there will be no offspring. Also, as it's only the female mosquitoes that spread diseases, releasing male mosquitoes won't cause any harm to anyone.
Scientists used extracts of natural aphrodisiac to increase sexual desire
Now, the million dollar question is, how to increase the sexual desire of the mosquitoes? For this, a team of 18 scientists from Japan and Malaysia recently came together for a project that aimed to use aphrodisiacs i.e., natural substances that humans use to increase sexual arousal, in these sterile mosquitoes. They used extracts of Eurycoma longifolia (longjack, a natural aphrodisiac) for the purpose.
Mosquitoes, fed with mixture, had more copulation, higher sexual desire
Thin slices of the roots of longjack were soaked in water and allowed to decay. Thereafter, sucrose was added in it five days later and this mixture was fed to sterile mosquitoes that were produced in the lab. The male mosquitoes who were fed this mixture had higher sexual desire and more copulation (at least 10 seconds) than those who weren't fed the mixture.
Technique eradicated 80% of dengue fever-spreading mosquitoes in Queensland
The research was first started in 1930 but was interrupted due to World War II. It was then found successful in 1954 in Florida to wipe out screw-worms and in 2018, it eradicated nearly 80% of dengue fever-spreading mosquitoes in Queensland, Australia. The findings of this research have been published in the latest edition of Journal of Indian Council of Medical Research.
Challenges: Sterilization requires nuclear technology that reduces mosquitoes' life span
However, there are still some challenges the technique faces. Sterilizing mosquitoes require nuclear technology. The male mosquitoes produced in laboratories are made to undergo ionizing radiation, the key feature in sterilization. However, nuclear radiation affects the life span of the mosquitoes. Therefore, sterile male mosquitoes produced in laboratories have a shorter lifespan than the male mosquitoes born in the wild.
Large number of laboratory mosquitoes needed to outnumber wild mosquitoes
This means that the scientists will need to produce a large number of sterile male mosquitoes which can compete and outnumber the male mosquitoes that exist in the wild. Further, it will also be expensive to keep producing more number of sterile male mosquitoes. But if scientists overcome this challenge, it will be a boon to many countries, especially India.