Anju Bobby George fights for 2004 Athens Olympics medal
Anju Bobby George fights for 2004 Athens Olympics medal
Mar 03, 2018, 10:56 am
2 min read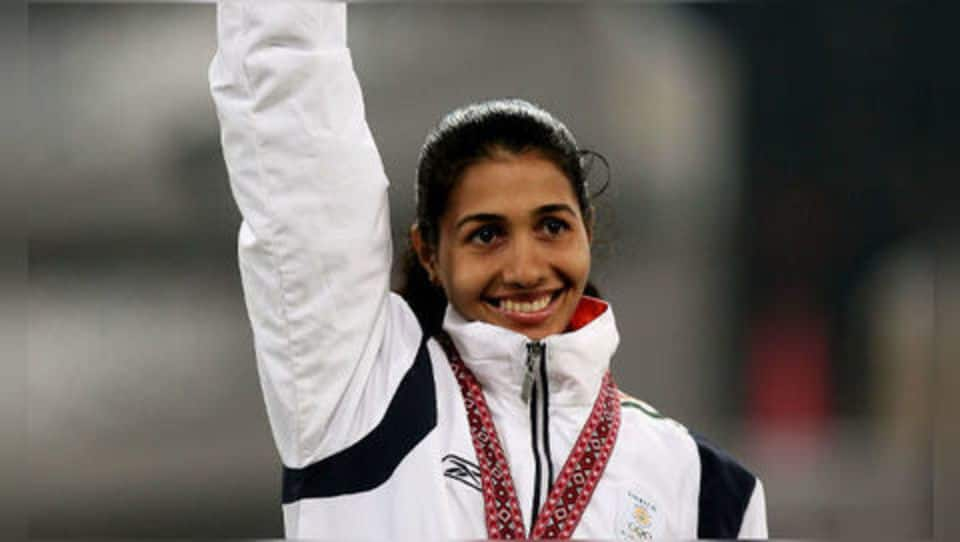 Indian long-jump ace, Anju Bobby George is hoping to become the first Indian track and field athlete to bag an Olympic medal, a medal which she should have won in 2004. According to a report, despite 14 years after competing at the Athens Olympics, where Anju George finished 6th, she is hoping the Russian doping scandal will override the results in her favour.
All 3 medal winners have been charged with doping
At the 2004 Athens Summer Olympics, Russian athletes Tatyana Lebedeva, Irina Simagina and Tatyana Koto made the podium finishes in the Women's long jump event. However, all three have since been charged with doping.
Anju has the support of other jumpers
Two other long jumpers from UK and Australia have also demanded an investigation into possible doping violations at the 2004 Athens Olympics and have been backed by their federations. Anju was awarded the gold medal in the 2005 World Athletics Final, after Russia's Tatyana Kotova was stripped of her medal in 2013. Tatyana's samples from 2005 turned out to be positive.
Federations wants results to be annulled
The athletics federations of India, UK and Australia have sent a letter to the International Association of Athletics Federations (IAFF) last month demanding an investigation into the incident. The federations also want the IAFF to file a plea with the International Olympic Committee (IOC) to annul the results, as the 3 medal winners have been charged with doping.
Anju could be awarded the silver medal
American Marion Jones, who finished fourth in Athens, has been stripped-off her position for doping, thereby, pushing Anju to 5th behind Australia's Bronwyn Thompson. If the IOC accepts IAAF's claim to annul the results, then Anju could be handed an Olympic silver medal. Russia have been accused and found guilty of state-sponsored doping.
Anju stakes claims to Athens Olympic medal
"We have the backing of three athletics federations. Now everyone knows that the Russians have been indulging in state-sponsored doping for years. This is like the BALCO case where a lab was supplying previously undetectable drugs to athletes," Anju said about the incident.