#MeetTheMedalists: Pincky Balhara scripts history at Asian Games
#MeetTheMedalists: Pincky Balhara scripts history at Asian Games
Aug 31, 2018, 05:37 pm
2 min read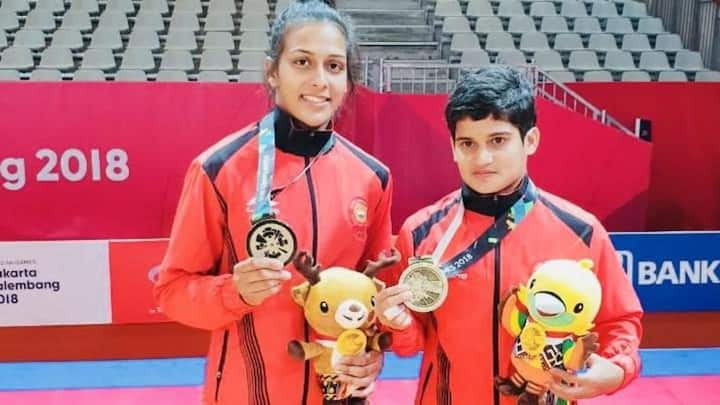 India's 19-year-old athlete, Pincky Balhara, scripted history when she won a silver medal at the Asian Games 2018 in kurash. Kurash is a relatively lesser-known martial art form that draws its origin from Uzbekistan. It is a lot like wrestling. India made their debut in this sport at the 2018 Asian Games in Indonesia. Here we look at the achievements of Pincky.
Pincky saw three of her family members dying recently
Just before the 2018 Asian Games, Pincky was dealt a severe blow when three of her family members, including her father, died. According to a report in The Times of India, Pincky stated that she went through the worst phase of her life, as she lost her cousin brother, her father and then her grandmother.
A look at Pincky's career achievements
Pincky hails from Delhi and is a promising judo player. She has two silver medals, to her name, in the National Games. In 2018, she won a gold medal in the women's 52kg category at the Junior Asian Championships. However, she was not a part of India's judo contingent for 2018 Games. She had won a bronze in the judo senior nationals this year.
Pincky is pursuing BA Programme from Delhi University
Pincky is currently pursuing BA from Delhi University's Gargi College. The principal of the college is planning to celebrate her victory. Whenever she is at Delhi, she attends her classes. Ravinder Dahiya, who trains her at college, is with Pincky in Jakarta.
19-year-old stars hog the limelight