Players forced to halt Australian Open practice session: Here's why
Players forced to halt Australian Open practice session: Here's why
Jan 14, 2020, 03:30 pm
2 min read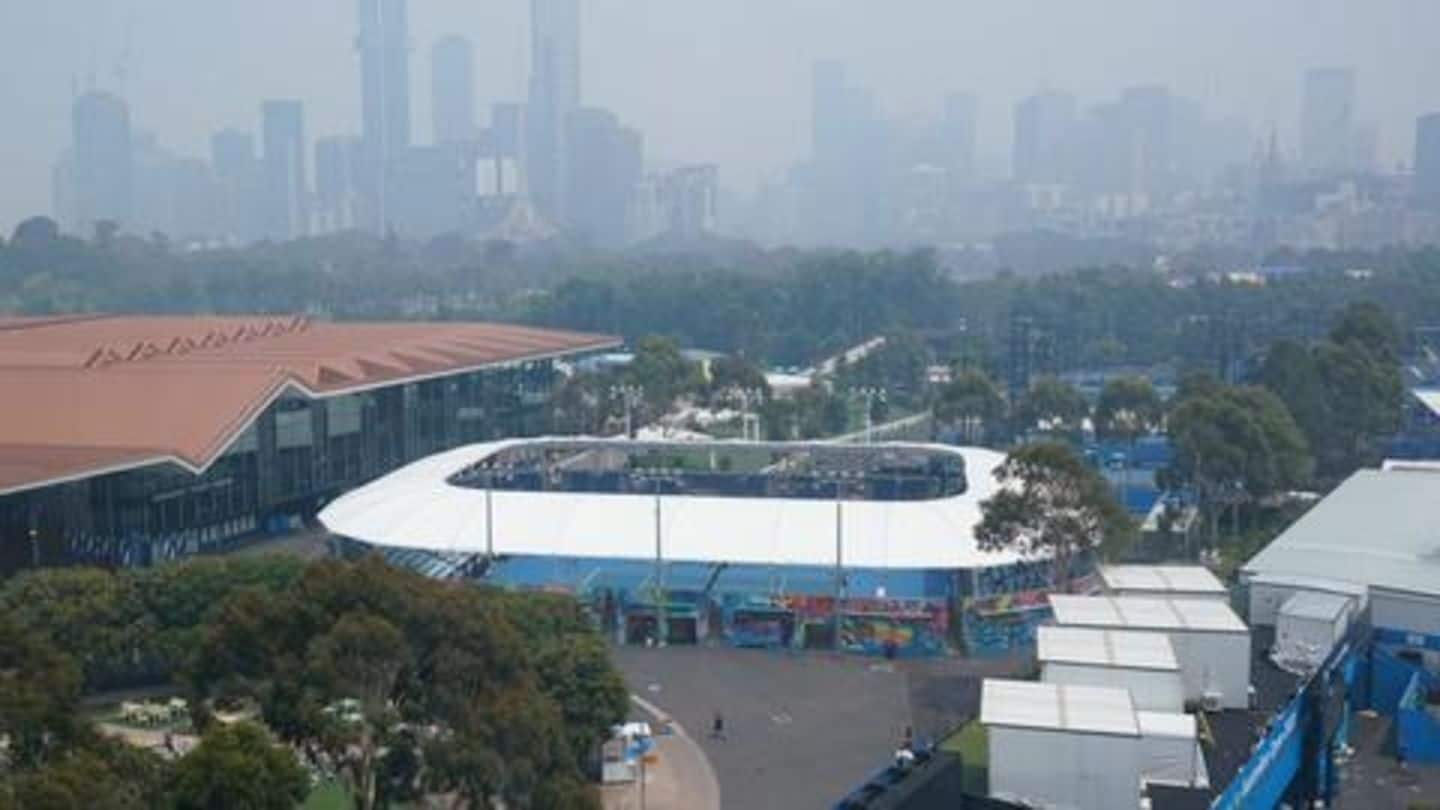 The opening Grand Slam of the decade, the Australian Open, is set to start with the nation reeling from massive bushfires. The tournament is under threat owing to the catastrophe that has ravaged the country. Meanwhile, poor air quality in Melbourne has forced players to halt the practice sessions on Tuesday. Here are further details on this.
Organizers forced to temporarily suspend practice due to poor air
According to a statement by the organizers, they were forced to temporarily suspend the practice sessions, involving top players like Alexander Zverev, Rafael Nadal, and others, owing to the poor air quality. "Conditions are improving and are being constantly monitored. As always, the health and safety of our players, our staff and our fans is our priority," they said.
Dalila Jakupovic force to quit her qualifier match
To make things worse, Dalila Jakupovic of Slovenia was forced to quit her qualifier against Stefanie Vögele, as she suffered extreme coughing, owing to the poor air. As of now, the air quality in Melbourne is above 200, which falls under 'very unhealthy' category. "I was surprised, I thought we would not be playing today but we don't have much choice," she said.
I just couldn't breathe anymore: Jakupovic
"I don't have asthma and never had breathing problems. I actually like heat. The physio came and I thought it would be better. But, the points were a bit longer and I just couldn't breathe anymore and I just fell on the floor," added Jakupovic.
Jakupovic suffers severe coughing during her qualifiers
What do we know about the Australian bushfires?
Australia saw dozens of fires erupting in New South Wales in November and things rapidly spread across the entire continent to become some of the most devastating on record. An area, roughly 15 million acres, has burned already. More than 1,000 houses have been destroyed by the fire, with around 30 deaths. People were forced to evacuate their houses. It is a countrywide catastrophe.
Australian Open to run as scheduled
There have been fears about smoke haze affecting the Australian Open. However, Tennis Australia chief Craig Tiley said it was unlikely this will happen. "All the information we have at the moment, is that the forecast is good, we don't expect any delays and we've implemented additional measures to ensure the Australian Open will be able to run as scheduled," he had said.