Australian Open 2020: Roger Federer fined $3,000 for cursing
Australian Open 2020: Roger Federer fined $3,000 for cursing
Jan 29, 2020, 06:30 pm
2 min read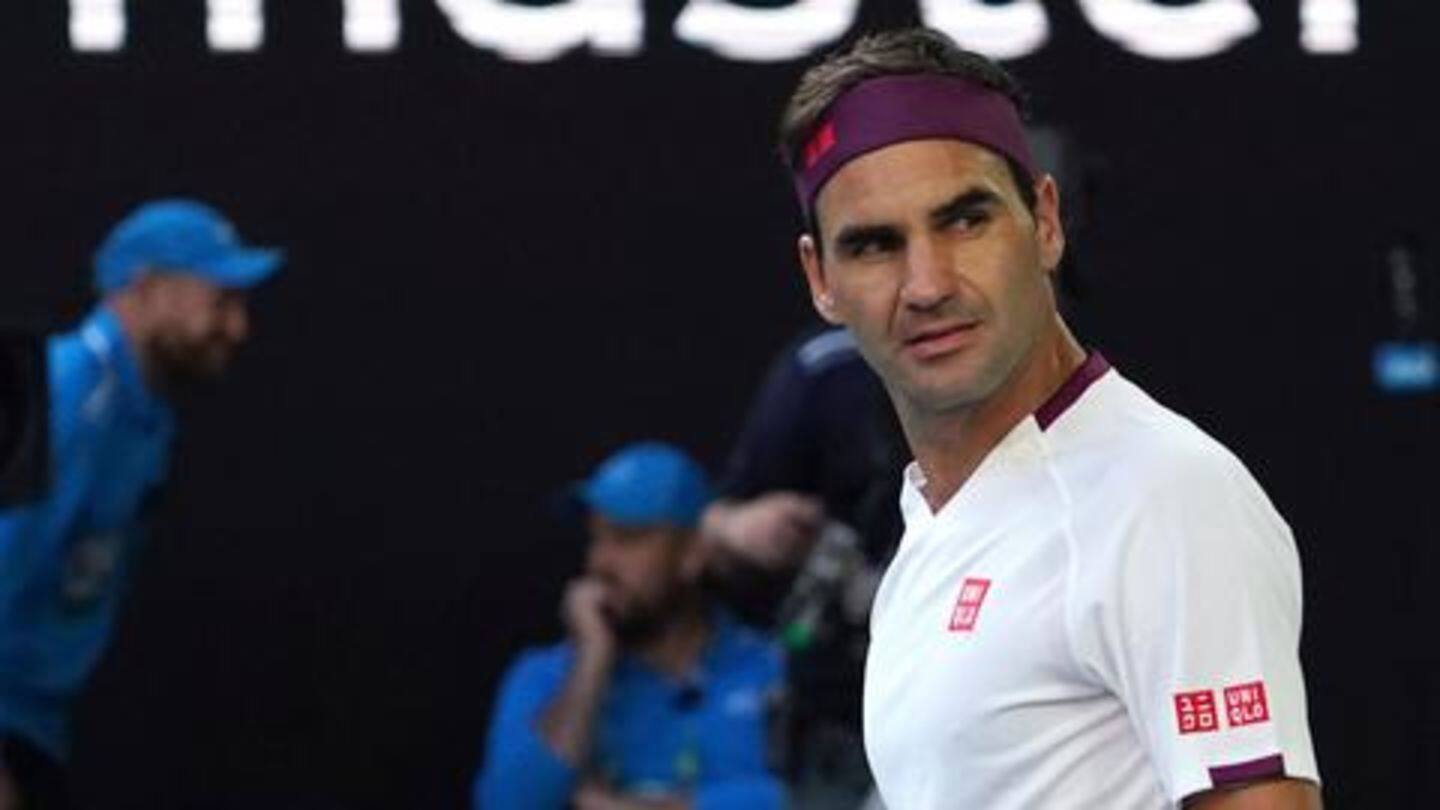 In one of the rare incidents, tennis GOAT Roger Federer was fined $3,000 for cursing during his quarter-final win over Tennys Sandgren in the Australian Open on Tuesday. In what was an intense match, which went until the five sets, Federer lost his cool in the mid-match, as he cursed inside the Rod Laver Arena in Melbourne Park, drawing the sanction. Here is more.
Federer swore during the middle of third set
The incident happened during the third set, when after losing a point, Federer was heard swearing something to himself frustratingly. Immediately, the linesman, behind him, rushed to chair umpire, Marijana Veljovic, and reported it. Following the report, Veljovic issued a warning to Federer for 'audible obscenity', leaving Federer shocked. This led to Federer having a word and arguing with the linesman and Veljovic.
Federer unhappy with linesman reporting against him to chair umpire
Federer to be careful of languages spoken by linesman
"It was a mix (of languages). Clearly, she speaks mixed. I didn't know that. Next time, I got to check the lines people," said Federer on the incident as he had a work with the linesman.
Federer feels it is normal to say a few words
Speaking further on the incident, Federer feels that especially in crunch situations or matches like Tuesday's, it is normal for a player to say a few words, and believes it was a bit tough. "It's not like I'm known to throw around words and whatever. It's not like the whole stadium heard it either. But, no problem, I'll accept it," he further said.
How did the match pan out?
The match was off to a fine start for Federer, who won the opening set 6-3. However, Sandgren made a strong comeback, winning the second 6-2, followed by a similar dominance in the third. As Federer looked to be struggling with Sandgren's backhand, he increased the rally in the fourth set to win the tie-breaker 10-8, before sealing the fifth in a commendable fashion.
Federer to face Novak Djokovic in semis
The match turned out to be a good test of endurance for Federer as he would be taking on defending champion Novak Djokovic of Serbia in the semis. Djokovic, who is the defending champion and the current world number two, would be the potential threat to Federer, as the former is eyeing his record eighth AO title and his 17th Slam.