#IndiaInAustralia: Pujara produces a masterclass innings, goes past Rahul Dravid
Last updated on
Jan 04, 2019, 01:25 pm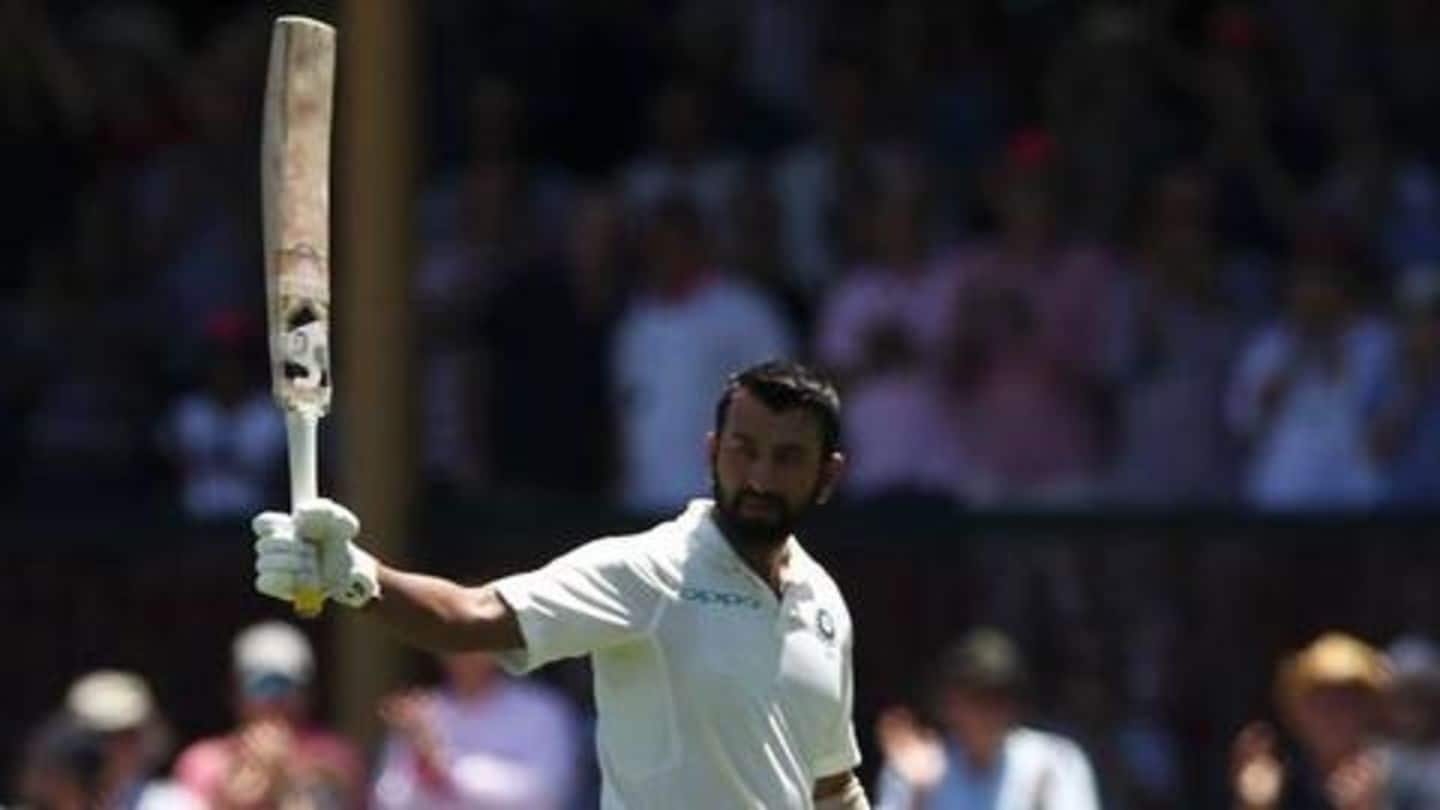 Team India's senior batsman Cheteshwar Pujara has, time and again, shown that traditional batting still has a place in modern day cricket. In an era where T20 cricket has impacted a batsman's approach in Tests, Pujara's technique stands out. Today, he went past Rahul Dravid in terms of number of balls faced in a series in Australia. Pujara slammed 193 in the fourth Test.
Pujara has faced a staggering 1,245 deliveries in this series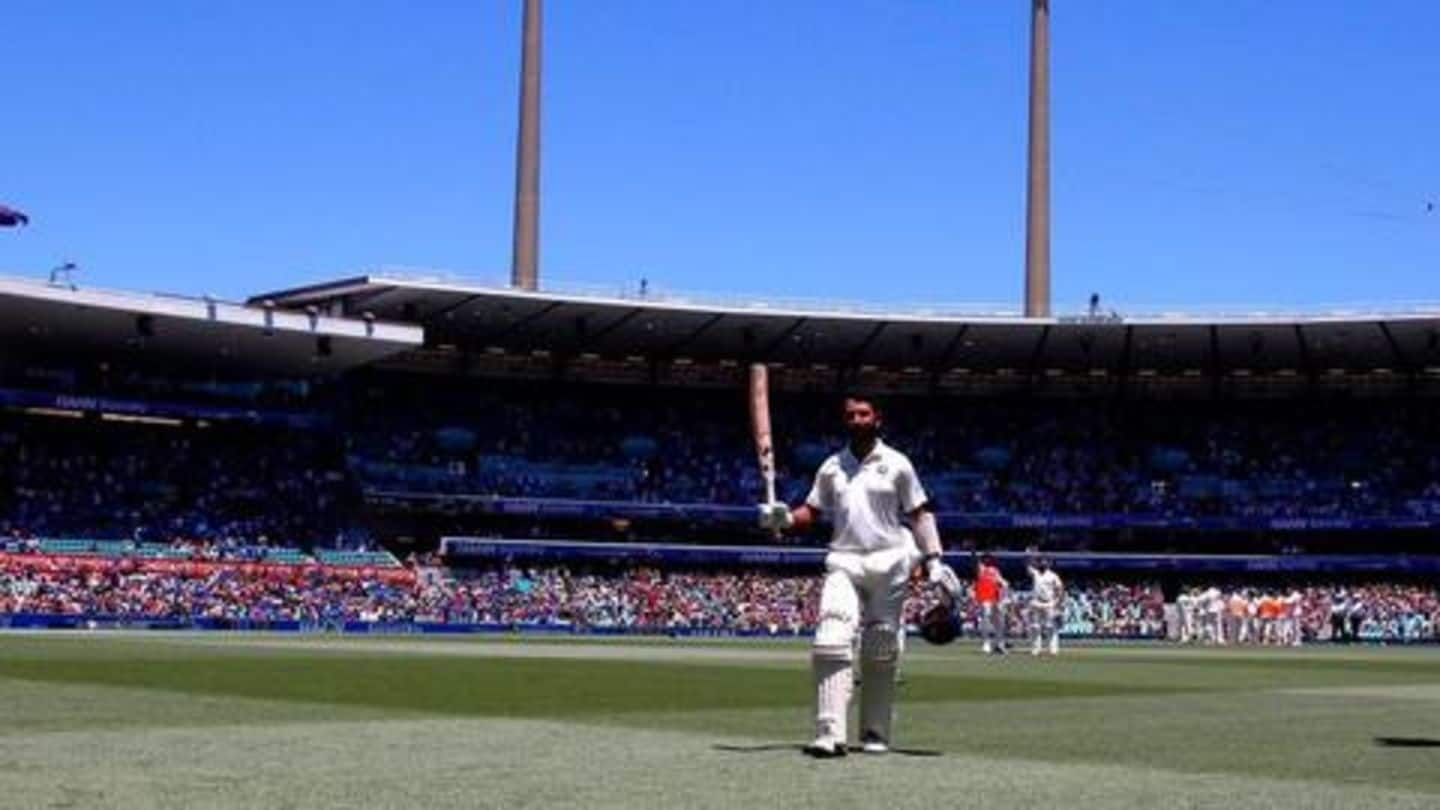 The 30-year-old Pujara has now faced the most number of deliveries (1,245) by a visiting batsman in Test cricket in a series in Australia (four or fewer Tests). The previous record was held by the legendary Dravid (1,203 balls) in 2003/04. Pujara also joined Dravid and Virat Kohli to slam more than 500 runs in a Test series in Australia.
Pujara has spent a whopping 1,868 minutes at the crease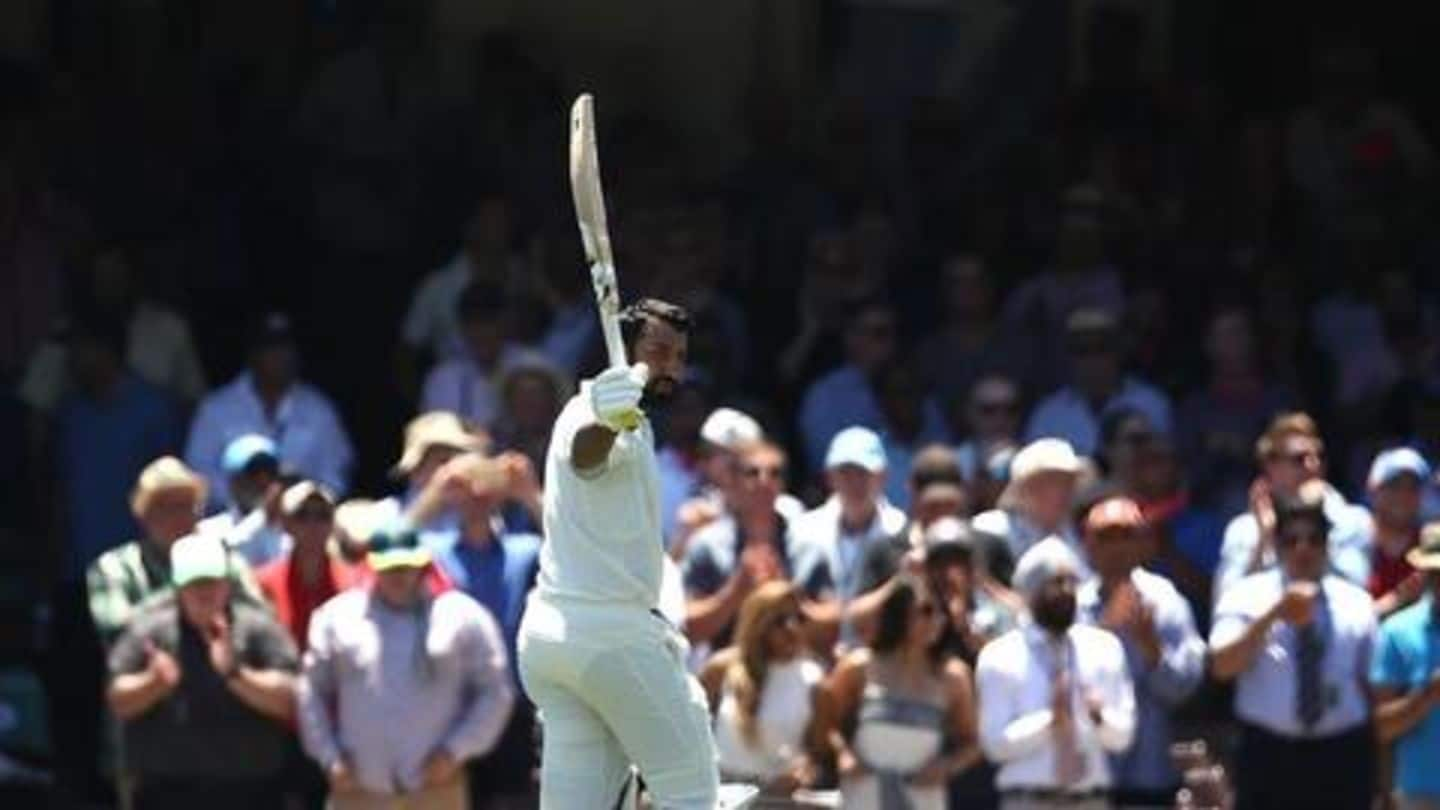 The classical batsman has spent 1,868 minutes in the ongoing series so far. It is the third most by an Indian batsman in a Test series. Only Sunil Gavaskar has batted more minutes than Pujara. Gavaskar had spent 1,978 minutes versus West Indies in 1971. He then spent 1,976 minutes versus England in 1981/82.
Pujara joins an elite list of Test legends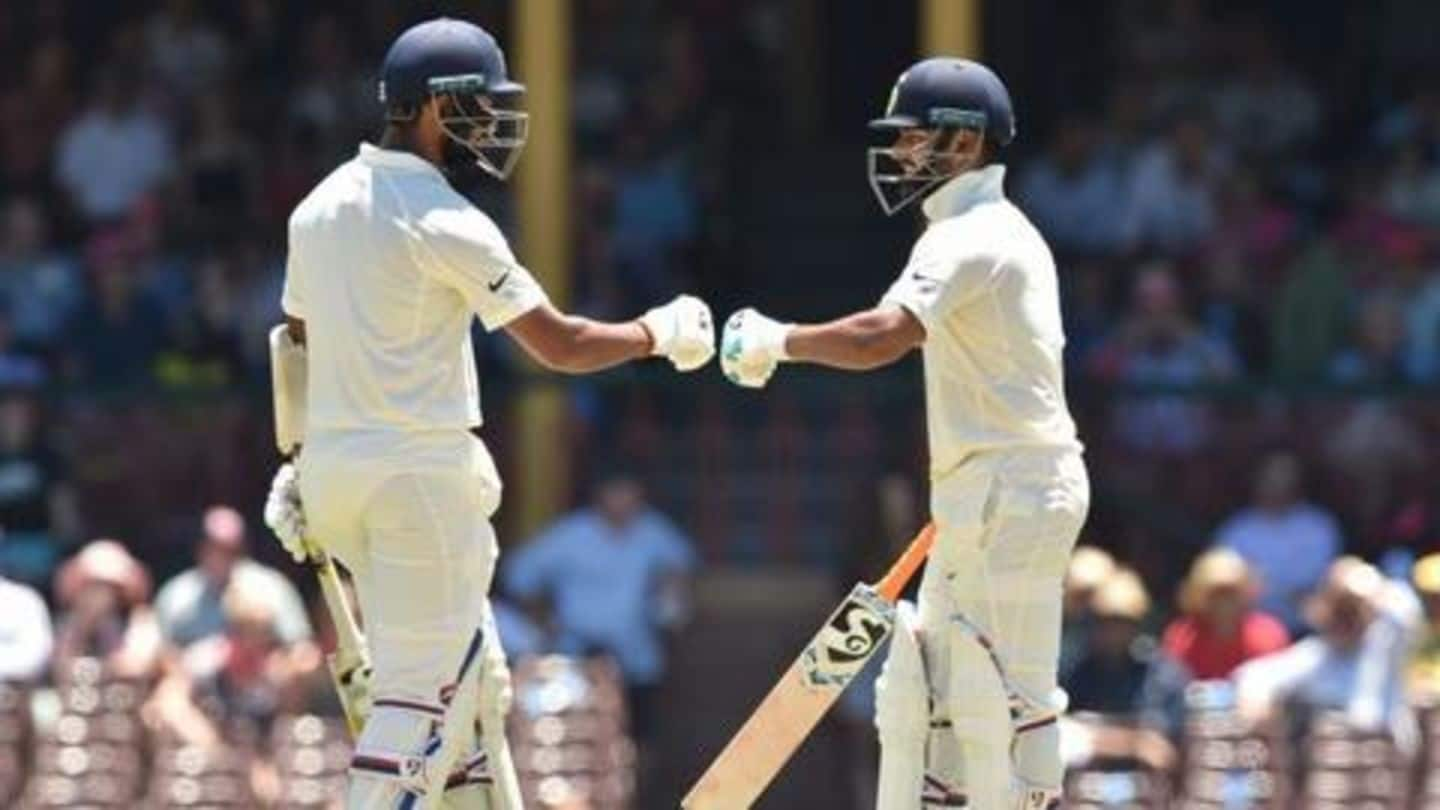 Pujara showed his Test prowess and character to join a host of legends in facing the most number of balls in an away Test series (maximum four Tests). Dravid had faced a staggering 1,336 deliveries in England (2002). Former English skipper Alastair Cook faced 1,285 deliveries in India (2012-13). Pujara went past former England star Herbert Sutcliffe, who faced 1,237 balls in Australia (1928-29).
Pujara's 193 a special innings on Australian soil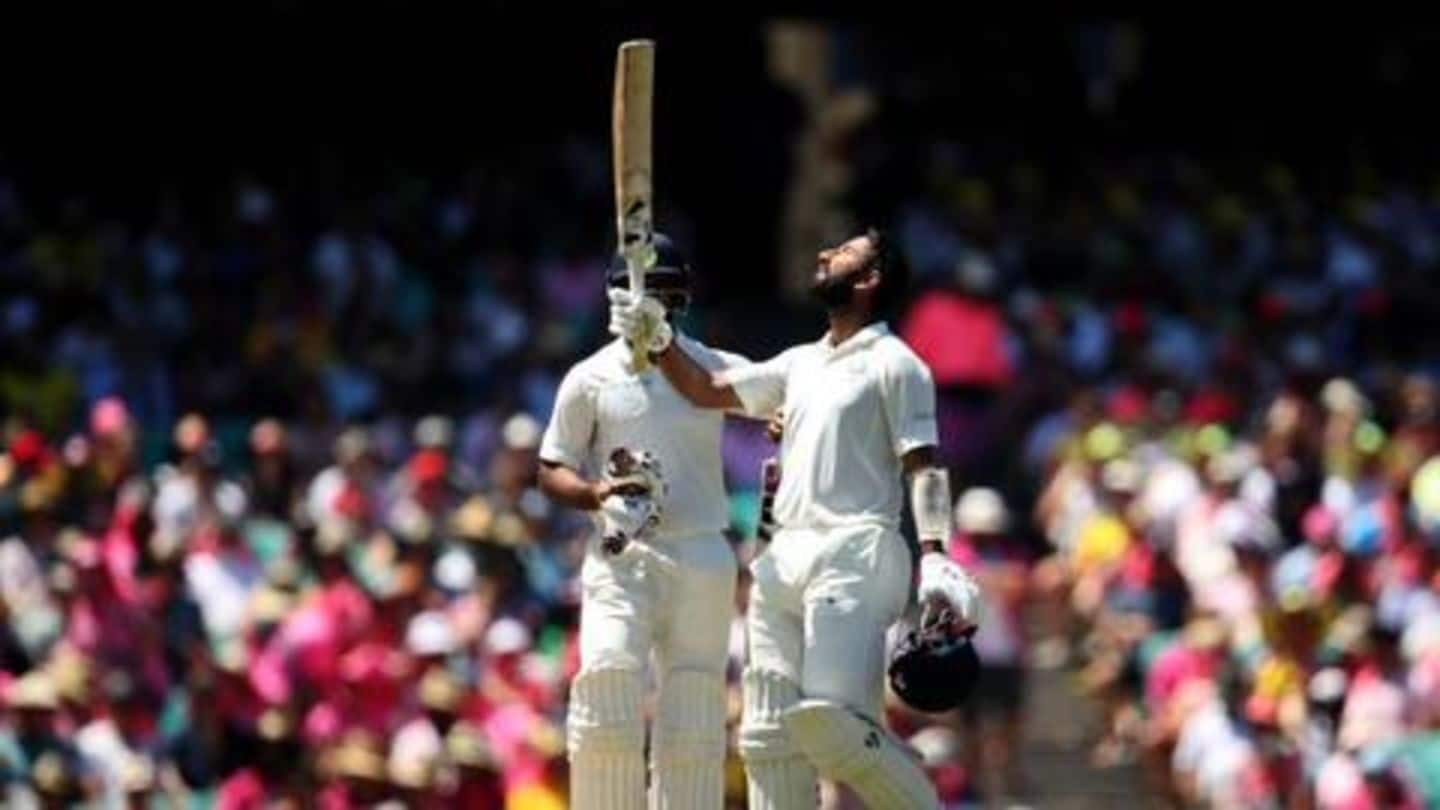 Pujara notched the fifth highest individual Test score by an Indian in Australia. Sachin Tendulkar holds the record for the most runs in an innings 241* at the SCG, 2004. He is followed by Dravid, who recorded 233 in Adelaide (2003). Ravi Shastri (206) and Virender Sehwag (195) are the other two players above Pujara.
Pujara's traditional approach is alive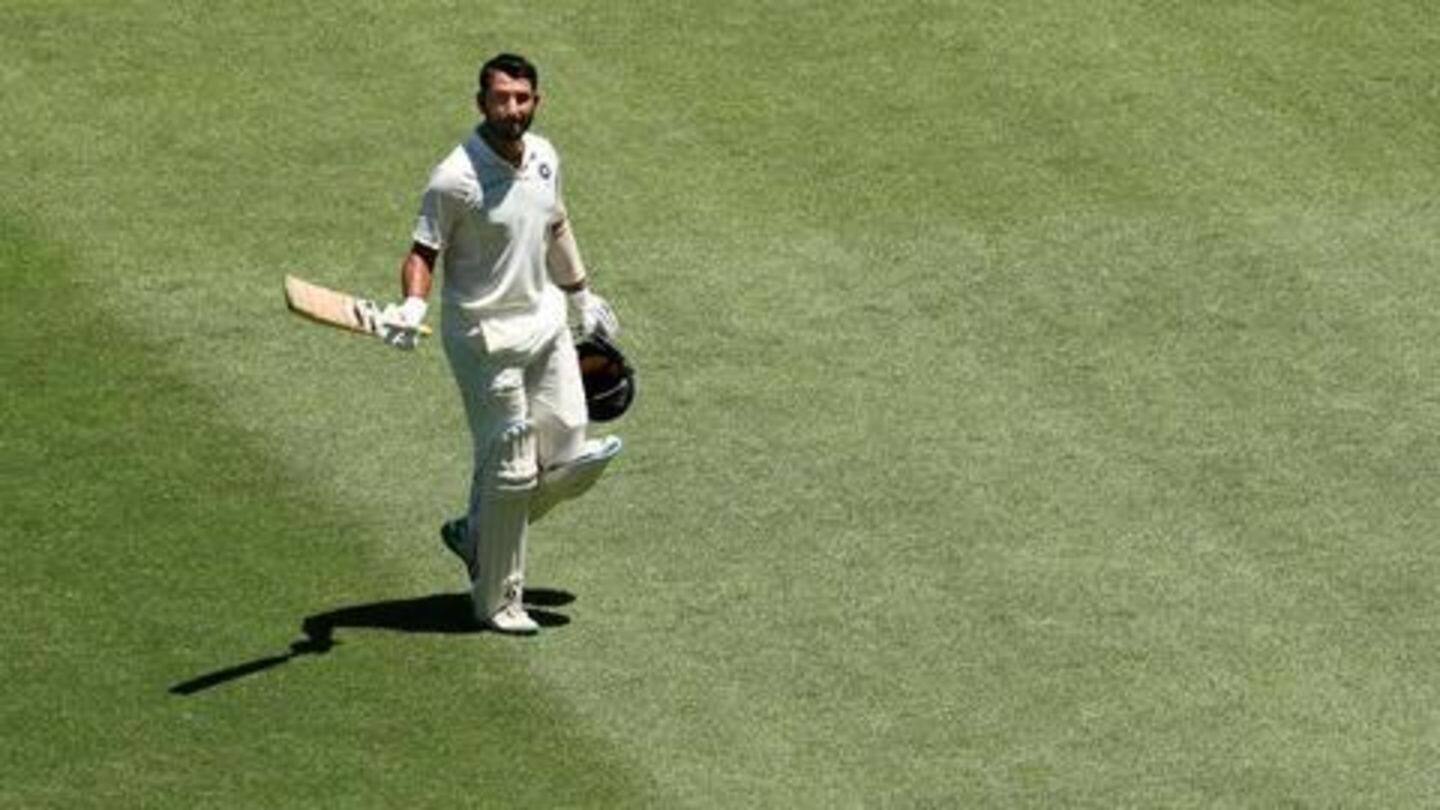 The likes of Gavaskar, Dravid, Tendulkar and Cook were some of the legendary figures to have graced Test cricket. They were known for their stroke-play and patience at the crease. Bowlers had to produce something special to get them out. Pujara's capability of rubbing shoulders with these greats show that traditional batting has a place in Tests. And success often follows with this approach.
Pujara a Test legend!
The RESPECT you get as a cricketer for what @cheteshwar1 is doing in TEST CRICKET, is GREATER than any wonderfully skilful T20 innings.

Youngsters - look, learn listen!

— Kevin Pietersen🦏 (@KP24) January 3, 2019