A media report drops massive Ballon d'Or hint, fans enraged
A media report drops massive Ballon d'Or hint, fans enraged
Nov 20, 2018, 11:04 pm
2 min read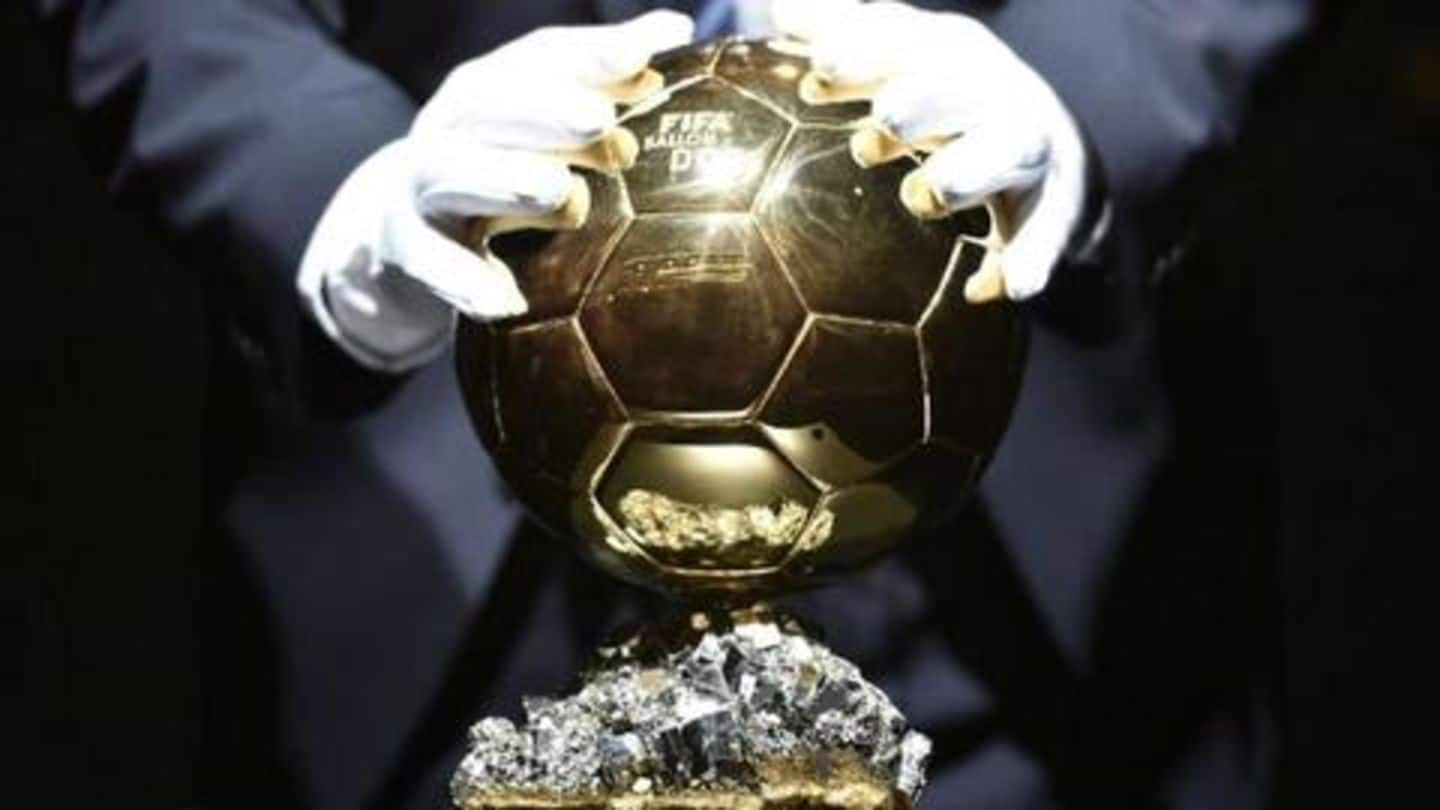 Ballon d'Or is the most prestigious individual honor in football, and fans look forward to finding out who will be crowned the best player in the world. This time around, French publication L'Equipe has released a video which gives a huge clue as to who are the top three nominees. To everyone's surprise, some big names are missing. Find out more here.
What has the video revealed?
The video dropped a hint about the top three nominees for this year's Ballon d'Or award, and to the utter surprise of fans, both Cristiano Ronaldo and Lionel Messi are missing from the list. Luka Modric, Raphael Varane, and Kylian Mbappe are most likely the top three nominees, who will go on the podium, according to the conclusions drawn from this video.
Conclusions drawn from the video
The video shows the faces of Modric, Varane, and Mbappe for a longer time than the other top footballers. This has led many critics and fans to speculate that these three players are the candidates likely to win the Ballon d'Or, this term.
If such is the case, is it justified?
Modric, Mbappe, and Varane surely had incredible seasons. Modric has already been crowned the UEFA Player of the Year and FIFA's Best Male Player of 2018. However, Ronaldo and Messi were hugely responsible for the titles Real Madrid and Barcelona won and were consistent throughout the season. Will the World Cup, where one plays seven matches, determine whether a player was best all-year?
Fans are also livid with the revelation
Raphael Varane, Luka Modric and Kylian Mbappé will reportedly be in the top 3 of the 2018 Ballon d'Or.

We all know no one of them is the best player in the world, but that's the influence the World Cup has in this sport...

— GK16 (@GolazoLeo) November 19, 2018