Ben Stokes recalled from pavilion after being dismissed: Details here
Ben Stokes recalled from pavilion after being dismissed: Details here
Feb 10, 2019, 12:33 pm
2 min read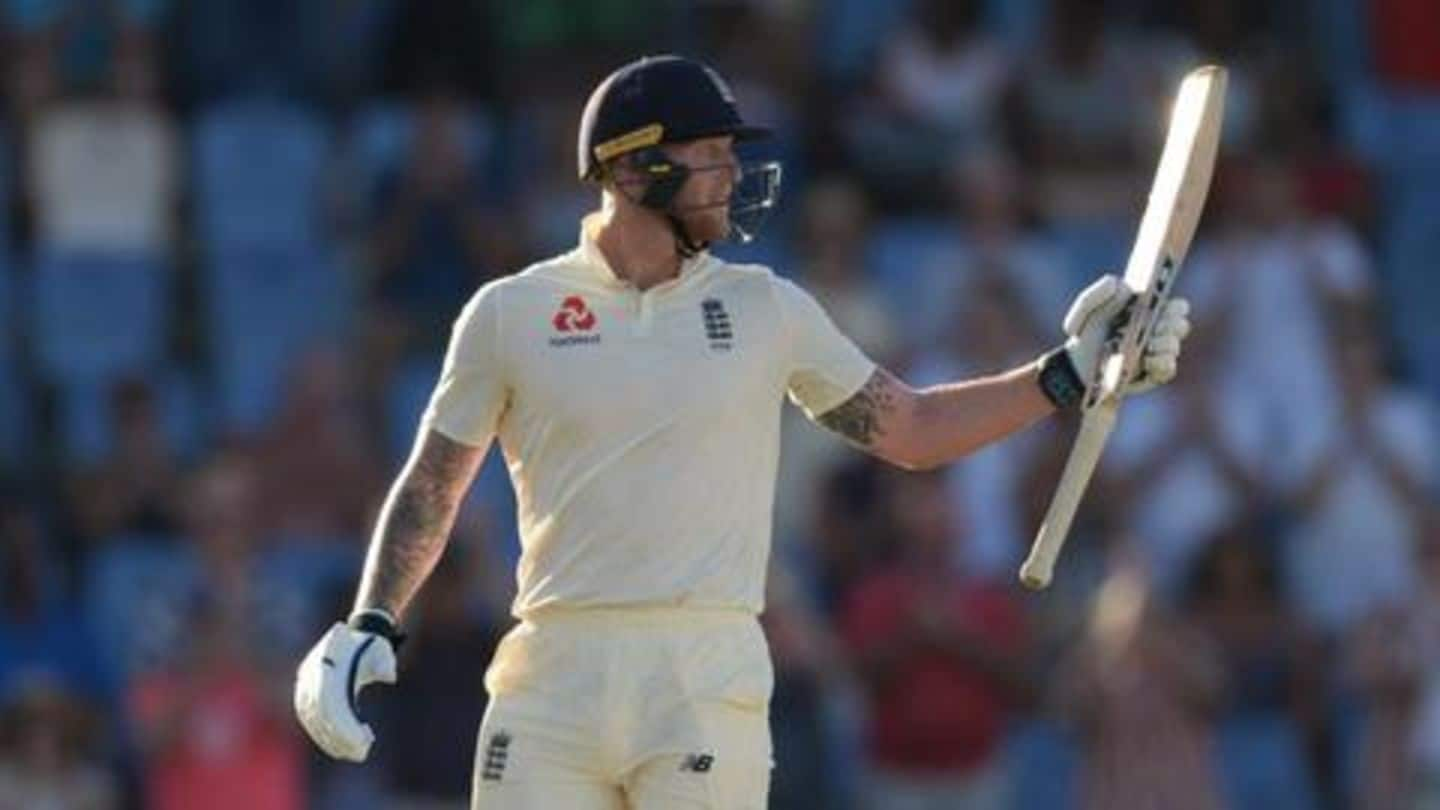 England all-rounder Ben Stokes was a beneficiary of 'misapprehension rule' of MCC, that came into effect in 2017. In the ongoing third Test against the West Indies, Stokes was dismissed for 52. He was caught and bowled by Alzarri Joseph, but replays showed it was a no-ball. The batsman had left the ground, but was later recalled from pavilion. Here's how the incident unfolded.
How did the incident unfold?
The England star had already left the ground by the time the decision was confirmed. He returned from the dressing room to resume his innings. This became possible due to a law change in 2017. MCC has now defined Law 31.7 which governs the status of batsmen "leaving the wicket under a misapprehension". The new code came into force in October 2017.
The new code states, "An umpire shall intervene if satisfied that a batsman, not having been given out, has left the wicket under a misapprehension of being out. The umpire intervening shall call and signal Dead ball to prevent any further action by the fielding side and shall recall the batsman." Moreover, batsmen can be recalled any time until the next delivery is bowled.
Stokes had already climbed the steps into the pavilion
As per previous law, Ben's departure from the field would have already signalled him being given out. But the new rule saved him. Stokes had crossed the boundary rope and climbed the steps into the pavilion. He was replaced on the field by England's number seven batsman Jonny Bairstow. But on-field umpire, Rod Tucker signalled a no-ball, following confirmation from third umpire Chris Gaffaney.
Thank God for technology: Ben Stokes
"Thank God for technology. It's a first for me and it's probably something they need to get control of. In international cricket you shouldn't be walking off, getting into the changing rooms, and then back out there two minutes later," said Stokes on Day one.
England end the day in a position of comfort
England were in trouble at 69/3, but they fought back to end Day one at 231-4 in St Lucia. Stokes hung on after coming back to the field and remained unbeaten on 62. Alongside Stokes, Jos Buttler (67*) played a crucial innings. The two players added 124 runs and it is England's first century partnership of the Test series.