Boca Juniors vs River Plate witnesses violence, final-leg postponed
Boca Juniors vs River Plate witnesses violence, final-leg postponed
Nov 25, 2018, 11:26 pm
2 min read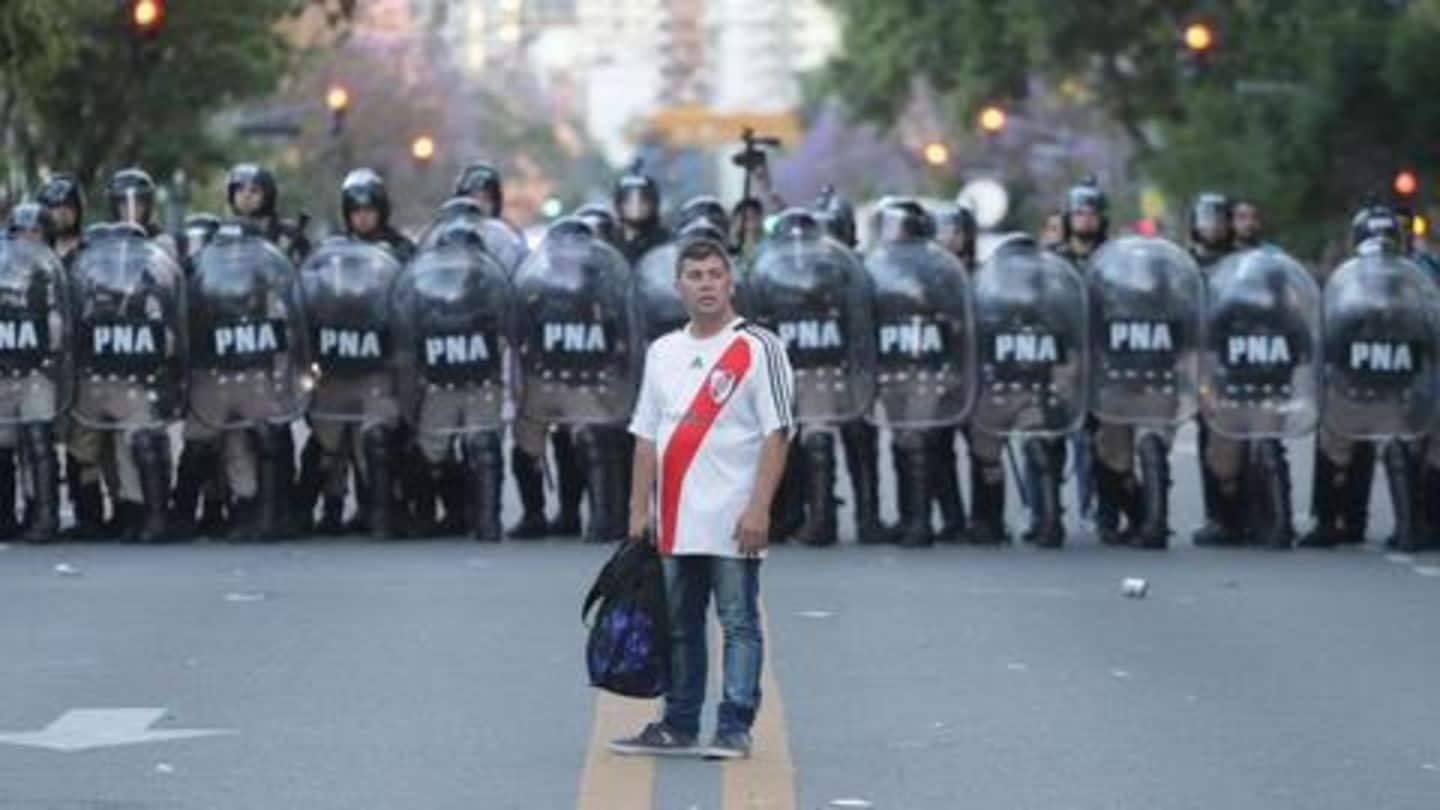 While football is usually a celebration of joy and passion, it isn't at all pleasant when things turn ugly. Football fans were supposed to witness history, this term, as Boca Juniors and River Plate engage in the final of Copa Libertadores. And, while the first leg went smoothly, the second leg was mired with violence and the match had to be postponed. Here's more.
What exactly happened yesterday?
The first leg was held comfortably and it ended in a 2-2 draw. But when the Juniors bus arrived at the River Plate stadium last night, fans attacked the bus, throwing bottles, rocks, and other items, vandalizing it and seriously injuring some of the players. Police were deployed and such a huge ruckus was created that the match had to be abandoned.
Numerous Boca players suffered during the attack
Numerous Juniors players were harmed in the attacks, with players like Carlos Tevez reporting dizziness due to the smoke bombs used. The missiles hurled at the bus have injured some of the players who had to be admitted to the hospital. "At the moment of the attacks I fainted and the vice-president of Boca took the wheel," the coach driver said later.
Boca's Pablo Perez and Gonzalo Lamardo were seriously hurt, and Carlos Tevez said, "Pablo has just returned from hospital and has a bandage on his eye (due to broken glass)". "We've only just been able to breathe well because we were affected by the gas," he said after the attack. He added that the officials were forcing them to play, despite the attack.
Argentine football has been criticized throughout the world for the lack of incompetence that was put on display. Many Argentine footballers like Gabriel Batistuta took to Twitter to criticize what went down before the match. The fixture was rescheduled for tonight at 8:00 PM. However, three hours before the kick-off, it was again postponed. As of now, the officials haven't announced the next date.