I-League 2018-19: Chennai City vs Aizawl: Match preview and predictions
I-League 2018-19: Chennai City vs Aizawl: Match preview and predictions
Jan 17, 2019, 07:57 pm
2 min read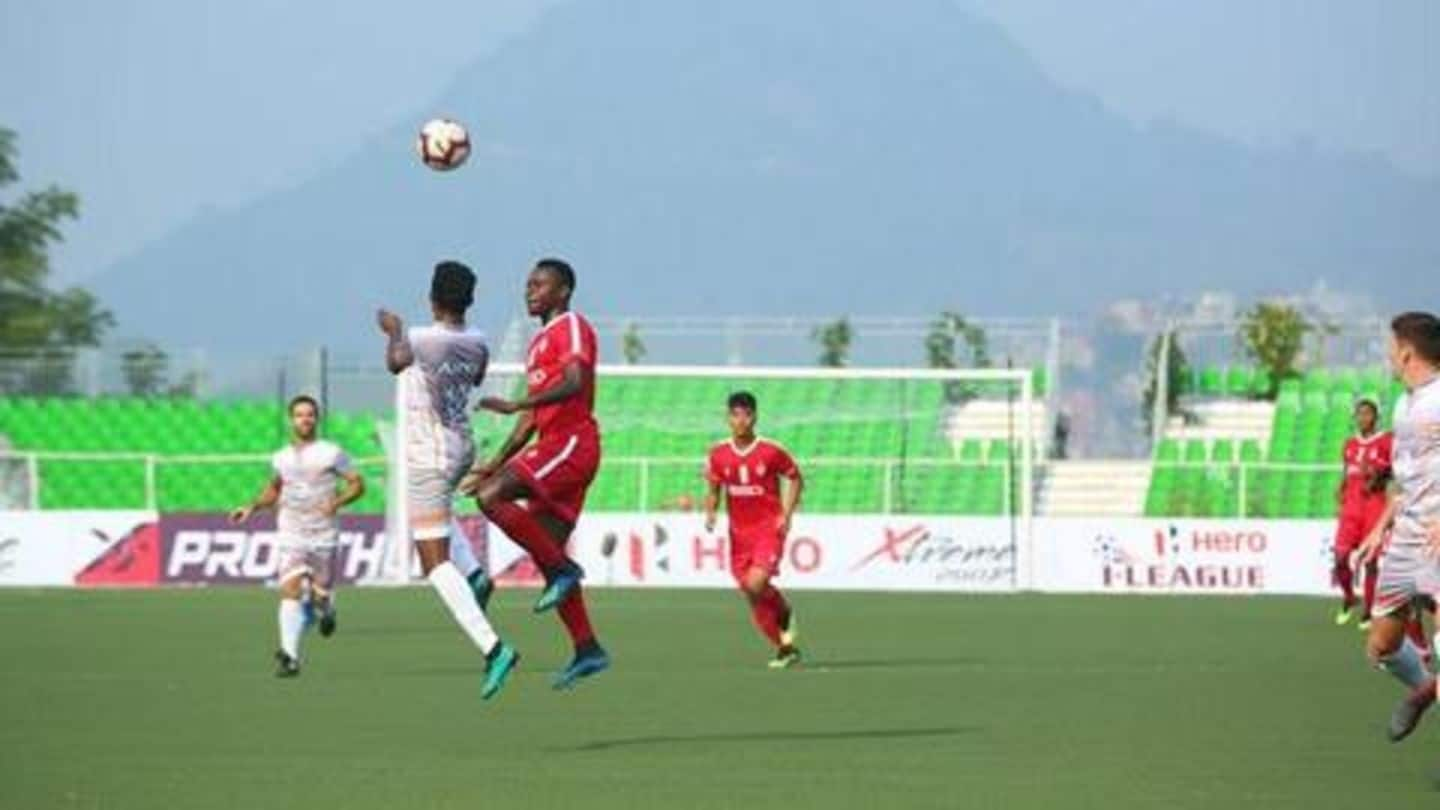 I-League table toppers Chennai City will be hosting Aizawl FC tomorrow for their return league fixture of the season, and it will be a massive hurdle for the visitors to cross considering the stunning form Chennai are currently in. Aizawl are 10th on the league table, having managed to win just two games so far. Here's our detailed match preview and prediction.
Chennai will be confident after dismantling East Bengal
Chennai came back after trailing to East Bengal in their last I-League match and clinched victory with a scoreline of 2-1. They faced their last defeat at the hands of Real Kashmir on December 22 - their only defeat this term. Since then, they've won three successive games, and there is no particular reason why they will not hand Aizawl a defeat as well.
Nothing going right for Aizawl FC this term
Aizawl look like a shadow of their former self this term, and have barely produced anything noteworthy. Lalkhawpuiamawia and Ansumana Kromah have hardly come up with any impressive performances in front of goal, and Aizawl's defense has been equally poor. They have to be mindful of Chennai's blistering attack and have to try and prevent players like Manzi from scoring goals.
Manzi is in fine form, a huge boost for Chennai
The most impressive player among Chennai's ranks is Pedro Manzi, who is currently the joint-highest scorer in the league along with Willis Plaza. Their Indian players like Pravitto Raju and Alexander Jesuraj have also been quite consistent with their performances this term. With no one in the Aizawl team being impressive this season, it is difficult to say who their key players will be.
Predicted line-up and TV listing
Chennai City: Santana, Vanspaul, Eslava, Bora, Kamaraj, Raju, Ponnurangam, Jesuraj, Rodriguez, Gordillo, Manzi. Aizawl: Chabal, Lalrosanga, Nurain, Kassaga, Vanlalthanga, Jaryan, Lalrinchhana, Dodoz, Vanlalruatfela, Lalkhawpuimawia. The match is scheduled to kick-off at 7:30 PM tomorrow, and can be watched on the Star Sports network. It can also be live-streamed on Hotstar or Jio TV.
Who will likely come out victorious tomorrow?
Chennai should not have any problem defeating Aizawl tomorrow considering the lack of form the former champions are going through. Chennai have advantages in all sectors - the match is at their home, they are scoring goals and winning matches consistently, and Aizawl are hardly upto the mark. We can expect a 3-0 or 4-0 thrashing by Chennai tomorrow.