Liverpool vs Roma: How to pick the winning Fantasy XI?
Liverpool vs Roma: How to pick the winning Fantasy XI?
Apr 24, 2018, 08:27 pm
2 min read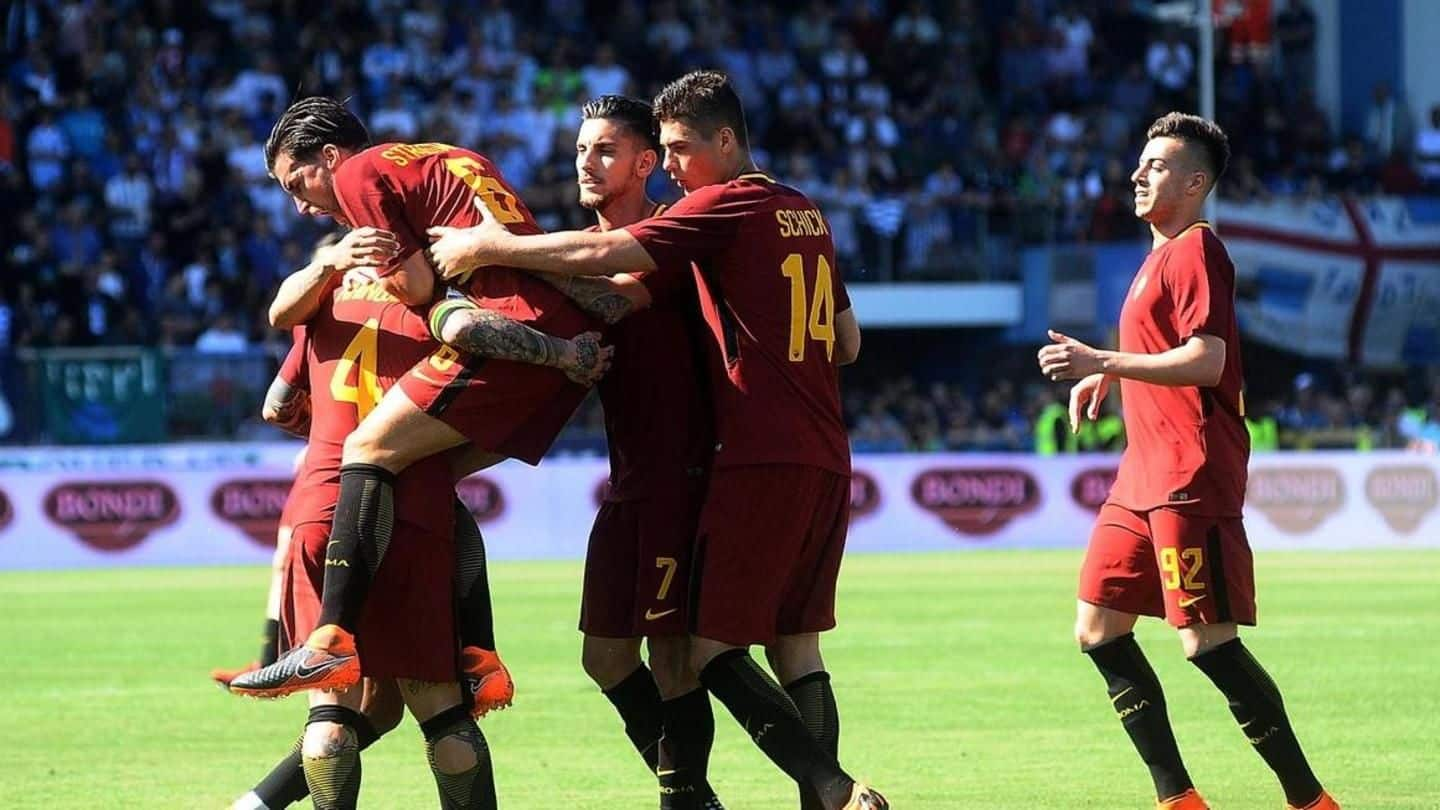 Football fans across the globe will be thrilled as the Champions League is back tonight. Liverpool will be taking on AS Roma in the first leg of the semi-final at Anfield. It's a match between two underdogs but both the sides have quality in their ranks. So who will you pick in your fantasy XI? To make it easy, here is our guide.
We have opted to go for a 3-5-2 formation. Since this contest is being played at Anfield, we are favouring Liverpool tonight. We expect plenty of goals to be scored as Liverpool's front three have been rampant through out the season. Hence we have opted for just three defenders to ensure points are not lost due to the goals conceded.
Kolarov, Van Dijk and Lovren
Our three-man defense will comprise of Kolarov, Van Dijk and Lovren. We have opted not to have too many Roma defenders in this line-up as we expect the Italians to concede goals. Kolarov is a quality fullback and we could see him set up Dzeko for a goal. Van Dijk and Lovren have been solid at the back. Loris Karius will be our goal-keeper.
Edin Dzeko and Roberto Firmino
Dzeko and Firmino will be the two men to lead the line. If Roma have to score a goal tonight, it has to come from Dzeko, hence he is your best bet in a Roma shirt. Firmino might not be a typical number 9 but has proved his critics wrong time and again. If not a goal, he will get you an assist.
Mo Salah, De Rossi, Chamberlain, Strootman and Mane
Our 5 man midfield will comprise of Mo Salah, De Rossi, Chamberlain, Strootman and Mane. Salah and Mane are the ones who are likely to score or bag an assist. Chamberlain had a good game against City while De Rossi and Strootman will be pulling the strings for Roma from midfield. De Rossi will also be on penalty duties if Roma get lucky.
Mohamed Salah would be the captain
You must be living under a rock if you haven't heard what Mo Salah is capable of. Not making him your captain could cost you points. As far as Dzeko's appointment as vice-captain is concerned we expect Roma to score a crucial away goal tonight. The same is likely to come from their mercurial front-man Dzeko.