Gold-medalist Swapna finally gets customized shoes for her 6-toes feet
Gold-medalist Swapna finally gets customized shoes for her 6-toes feet
Sep 01, 2018, 08:30 pm
2 min read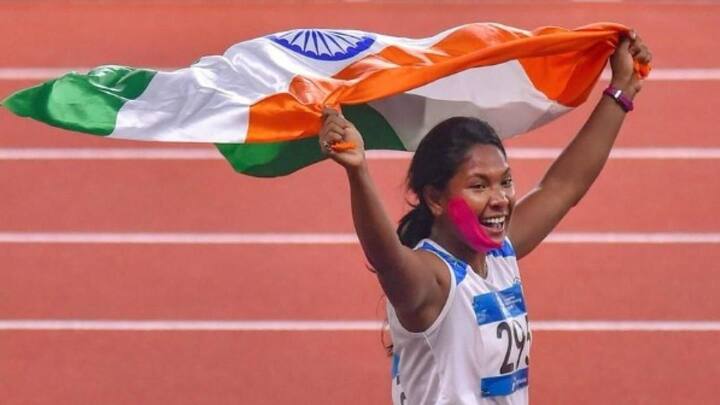 The Indian athlete, Swapna Barman, made the country proud by winning gold in the Heptathlon event at the Asian Games 2018. Notably, the champion athlete was born with six toes, which makes normal shoes unfit for her. She had even stated how each step is painful for her. Now, a Chennai-based company has come out in her support and will give her customized shoes.
Sudhanshu Mani has come forward to help Swapna
The general manager of Integral Coach Factory (ICF), Sudhanshu Mani, has come forward to help Swapna get customized shoes for her feet. Mani stated that Barman will be needing four different pairs of shoes for the seven events at heptathlon and his company has already approached Nike to make the shoes for her. ICF manufactures railway coaches and provides funding for athletes.
Barman battled pain to clinch her Asiad gold
Heptathlon is considered one of the most difficult events, and Swapna defeated Asia's best athletes in the event while suffering from extreme pain. Swapna took part in her event even though she was suffering from a severe toothache. "It was severe but I could not let years of hard work go waste. So I forgot the pain and gave my best," said the champion.
Swapna has overcome many hardships on her way to success
Swapna hails from a poor family of West Bengal. Her father, who was a rickshaw-puller, has been bed-ridden for a long while now, and the family is dependant upon her brother, who is a stone mason. Her mother admitted that money came in the way of her treatment.