Cristiano Ronaldo rape allegation: Las Vegas police request DNA sample
Cristiano Ronaldo rape allegation: Las Vegas police request DNA sample
Jan 11, 2019, 05:24 pm
2 min read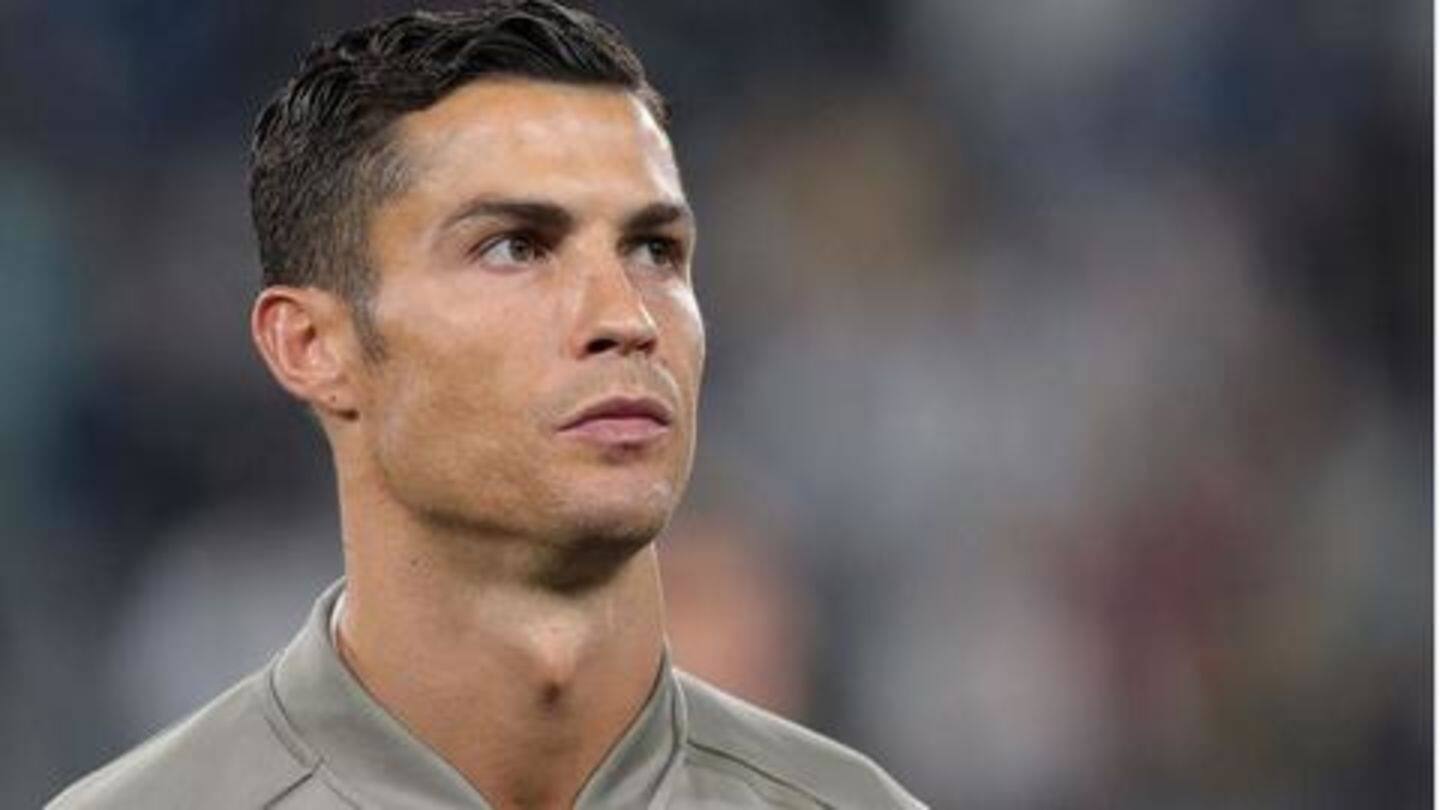 Cristiano Ronaldo might be scoring goals on the field with Juventus, but investigations into rape allegations leveled against him by American model Kathryn Mayorga are heating up. Now, the Las Vegas Police have asked for the footballer's DNA sample as a part of their ongoing investigation into the case. While Mayorga's lawyer has lauded the move, Ronaldo's counsel has said it's a standard step.
Ronaldo's lawyer's comments on the latest development
Ronaldo's legal counsel has always maintained that what went down between CR7 and Mayorga was strictly within the bounds of the law and was consensual. One of his lawyers, Peter S. Christiansen, stated, "it is not surprising that DNA would be present, nor that the police would make this very standard request as part of their investigation". Ronaldo himself has denied all allegations whole-heartedly.
Taking sample shows police are seriously investigating: Mayorga's lawyer
New York Times reported that Mayorga's lawyer, Larissa Drohobyczer, said that the Las Vegas Metropolitan Police asking the Italian authorities for Ronaldo's DNA sample demonstrated that the case was being taken seriously. The police had earlier admitted that Mayorga had lodged a complaint on the very day of the incident, but had not disclosed the perpetrator's name. The case was reopened in September 2018 on her request.
Mayorga said she was 'coerced' into signing a non-disclosure agreement
When she brought out the allegations, Kathryn Mayorga stated that on June 13, 2009, Ronaldo had invited her to his hotel suite and had raped her before making her sign a non-disclosure agreement. She had been paid $375,000 to maintain silence. However, Mayorga later said that signing the NDA was not what she had wanted, and that she had been coerced into signing it.
Three other women had accused Ronaldo after Mayorga came out
After the accusations by Mayorga, three other women had also come out with allegations about the Portuguese superstar sexually assaulting them. One of the women claimed to have been raped by Ronaldo after a party, while another alleged that she had been 'hurt' by the superstar. Meanwhile, the third had alleged that she entered into a non-disclosure agreement with Ronaldo, like Mayorga did.