BCCI gives notice to Dinesh Karthik — Here's why
BCCI gives notice to Dinesh Karthik — Here's why
Sep 07, 2019, 01:54 pm
3 min read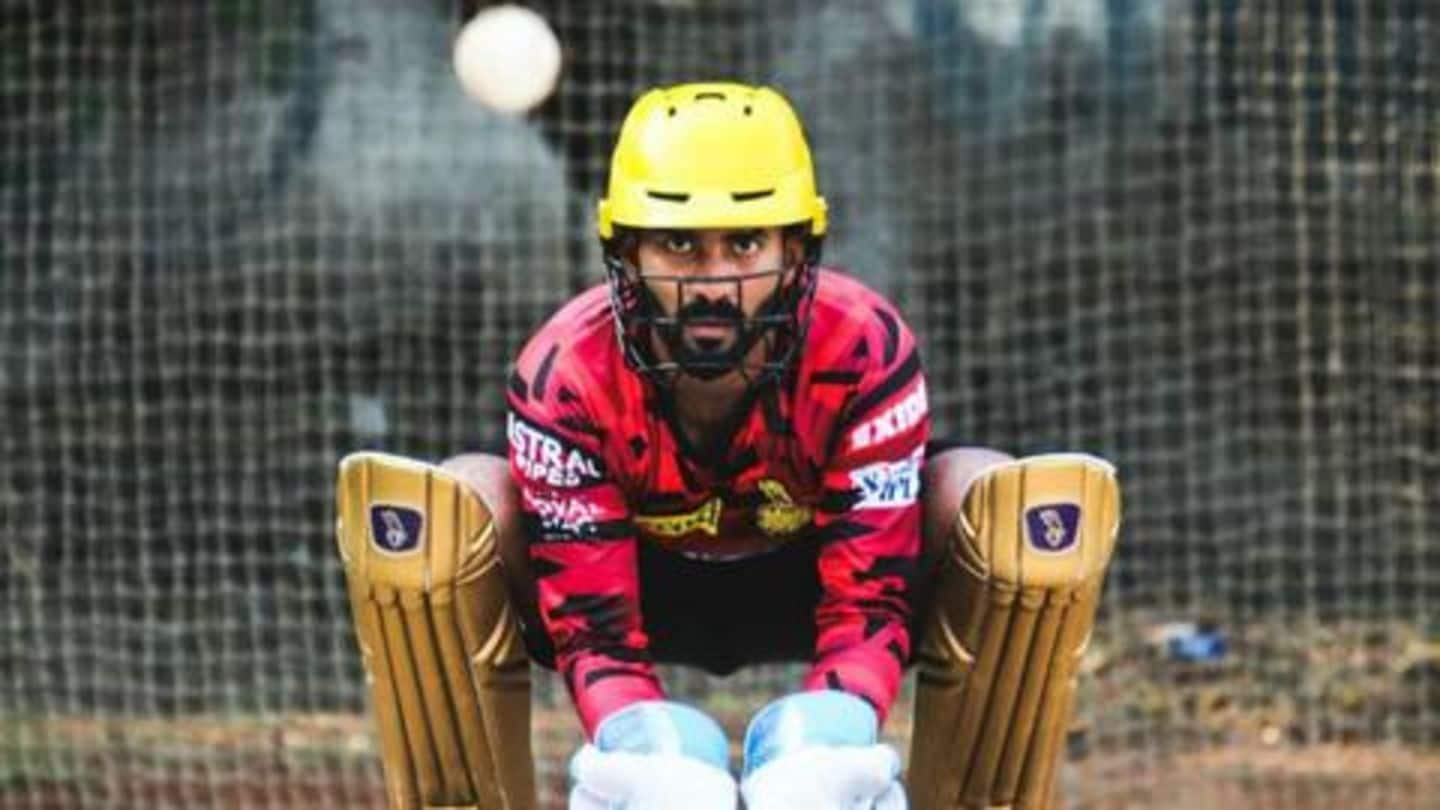 The Board of Control for Cricket in India (BCCI) has issued a notice to Indian cricketer Dinesh Karthik over a code violation of his BCCI contract. The notice was issued after Karthik was spotted in the Trinbago Knight Riders (TKR) dressing room during the ongoing Caribbean Premier League (CPL). As of now, Karthik has a week to respond to the notice. Here's more.
Karthik spotted in TKR dressing room during CPL 2019
During the ongoing CPL, TKR were up against St Kitts and Nevis Patriots. During the live broadcast, it was shown that Karthik was sitting in the TKR dressing room. Notably, he was also wearing the training uniform of the franchise, while he was seated next to TKR coach Brendon McCullum, who is also the new coach of IPL franchise Kolkata Knight Riders (KKR).
What does BCCI's contract say?
As per BCCI's contract regarding the players, they are barred from participating or being physically present in any overseas cricketing tournament, without proper or prior permission of the BCCI itself.
TKR owned by IPL franchise KKR
In case one does not know, TKR are owned by the same group which owns the KKR in the IPL. The Shah Rukh Khan owned company, Red Chillies Entertainment, has been owning TKR since 2015, during which they won the tournament. They are also the defending champions this year, having won the tournament back to back in 2017 and 2018.
It must also be noted that Karthik is currently associated with KKR, where he has been leading the side for the past couple of seasons. However, he had a tough season this year, as his side finished fifth, failing to qualify for the play-offs. Meanwhile, he was also in an alleged row with team-mate Andre Russell, who reportedly wanted to bat top the order.
Three-member CoA panel to adjudicate Karthik's case
As of now, as BCCI awaits Karthik's response within a week. It has also been reported that a three-member panel of the Committee of Administrators (CoA) would adjudicate his case, following the response from the KKR skipper.
BCCI should soften stance on players appearing/playing outside India
Although Karthik's appearance in TKR's dressing room during the CPL is indeed controversial as per BCCI's norms, the author believes it must have something to do with KKR. Moreover, the author also believes that it's about time the BCCI softens its stance on Indian players appearing in an overseas tournaments. It should be noted that overseas exposure would help them becomes better players.