WWE: Underrated stars who deserve Championship opportunity like Kofi
WWE: Underrated stars who deserve Championship opportunity like Kofi
Apr 12, 2019, 05:26 pm
2 min read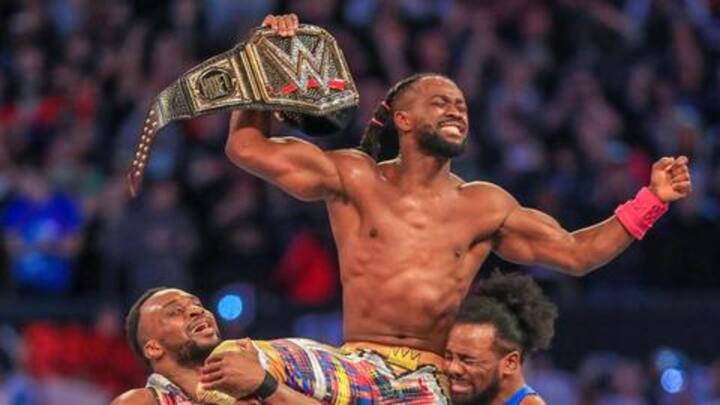 Kofi Kingston made a name for himself after putting up a series of splendid performance to win over the WWE Universe. WWE awarded him by allowing him to compete in the WWE Championship match at WrestleMania, where he came on top. It took 11 years for Kofi to achieve this, and there are other underrated stars who deserve to be in the same league.
We know this may sound weird, but Titus O'Neil does have what it takes to be WWE Champion. Starting with physique, he has a big body, with muscle and power. He could easily smash and toss most of the current superstars inside the ring. He also has decent microphone skills. A serious change in character would be enough to make him a championship material.
R-Truth is one of the few men who fall almost in the same league as Kofi. While both were tag-team champions for a long time, Truth has lost his charm post their split. However, his recent short-run as the US Champion did give him a new identity. If his funny character is kept aside, Truth too has what it takes to be a champion.
Zack Ryder is certainly one of the talented superstars in the entire WWE locker-room. While he has won a number of titles, he is yet to lay his hands on the grand prize. With the organization overcrowded by top superstars, he is usually ignored as he does the role of a jobber. This author feels Zack definitely should get a shot at the Championship.
A close friend of Ryder and his former tag-team partner, Mojo Rawley too has the potential to become a WWE Champion. While he was previously playing a hyped character, the recent change in character has certainly made him a man to be feared. With great heel attitude, decent microphone skills and good physique, there is no doubt he can become a good WWE Champion.
The cruise of a WWE champion
It has been more than three years since Apollo Crews was called up to the main roster from NXT. However, he is yet to find his way into the WWE Championship picture. Given his great physique, Crews is certainly a championship material. However, a little work on the microphone skills is required, which would certainly make him ready to take the big jump.