Doping Scandal: Nirmala Sheoran, four other athletes test positive
Doping Scandal: Nirmala Sheoran, four other athletes test positive
Nov 27, 2018, 11:38 am
3 min read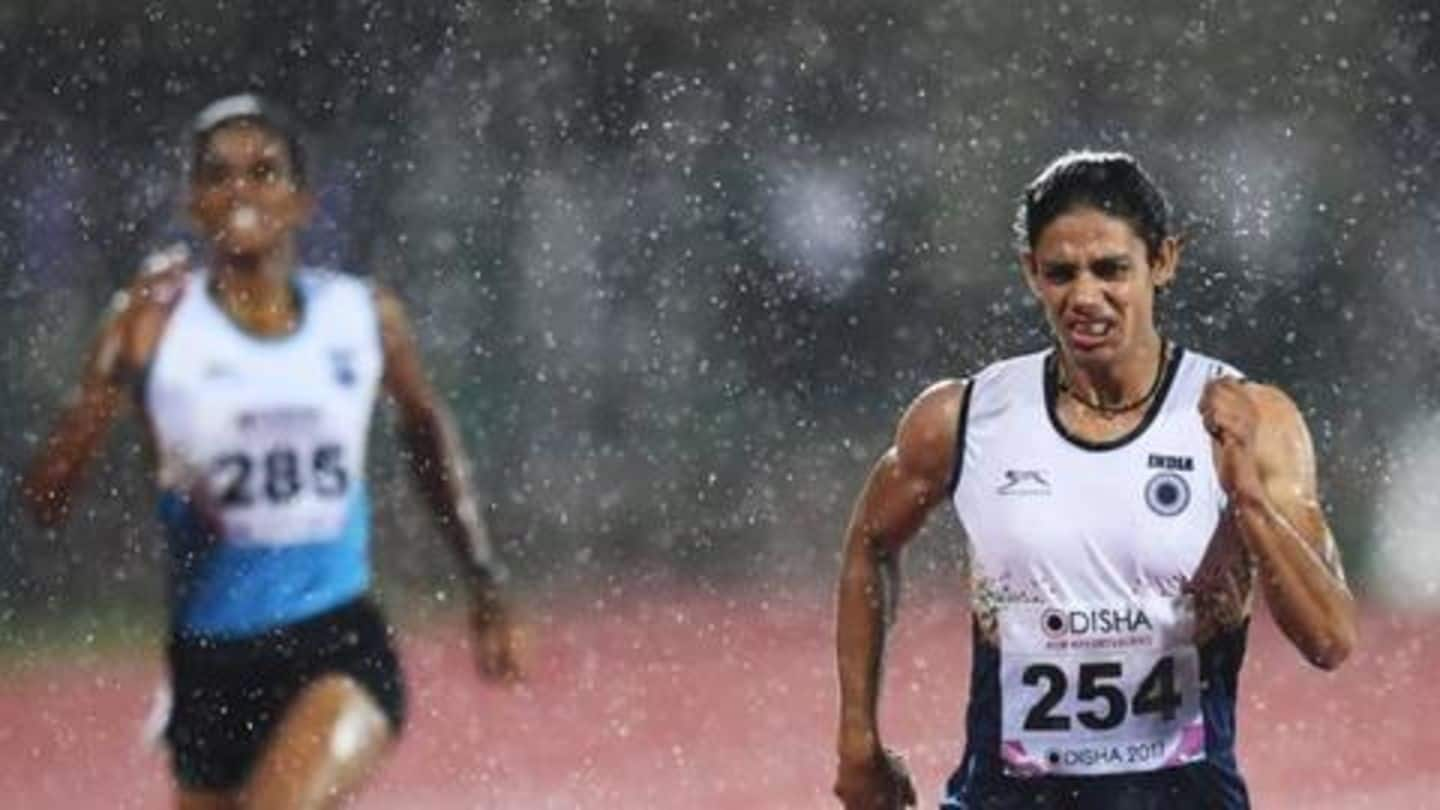 India's quarter-miler Nirmala Sheoran is among five athletes, who have tested positive for banned substances, as a fresh sporting doping scandal rocks the country. Reports state that five athletes tested positive after their samples were sent for a re-test in a laboratory abroad. The move was directed by the World Anti-Doping Agency. Here is more on the same.
Nirmala's sample tested negative is now positive
Nirmala's sample was earlier taken during the Inter-State Senior Athletics Championships in Guwahati in June 2018. The sample was classified as negative by the National Anti-Doping Laboratory (NDTL). However, the same now has been declared positive by a lab in Montreal. The Haryana quarter-miler had represented India in the 400m event at the 2018 Asian Games. She could be heading into some big trouble.
Doping scandal rocks Indian athletics
According to a report in the Deccan Herald, among the other four athletes, it has come to the fore that two women are middle-long distance runners. Out of the other two, one is a woman discus thrower and the other is a male shot-putter. Last year Asian Champion shot-putter, Manpreet Kaur, had tested positive. And now Nirmala is the biggest name to come out.
Athletes cannot escape by going AWOL, says official
The 23-year-old Nirmala has been reported as being absent for the last 10 months from the national camp. According to a report in The Tribune, an official said, "Athletes think they can get away by going AWOL (Absent without Leave). Sooner or later they will be caught. There is zero tolerance when it comes to athletes who are tough to be traced."
Nirmala's strange habit of going untraceable is recurring
Nirmala has this habit of going missing under strange circumstances. After missing from the camp post the World Championships, Nirmala was declared as untraceable by the Athletics Federation of India. She suddenly came to the camp during the National Inter-State Championships. She booked her Asian Games 2018 berth through the event, where she finished fourth. Post the Games, she once again went missing.
Nirmala is part of Registered Testing Pool
The case of Nirmala also raises a question as in whether NADA tested her during her period of absence. She was named in its Registered Testing Pool in 2017. The rule dictates that an athlete is required to give her 'whereabouts' to NADA on a quarterly basis. She also should be making herself available for testing regularly at a pre-designated venue.
Nirmala's case similar to that of Poonam
A report also states that Nirmala's case is similar to that of weightlifter Poonam Dalal. The latter, who won a gold medal in the Youth Commonwealth Games, had earlier got a negative report from NDTL, but a further probe by Montreal lab tested her positive.