Eliud Kipchoge scripts historical marathon record: Details here
Eliud Kipchoge scripts historical marathon record: Details here
Oct 12, 2019, 07:00 pm
2 min read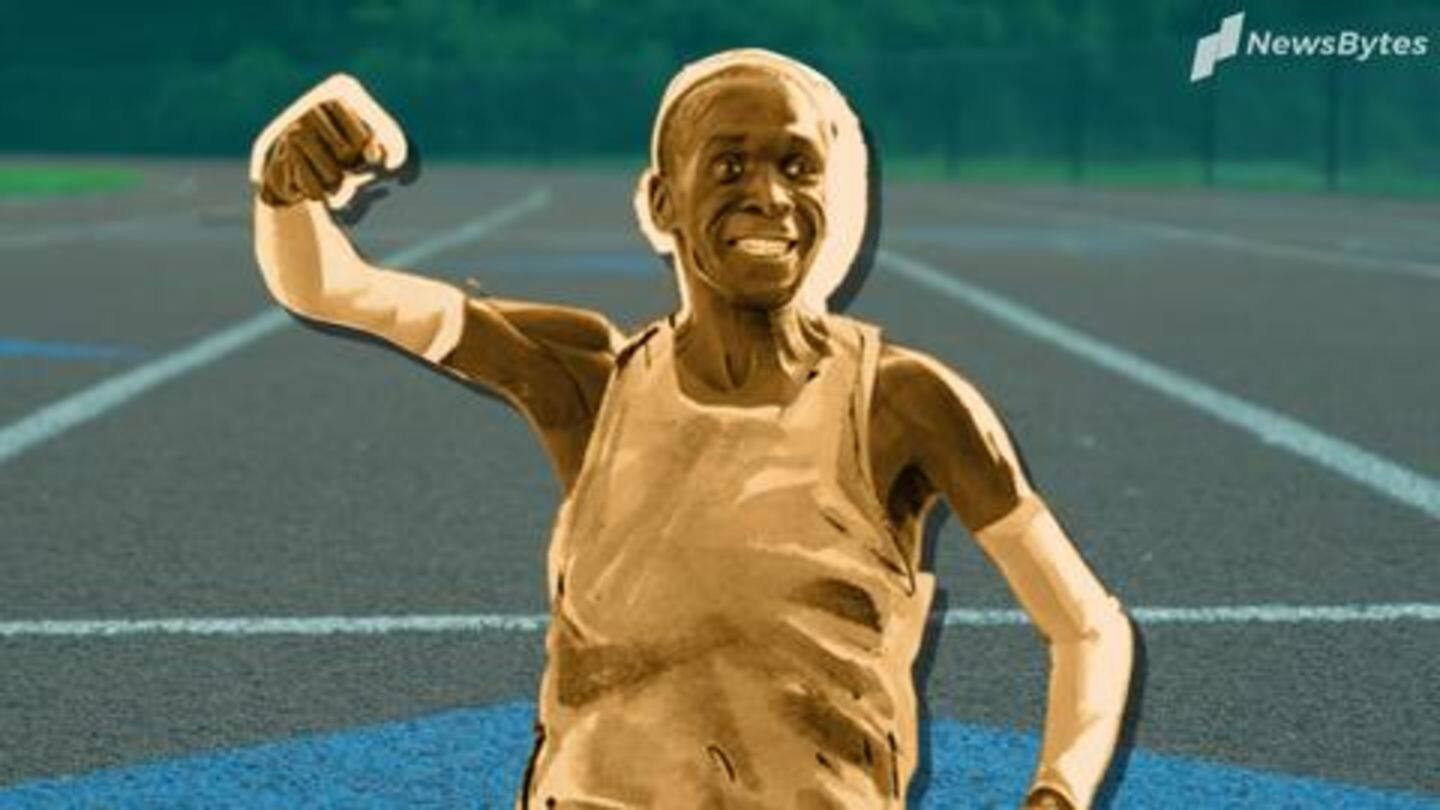 Kenya runner Eliud Kipchoge scripted a historic record when he managed to break the two-hour barrier in marathon, as he did complete a run in Vienna in under two hours. Kipchoge completed the run in an unofficial time of 1 hour, 59 minutes and 40.2 seconds, as he became the first man ever to complete a marathon in under two hours. Here is more.
Kipchoge is a long-distance runner from Kenya, who has competed across the world in a number of international, as well as Olympic competitions, and primarily competes in marathons. To date, he has won 11 gold medals, including an Olympic gold, while he has won eight in the World Marathon Majors. In total, he has won 17 medals in marathon to date.
I want to inspire many people: Kipchoge
"I am the first man! I want to inspire many people, that no human is limited. We can make this world a beautiful world and a peaceful world. My wife and three children, I am happy for them to come and witness history," said Kipchoge.
IAAF refrains from considering this a world record
While it might be a world record for sure, it stands an unofficial one. As per the International Association of Athletics Federations (IAAF), the setup and pace of the race were modified and did not come in terms with IAAF's module. However, Kipchoge still holds the world record of 2 hours, a minute and 39 seconds, having set the record last year in Berlin.
Kipchoge was supported by 41 pacemakers
During the race, Kipchoge was supported by 41 pacemakers, along with a car that set the pace. Pacemakers, which also included former champions like Matthew Centrowitz and Bernard Lagat, took turns every 42.195 kms to support Kipchoge. The running surface was somewhat retarded and readied, while it also had banked corners to save time and remain injury-free.
Kipchoge creates history in marathon under 2 hours
Some personal bests held by Kipchoge
Following are some personal bests held by Kipchoge across circuits: 1500 m: 3:33.20 (2004) Mile run: 3:50.40 (2004) 3000 m: 7:27.66 (2011) Two miles: 8:07.68 (2005) 5000 m: 12:46.53 (2004) 10,000 m: 26:49.02 (2007) 10 km (road race): 28:11 (2009) 10 km (road race, downhill): 26:54 (2006) Half marathon: 59:25 (2012) 30K run: 1:27:13 (2016)