FIFA rankings: World champions France on top
FIFA rankings: World champions France on top
Aug 16, 2018, 06:01 pm
2 min read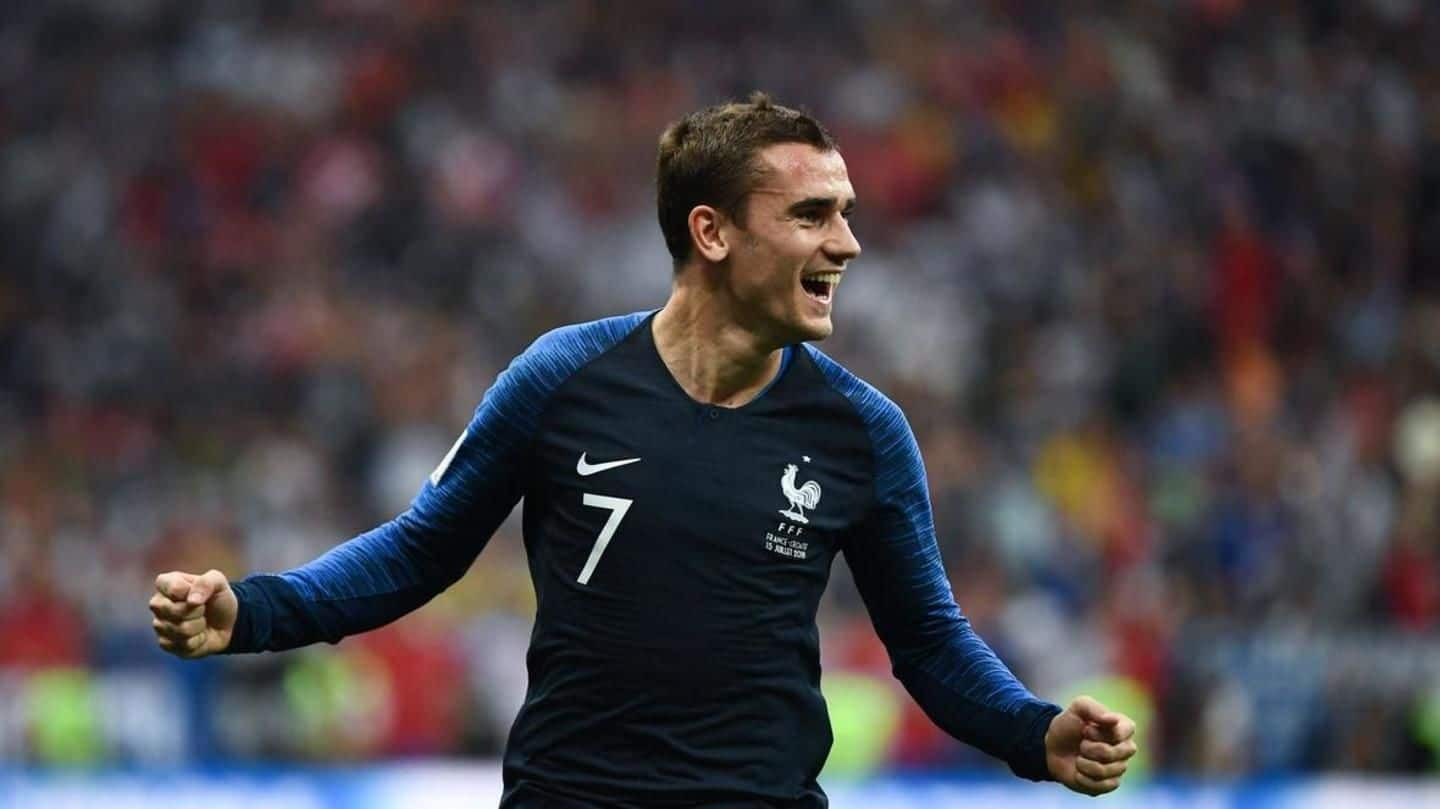 The FIFA world rankings revealed, on Thursday, see world champions France on top of the charts. France won the coveted FIFA World Cup in Russia this year and rose six places to become the number one side. Finalists Croatia also gained big as they rose up to 4th from 20th spot. Germany fell to a disappointing 15th place after a disastrous World Cup campaign.
France see a 528-point rise, Belgium and Brazil follow suit
France have 1,726 points and saw a 528-point rise in their tally. They entered the World Cup at 7th place and have gained 6 places to be the toppers. Belgium lost to France in the semis and are on 2nd place with 1,723 points. Brazil dropped a place to be on third at the moment. The South American giants have 1,657 points.
Croatia, Uruguay and England the biggest movers
Croatia, Uruguay and England are the biggest movers up the ladder. 4th-placed Croatia have 1,643 points and are above Uruguay. They rose 9 places to 5th spot in the rankings. England had reached the last four of the World Cup, and they rose 6 places to be 6th. Gareth Southgate's side have 1,615 points and have toppled Portugal (7th), which fell three places below.
Here are the top 10 teams in the FIFA rankings: 1) France (1,726), 2) Belgium (1,723), 3) Brazil (1,657), 4) Croatia (1,643), 5) Uruguay (1,627), 6) England (1,615), 7) Portugal (1,599), 8) Switzerland (1,597), 9) Spain (1,580) and 10) Denmark (1,580).
India 96th in world rankings
India climbed one place to 96 in the latest rankings. Stephen Constantine's men are tied with Georgia. India's next big assignment comes in the AFC Asian Cup 2019, where they will face UAE (77), Bahrain (113) and Thailand (122) in Group A. India will take on Maldives and Sri Lanka in Group B of the SAFF Championships in September.