Tottenham thrash United 3-0: Key talking points
Tottenham thrash United 3-0: Key talking points
Aug 28, 2018, 01:47 pm
2 min read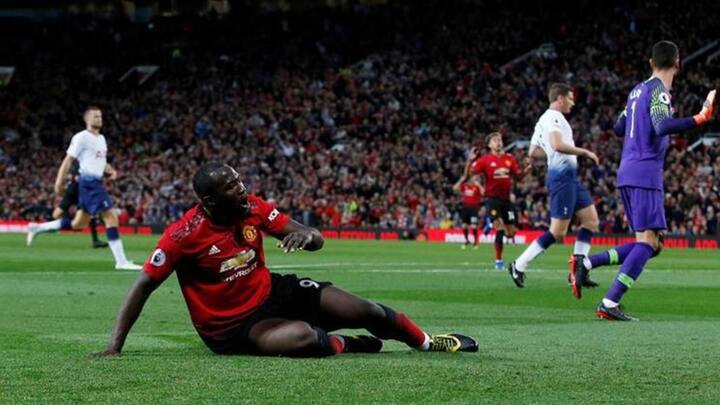 Mauricio Pochettino and his team have proved that history doesn't hold the last word, present does. Before last night's encounter, Tottenham had won just 2 matches at Old Trafford and Pochettino had a poor record against Mourinho. However, Spurs played way better football than United as they thrashed Mourinho's side 3-0. It is high time Mourinho admits he needs to change his game.
Manchester United are anything but a confident side
The first half gave hope to many United fans, but the fact of the matter is that Tottenham were lagging behind and trying to read their game. The first half gave United enough chances to score, but they squandered all of them. Since the World Cup, David de Gea has also been below par. Any high-pressing team can easily score past this United defense.
A game to be remembered for Tottenham
Tottenham impressed world football with their performance last night. Though they were quite dull in the first half, they did not give up and have adapted to soak in the pressure before they charge, a sign of any confident team. Harry Kane's header was the stuff of dreams, as was Lucas Moura's Old Trafford debut. And kudos to Hugo Lloris for his impeccable goalkeeping.
Jose Mourinho caught in a prison of his own device?
Mourinho's tactics are failing and he still doesn't seem to mend his ways. Is his ego coming in the way? In a post-match press conference, Mourinho brought up his past success to declare that he deserves respect, not paying heed to his current form. He added that he has more EPL titles to his name than the 19 other EPL managers put together.
Football is changing, center-forward is a fading art
World football is taking a turn and it is important that we, as fans, realize that. The days of defending deep and passing forward are past us, and football has become a game of moving forward together and a team needs high work-rate performers who can do so throughout the match. Mourinho was new in early 2000s, his tactics have become old now.