F1 World Championship titles: Can Hamilton equal Schumacher?
F1 World Championship titles: Can Hamilton equal Schumacher?
Dec 07, 2019, 12:38 pm
2 min read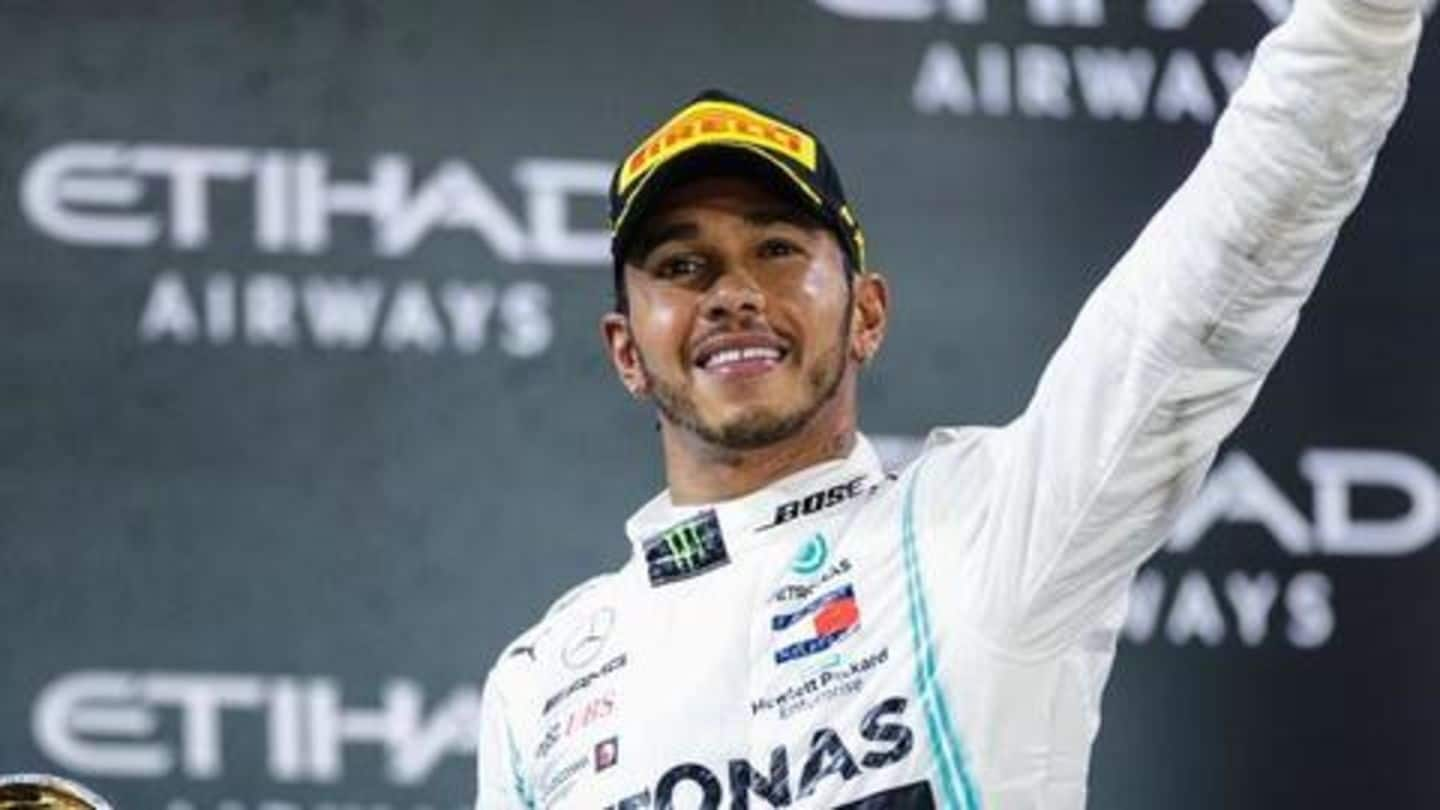 At the moment, there is nothing that can stop Lewis Hamilton on the race circuit. He has been dominating for the last several years and 2019 saw him win his sixth world drivers' title. The Mercedes driver is now one short of equaling leader Michael Schumacher (7 titles). Hamilton could be on his way to more glory. Here we analyze the same.
The numbers: How did 2019 go for Hamilton?
Hamilton was superb in 2019 and finished atop the standings with 413 points. Fellow Mercedes driver Valtteri Bottas (326) finished second. Hamilton went on to win 11 races in 2019, whereas, his team Mercedes clinching 15 races. Notably, Mercedes dominated from the start to win eight races in a row. Meanwhile, Hamilton sealed six wins that included four successive ones.
Hamilton eyeing seventh title, can surpass Schumacher with another record
During the season-ending Abu Dhabi Grand Prix, it was Hamilton's 250th consecutive race start. Hamilton, who won the race, notched his 84th career victory. He needs eight wins in 2020 season to surpass Schumacher's tally of 91. Hamilton has sealed five titles in the last six seasons at Mercedes. He has won three successive titles from 2017-19. Therefore, a seventh drivers' title looks set.
Hamilton enjoyed the best year of his career
"It has been the best year I would say of my career I am really proud of what we have achieved as a team," said Hamilton. Most importantly, it was his life off the track that made him happier. "The season as a whole was as strong as the last I can remember. More so from the outside, just being happier," he added.
Why will Hamilton win the title in 2020?
Hamilton and Mercedes have formed a deadly combination over the years. Mercedes have sealed six successive Constructors Championships from 2014 to 2019. With Ferrari being highly inconsistent, Mercedes have benefited. Hamilton is the best driver on the track and the manner in which he has thwarted his rivals, shows why he is the ultimate catch. He can truly set an example in 2020.