Lewis Hamilton wins the F1 United States GP
Lewis Hamilton wins the F1 United States GP
Oct 24, 2016, 04:39 pm
2 min read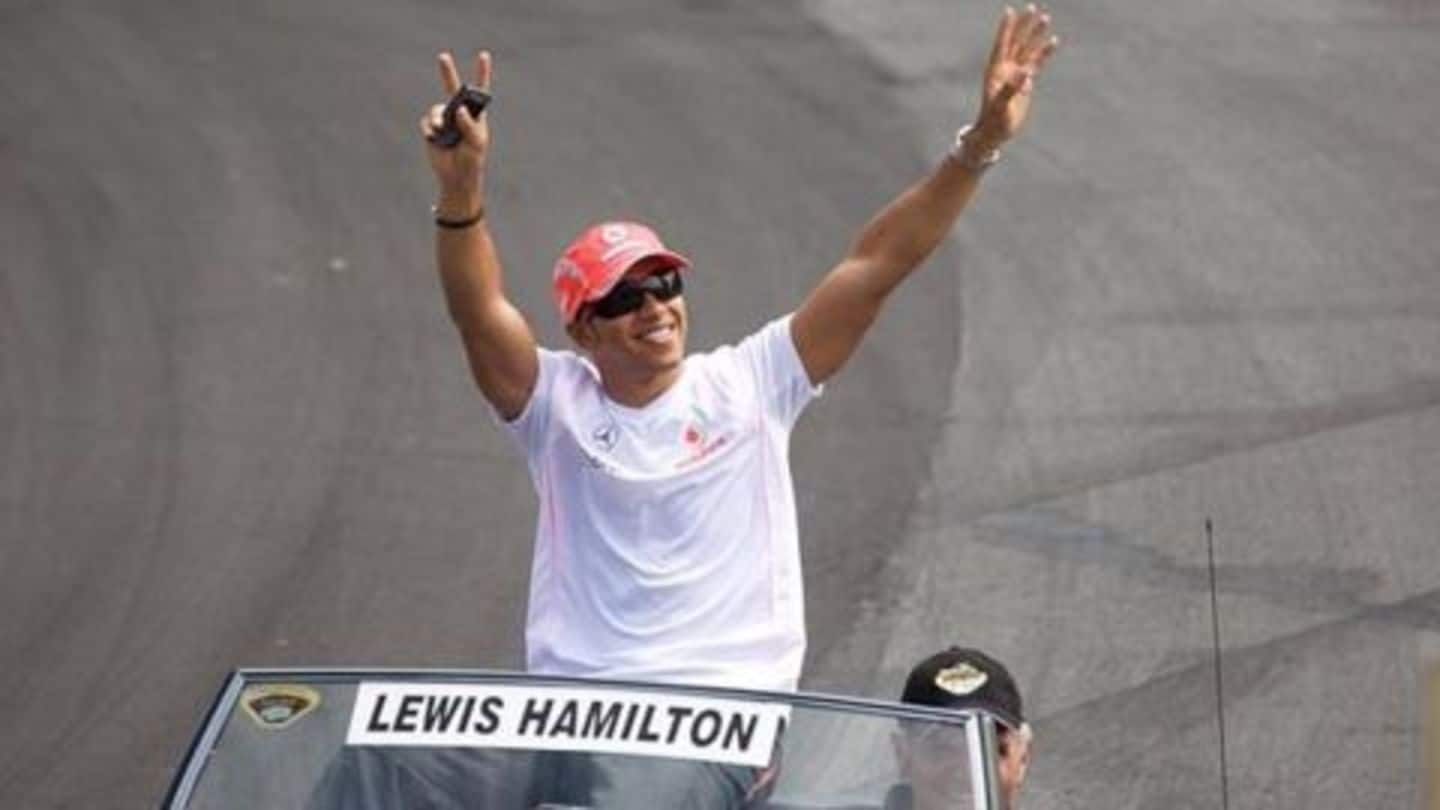 Lewis Hamilton revived his Formula One championship hopes, by winning the United States Grand Prix. With three more races to go, Hamilton reduced the championship deficit and now stands 26 points behind his Mercedes teammate Nico Rosberg. Rosberg came second at the Circuit of Americas in Austin, Texas. The victory was Hamilton's 7th win of the season and 50th win of his career.
Title comparison - Hamilton & Rosberg
Lewis Hamilton is a 3-time Formula One World (F1) champion having won it in 2008, 2014 and 2015, and Nico Rosberg is yet to win the F1 championship. Rosberg's biggest achievements were the 2014 and 2015 seasons where he finished as the F1 title runner-up. For the third season in a row, the 2016 F1 title race is a battle between these two drivers.
While England-born Lewis Hamilton is famous for his on-track bold and aggressive driving and off-track antics, German Nico Rosberg, is known for his 'cerebral approach and strong work ethic'.
Looking back at the rivalry
The rivalry between Lewis Hamilton and Nico Rosberg, the two Mercedes teammates, dates back to the 2013 Malaysian Grand Prix. Here Hamilton got the first podium with Mercedes, by finishing 3rd. Rosberg who was ordered to drop back finished 4th, and was left furious. The duo faced off each other at several events ever since, with the relationship reaching its nadir this season.
In the 2016 Spanish Grand Prix, a first-lap collision between Hamilton and Rosberg forced them both to retire instantly, without scoring any points. Another collision incident occurred in the final lap of Austrian Grand Prix. Hamilton and Rosberg blamed each other; while race stewards held Rosberg responsible and penalized him with 10 seconds added time. Hamilton won the race and Rosberg dropped to 4th.
Hamilton has third highest number of wins
With the 50th Grand Prix win at US, Lewis Hamilton became the driver with third highest number of wins. Only Alain Prost (51) and Michael Schumacher (91) won more than him, in the history of F1 racing.
Current Standings and the way to go
With 331 points, Nico Rosberg leads the race to F1 world championship title. Hamilton is in the second place with 305 points. A Grand Prix winner gets 25 points and a second place finish gives 18 points. So, even if Hamilton wins all three remaining races, Rosberg just needs to finish second in each of these races to secure the F1 championship title.