FC Barcelona joins strike over Catalonia's independence vote
FC Barcelona joins strike over Catalonia's independence vote
Oct 04, 2017, 09:37 am
2 min read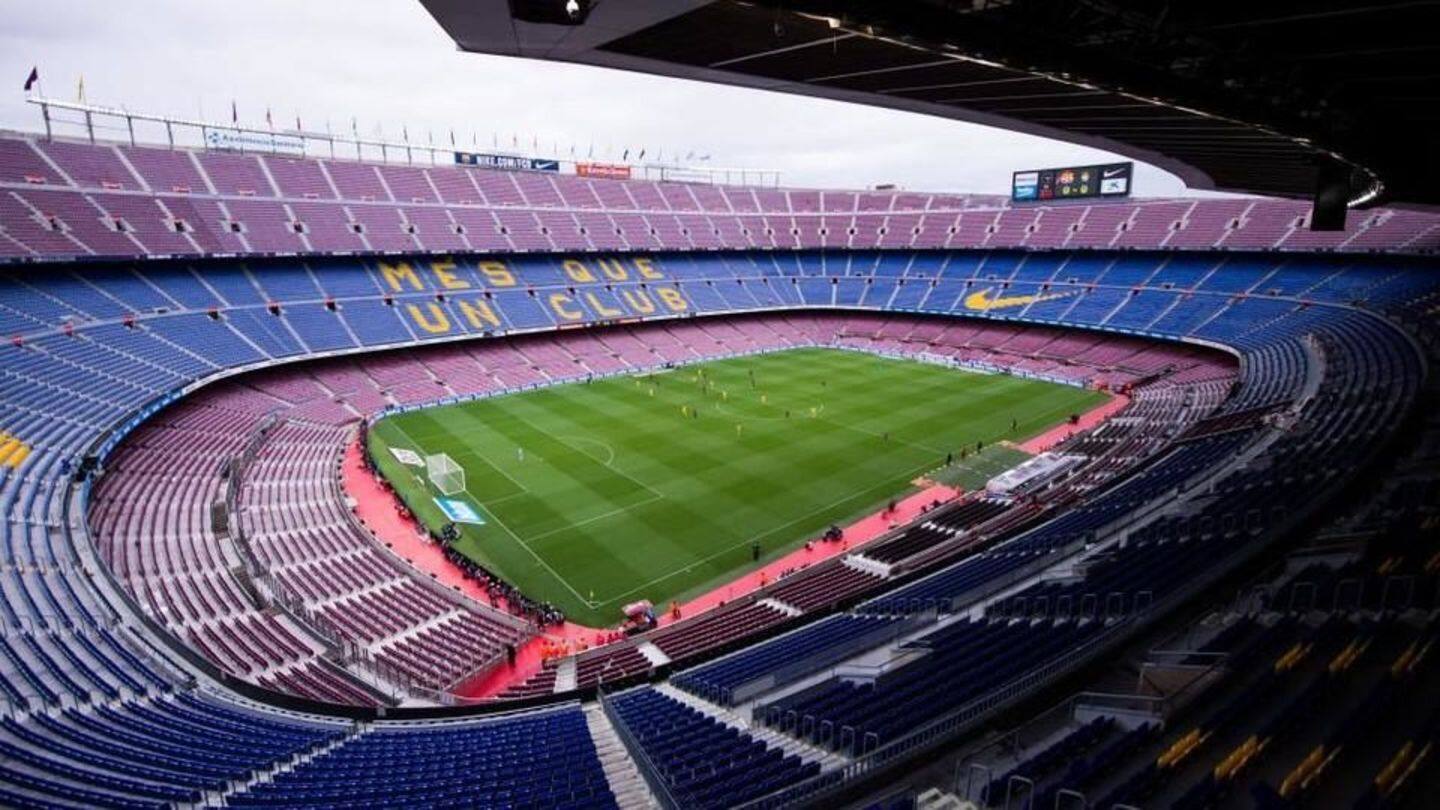 FC Barcelona announced that the club is joining the strike against "the serious events which took place during the day of the Catalan referendum on independence." This comes after playing a La Liga match behind closed doors on the voting day. Spanish government has declared the referendum an illegal act, while close to 750 people were left injured in clashes between police and voters.
Barcelona, "more than a club"
Barcelona's motto "mess que un club" translates to "more than a club. Like its motto, Barcelona goes beyond just being a football club and is a representation of Catalan identity and perceived as a "national team for stateless people," in Catalonia. The inherently political club has backed the region's right to hold the referendum on Catalonia's independence.
Match behind closed doors
After La Liga refused to postpone the match against Las Palmas which was scheduled on the same day as referendum, Barcelona decided to stage the match behind closed doors, as a way of making a point, sending an image to the world. While Barcelona beat the visitors 3-0, the club was also criticized for going ahead with the match, and putting broadcasting contracts above.
Barca's Gerard Pique offers to quit playing for Spain
Barcelona defender Pique has consistently supported the independence referendum, and placed his vote on Sunday. After the game against Las Palmas, an emotional Pique offered to quit Spanish national team if his presence was causing a problem. He added, "I am and I feel Catalan."
What does the future hold for Barcelona post-independence?
La Liga President Javier Tebas said that, "if there is an independence process in Catalonia, then they (Barca) will not be able to play in Spanish league." There are also reports that they could play in other leagues like the English Premier League. There are clubs not playing in their national leagues, like Welsh club Swansea City, which compete in Premier League.