Rangana Herath's 400 test wickets and other records
Rangana Herath's 400 test wickets and other records
Oct 03, 2017, 05:06 pm
2 min read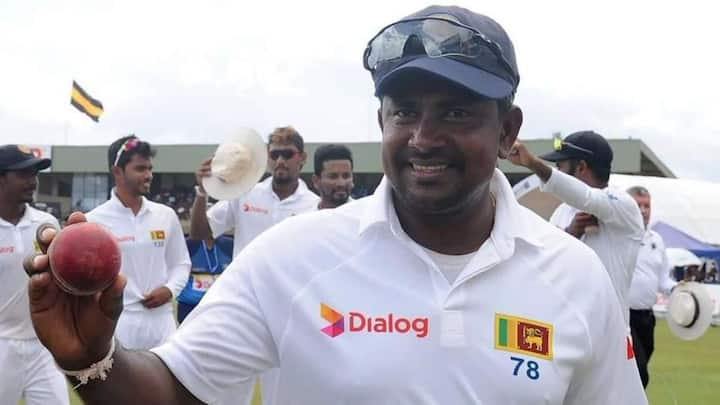 Sri Lanka's veteran left-arm spin bowler Rangana Herath picked up his 400th wicket in test cricket during the first test match against Pakistan in Abu Dhabi. He is the second Sri Lankan bowler after Muttiah Muralitharan and 14th overall to reach the mark. Let us have a look at some of the records broken by Herath over the years.
Rangana Herath- The left arm wizard
Herath made his test debut in 1999, but remained hidden under the shadows of legendary spinner Muttiah Muralitharan. He became a regular in the team after Muralitharan retired and in his career he has played 81 tests, 71 ODIs and 17 T20 internationals. Herath has 74 wickets in ODIs and 18 T20 wickets. He retired from the shorter formats of the game in 2016.
First left-arm spinner to pick up 400-wickets
Going past Daniel Vettori, Rangana Herath became the first left-arm spinner to pick up 400 test wickets. He reached the milestone in 84 tests. Herath took only 15 tests to move from 300 wickets to 400 wickets, the least taken by him for 100 wickets.
Record fifers, most wickets against Pakistan and many more
Herath has registered 11 five-wickets hauls in the fourth innings of test cricket, the most by any bowler in the history. He became the first bowler to pick up 100 wickets against Pakistan, surpassing Kapil Dev's record of 99 wickets. Apart from being the oldest player to record a hat-trick in tests, he is also the first Sri Lankan spinner to achieve the feat.
Five wicket haul against all the test playing nations
Rangana Herath is the third player after Muralitharan and South Africa's Dale Steyn to pick up at least one five-wicket haul against every other test playing nation.
In 2016, Herath became the oldest Sri Lankan player to lead the team, when he captained the team to victory over Zimbabwe. He has bowling figures of 5/3 in just 3.3 overs in T20 cricket, the second best after Ajantha Mendis. His bowling figures of 9/127 in tests are best for a left arm spin bowler.