Five WWE couples you might have forgotten about
Five WWE couples you might have forgotten about
Nov 27, 2018, 12:02 am
3 min read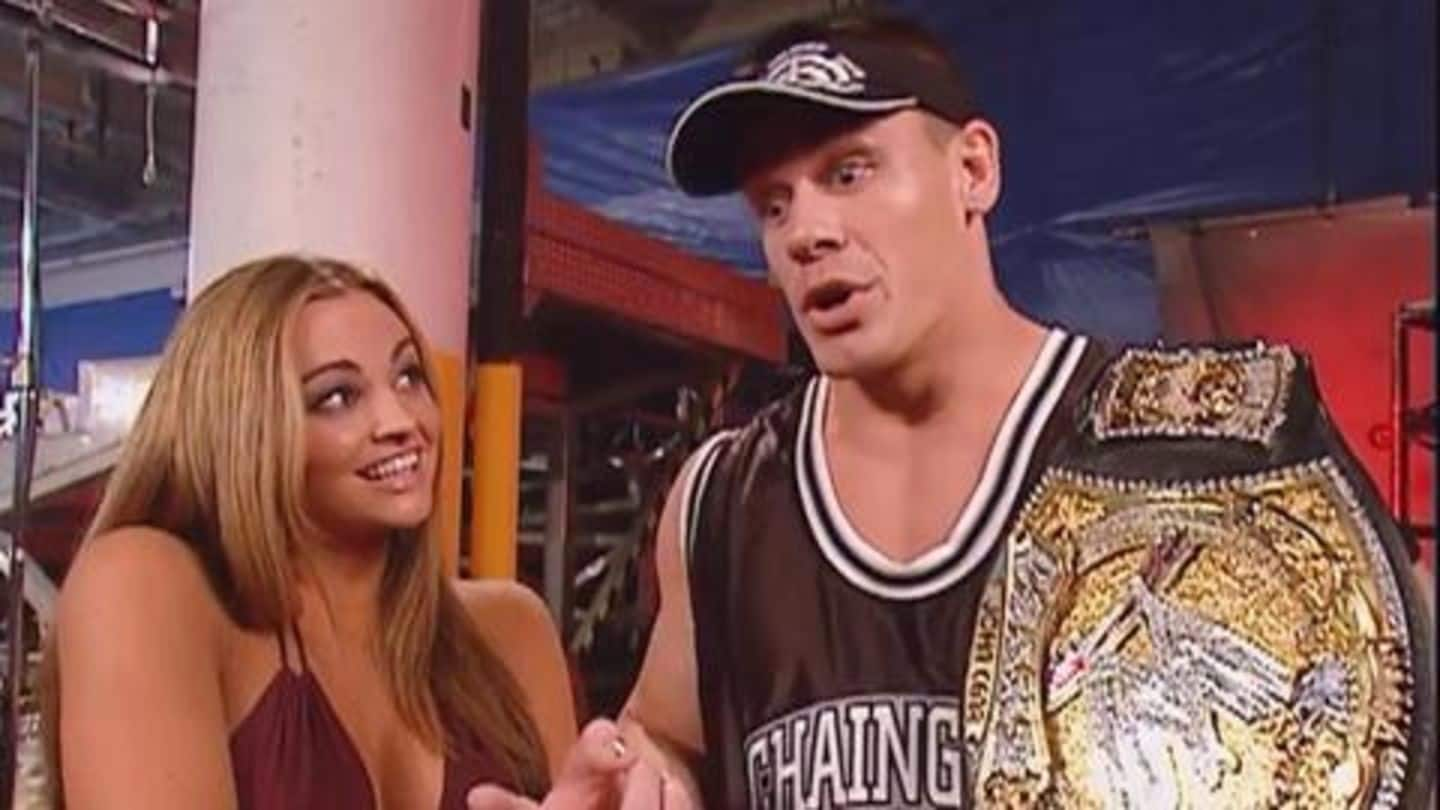 Numerous WWE storylines have included male and female superstars getting involved romantically with each other, from where drama and tension might arise. There have been some iconic WWE couples like Randy Savage and Miss Elizabeth, Triple H and Stephanie McMahon, Edge and Lita, while numerous others have faded off into obscurity. Here are the five WWE couples whom you might have forgotten about.
John Cena and Mickie James were a couple once
John Cena and Mickie James were already in a relationship in real life when their off-screen involvement was brought onscreen by WWE. They did bring some chemistry to the screen, but after the couple broke up, James was sent over to SmackDown while Cena remained the top star of Raw. Later, Ken Doane claimed he was dating James during this entire episode.
Stephanie McMahon and Kurt Angle were together once
When Kurt Angle joined WWE, it soon became evident that he was one of the best performers the company has ever seen. Angle and Stephanie McMahon were paired for a brief period of time. Interestingly, Angle had once stopped fighting to look after Stephanie, who got wounded during the match. However, in the end, Stephanie McMahon and Triple H ended up together.
Carlito and Trish Stratus had a romantic affair once
Carlito was a strong heel character who gained some real heat when he arrived at the scene. And to his great luck, he was paired with the most successful WWE female wrestler of all time, Trish Stratus. Stratus had made a smooth transition from being a manager to a major wrestling personality. However, their relationship was short-lived since Stratus quit WWE in 2006.
Big Show and Joy Giovanni- an unbelievable couple
Big Show, the so-called 'largest athlete in the world' was in a relationship with Joy Giovanni. It began after Joy was given a WWE contract after coming third in the WWE Diva Search Competition. However, this can easily be termed as one of the most insane pairs of all time, as Joy was never a game-changing or an effective talent, and was released soon.
Test and Stacy Kiebler made a strong couple
Test was always portrayed a wrestler with tremendous promise and he was paired with Stacy Kiebler in 2002, and billed as his image consultant. Test went through a full change in style and clothing, cut his hair short, but Scott Steiner was made the third wheel in their relationship. Once he got involved, Test began to mistreat Kiebler and the relationship got over.