Remember these funny moments in cricket?
Remember these funny moments in cricket?
Sep 06, 2019, 04:36 pm
3 min read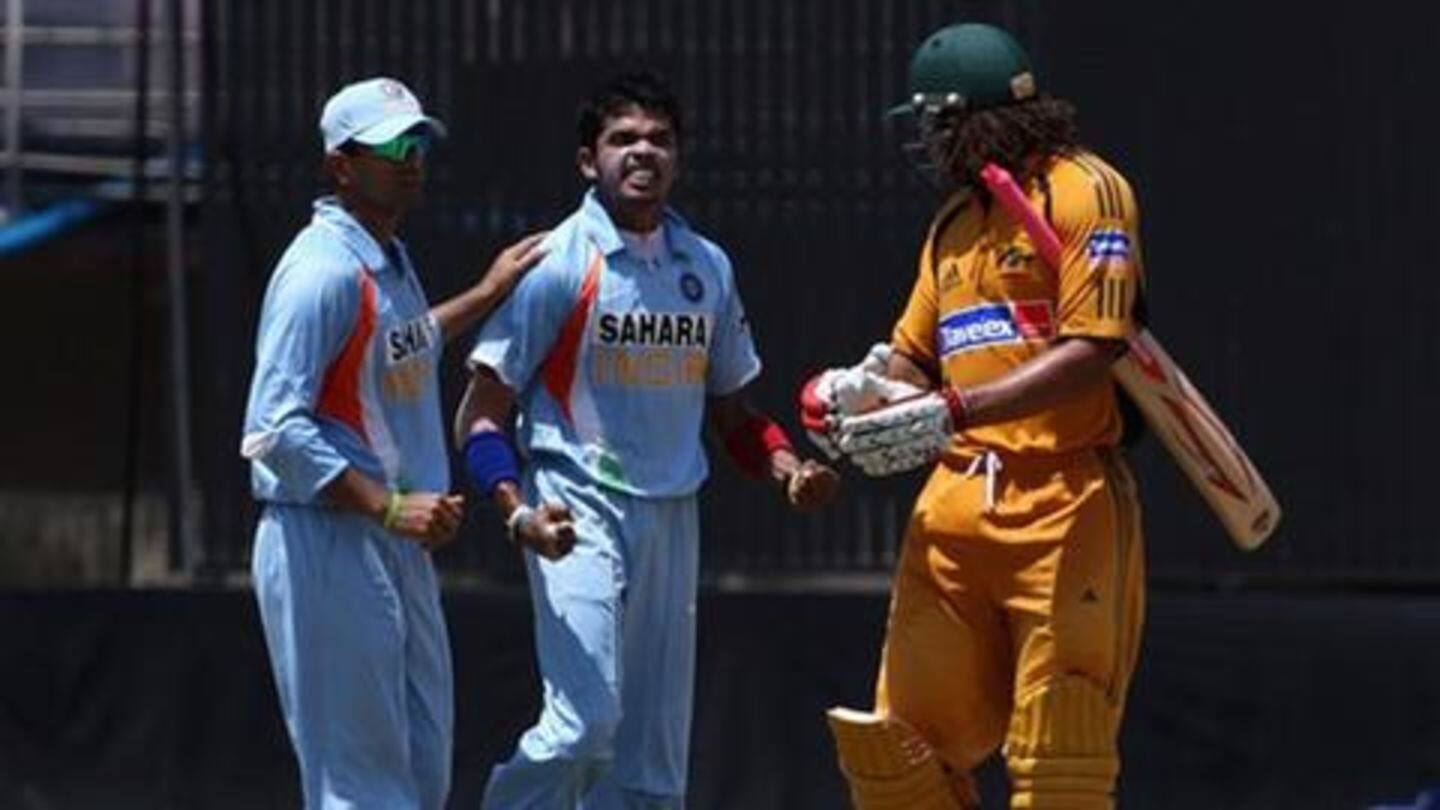 Cricket is strongly considered the game of gentlemen. However, gentlemen too can have fun while playing their desired sport. Cricket, too, is no stranger to funny happenings, both on and off the field. It could involve players or even happen due to outside interference, as it is ought to delight the fans. On the same note, we look at the funniest cricketing moments.
Andrew Strauss shatters his sunglasses
Sunglasses are an important asset for cricket players, especially when they are fielding. However, Andrew Strauss seemed to have lost all the love for his sunglasses while fielding. It all happened when while picking up the ball, the sunglasses fell off his head. While in the air, Strauss threw the ball towards the wicket-keeper, which shattered them in the follow-through.
Zaheer Khan flirts with a fan on air
During an India-Pakistan Test match in Bangalore, a fan was spotted with a poster saying, "Zaheer, I love you." Immediately, the camera panned towards Zaheer in the dressing room, as his team-mates made fun of him. While the camera switched back to the girl, she gave a flying kiss on air, and Zaheer retaliated with the same after the camera was panned upon him.
Lou Vincent loses his trouser while fielding
A brilliant fielding involves great effort from the fielder, who can either jump, fly or dive to field the ball. Same was the case for New Zealand's Lou Vincent, who went across for a dive to save the ball from reaching the boundary. While he was successful, he lost his trouser in the process and even threw the ball with his trouser half down.
Cameraman trips after crashing onto a helmet
Cameramen have the important task of bringing the closest view from the field of action, as they also enter the field for the same. However, in this case, a cameraman, who was panning the about to start action on segway, tripped onto a helmet place behind the wicket-keeper and crashed on the ground, along with the camera. Consequently, the crowd erupted in laughter.
Woman falls at Lord's gallery while preparing to sit
Modernization of venues has led to foldable seats being installed at cricket grounds. However, during the 2015 Ashes, a woman, who was just about to sit on one of the chairs at Lord's tripped, failing to notice that the chairs were foldable. The entire crowd, along with the players, who saw it on the giant screen, burst out in laughter.