Ranking the funniest moments in football
Ranking the funniest moments in football
Aug 30, 2019, 08:50 pm
3 min read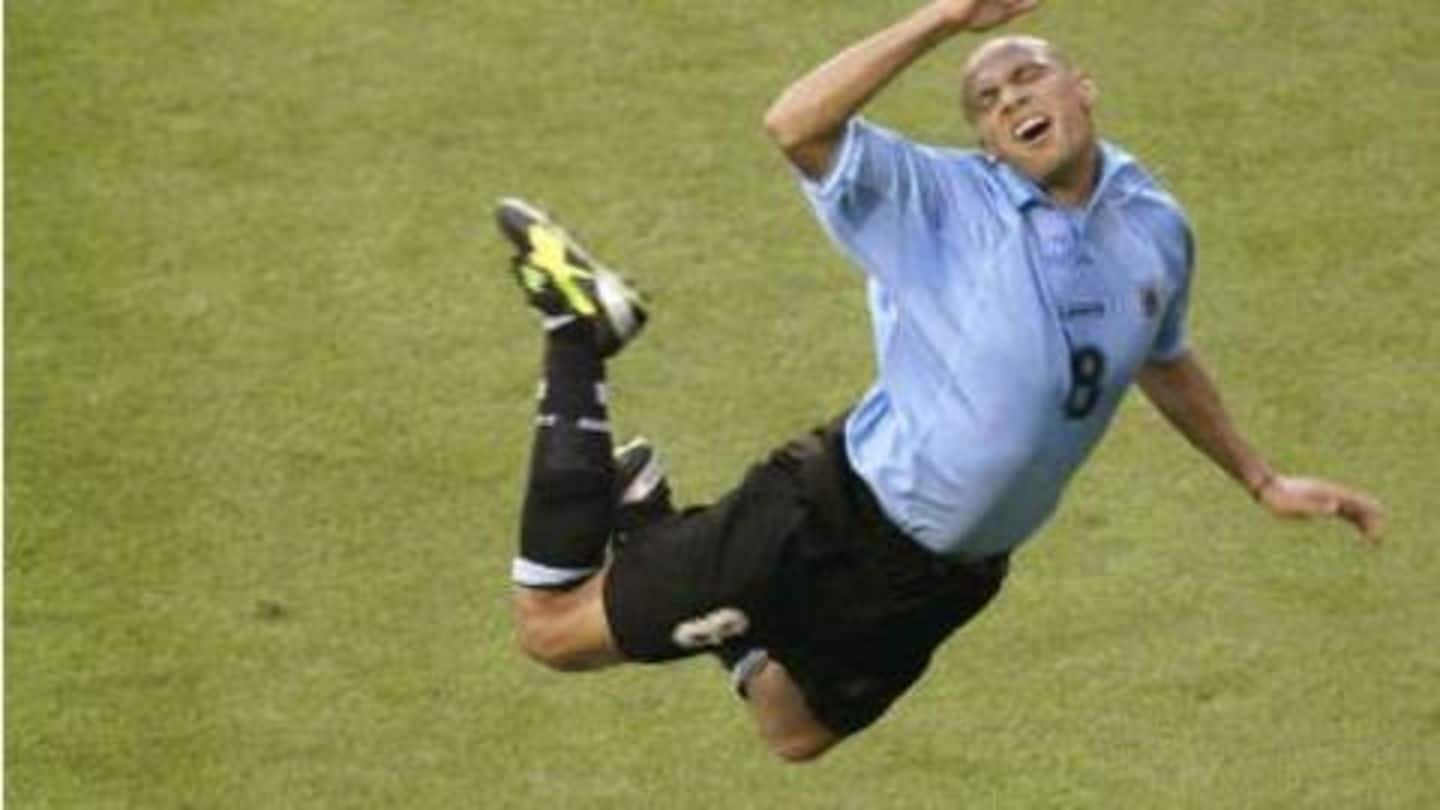 Football is one the most popular sports across the globe. The sport is well-known for its mesmerizing gameplay, sound skills and tactics used by the players to make the visuals beautiful. However, just like any other sport, it has its moments, which are of different kinds. And, we take a look at some of the funniest moments in the history of football to date.
Dear Medic! Your job is to aid players, not hurt
The medic team plays a really important role in the sport to aid players whenever a player gets hurt or injured. However, in this case, this medical personal looked unsure regarding his role. While he rushed onto the field to aid a fallen player, who was hurt, he himself slipped and in the follow-through, kicked the player.
Referees are not professional footballers
There are two types of people on a football field- the players and the referee. While the players do most of the hard work, the referees too run across the field all the time. However, there is one universal truth, that the referees are not proper footballers. And, this referee certainly proved it as he fell down while delivering a back-pass.
Robbie Savage has taken quite some beating
Ever heard of the player named Robbie Savage? Well, not quite, since he was not a famous footballer. But do you know what is he famous for? For being at the wrong place at the wrong time. As a result, he has taken quite some beating in football, from being involved in brawls, to accidental hits by the referee, to ball kicks. Poor Savage!
Milad Mohammadi's failed roll-up throw-in during 2018 World Cup
The FIFA World Cup is an extremely important stage for any footballer to showcase his talent. However, experimenting at the grandest stage is a foolish act and should not be done at the cost of the game. Milad Mohammadi of Iran tried to experiment with a roll-up throw-in during their match against Spain in 2018, but fell short. They suffered a 0-1 defeat.
The medic fails again, trips twice with player on stretcher
Seems like the medics have a tough time on the field, dealing with the injuries. If slipping prior to reaching a player was not enough, this medical personal tripped while carrying a player on the stretcher, and that too on two occasions. Not sure how seriously was the player injured prior to being carried out, but he must have injured himself following the falls.