NBA: Here are some unique records held by LeBron James
NBA: Here are some unique records held by LeBron James
Aug 30, 2019, 08:35 pm
2 min read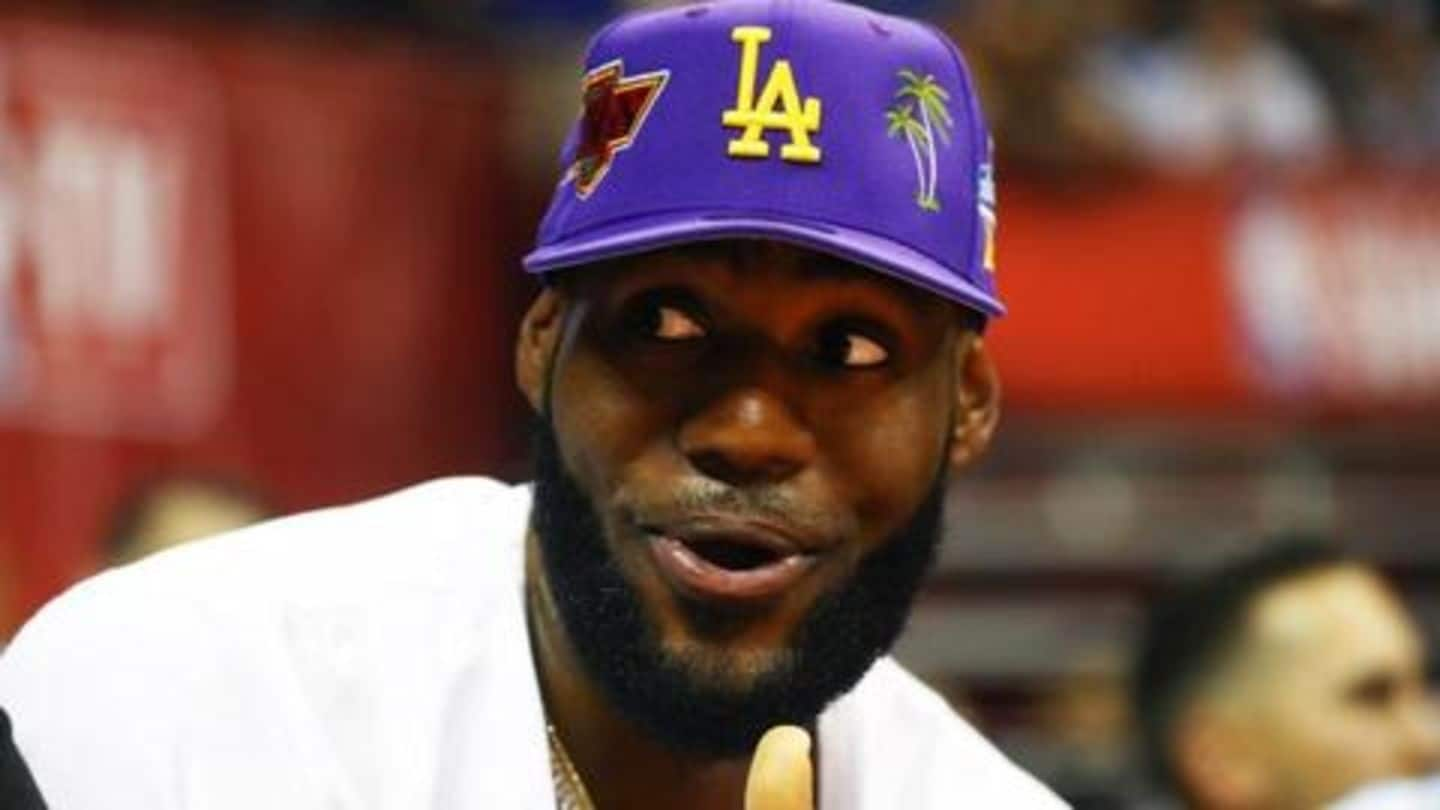 LeBron James is undoubtedly one of the greatest basketball players to ever play the sport. Having scripted a number of records in 16 seasons, James is rated among the all-time greats. Showing no signs of slowing down, James is all set to procure more records in the coming days. Meanwhile, we take a look at some of his unique records till now.
Most assists by a forward
Playing as a forward in basketball involves a crucial responsibility, as the player's primary objective is to score. Interestingly, James holds a unique record while playing as a forward, having scripted the most number of assists in the history of NBA. To date, James has 8,662 assists, while he scripted the record back in February 2015, going past Scottie Pippen's tally of 6,135.
Consecutive games with double-digit scoring
Scoring regularly is a healthy habit in basketball. And in the case of James, he has even scripted a record in this aspect. James has the record of scoring in double digits in the most number of consecutive games. He broke the record in March 2018, when he eclipsed Michael Jordan's tally of scoring at least 10 points in 866 consecutive games.
Only player with 35 points, 15 assists, and 0 turnovers
While James has scripted a number of records over a period of 16 seasons, he also scripted a unique one in a match. In March 2018, playing for Cleveland Cavaliers against Toronto Raptors, James scripted 35 points, 15 assists, and 0 turnovers in the game. In the process, he became the first player to do so in a match, as the Cavaliers won 132-129.
Most playoff games with 20 points
Playing the playoffs is a glorious honor, and to score 20 points in the same is amazing. The record for the most number of such games played, scoring at least 20 points, lies with James. To date, he has participated in 214 such playoffs, since 2006. Next to him is Jordan, who scored at least 20 points in 173 playoffs, from 1985 to 1998.
Only player with another unique record
LeBron James (@cavs): the only player in NBA history in top 10 of career points and top 20 of career assists

— ESPN Stats Info (@ESPNStatsInfo) November 5, 2016