Bolt hopeful for Rio despite hamstring scare
Bolt hopeful for Rio despite hamstring scare
Jul 02, 2016, 07:17 pm
3 min read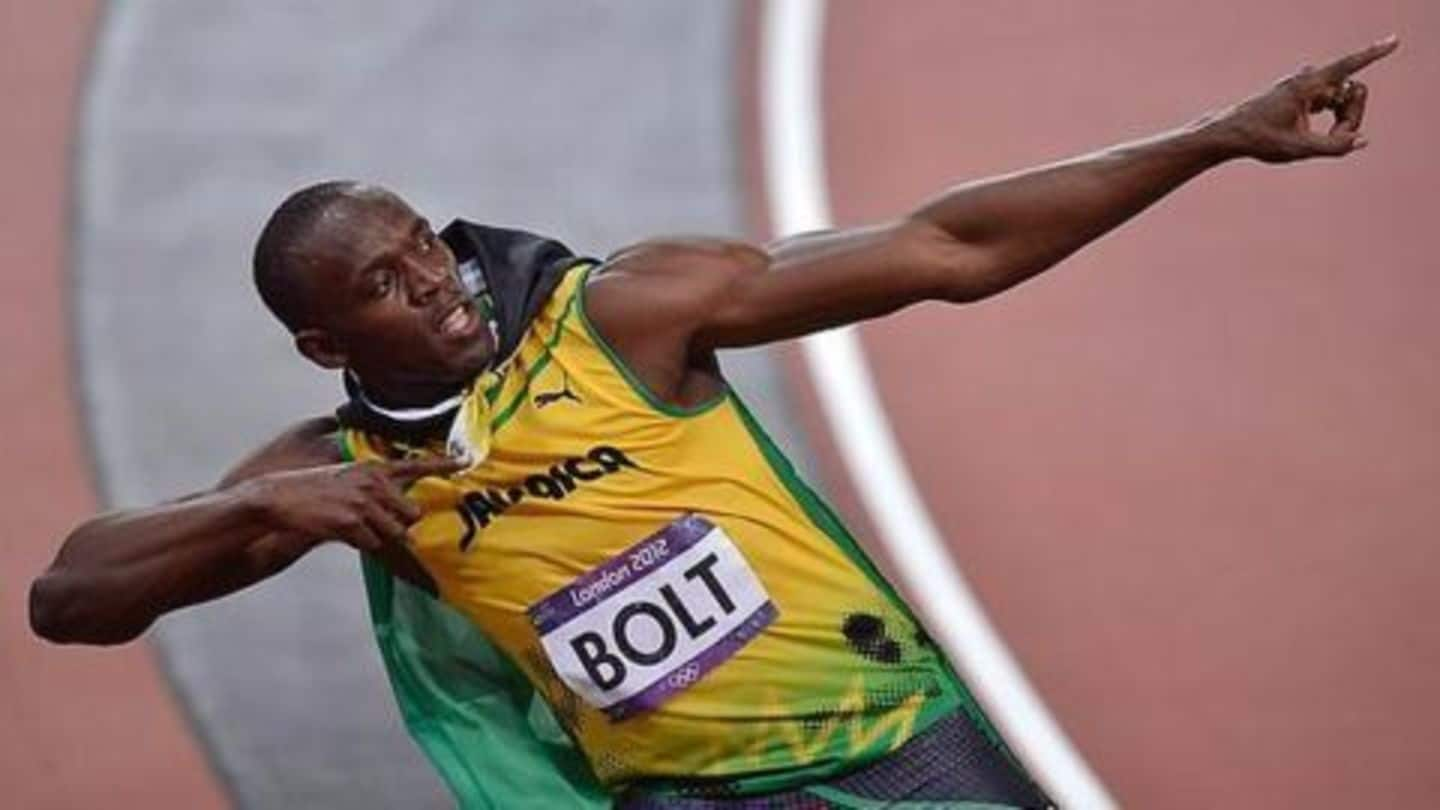 Six-time Olympic Gold medallist Usain Bolt withdrew from his Jamaica's Olympic trials due to hamstring injury. Bolt sustained a grade-one tear during the first round of 100m and withdrew after winning his semi-final. Bolt, who was expected to defend his Olympic titles, said he was still hopeful to compete in the Rio Games as Jamaica's selection policy allows medical exemption.
The Jamaican 'lightning Bolt'
Usain St. Leo Bolt was born in Trelawny, Jamaica on 21 August, 1986. At the age of 15, Bolt tasted his first big success on the world stage at 2002 World Junior Championships when he won the 200-meter dash. This made him the youngest world-junior gold medalist ever. He received IAAF's rising star award that year and soon was given the nickname "Lightning Bolt."
Bolt turned professional in 2004. He made his Olympic debut at the 2004 Athens Olympics, where he was eliminated in the first round. Bolt missed several events between 2005 and 2006, including 2005 IAAF World Championships final, 2006 Commonwealth Games, owing to hamstring injury. 2007 was Bolt's breakthrough year when he won two silver medals (200m, 4x100m) at IAAF World Championships in Japan.
Cricket, Football and Bolt
Growing up Usain Bolt was skilled both in cricket and football. In fact, it was his cricket coach who urged him to try track field events. Bolt has been a committed Manchester United football club fan.
Usain Bolt's world domination began at the 2008 Beijing Olympics. Bolt became the first man since Carl Lewis in 1984 to win the 100m, 200m, and 4x100m relay in single Olympics. Again in the 2012 London Olympics, Bolt defended his Olympic Gold in 100, 200 and 4x100m relay. He became the first person to win both 100m, 200m in consecutive Olympics.
Usain Bolt authored two books namely, "Usain Bolt : My Story : 9.58 : Being the World's Fastest Man" released in 2010 and "Faster than Lightning: My Autobiography", released in 2013.
Achievements at the IAAF World Championships
In 2009 World Championships in Berlin, Bolt shattered 100m record, winning the final in 9.58 seconds. He also broke his own 200m record, to win a second gold medal and a third gold for 4x100m relay. Bolt bagged gold at 2011 World Championships, Daegu (200m, 4x100m relay), 2013 World Championships, Moscow (100m, 200m, 4x100m relay) and 2015 World Championships, Beijing (100m, 200m, 4x100m relay).
Laureus World Sportsman of the Year
Usain Bolt won the prestigious Laureus World Sports Award for Sportsman of the Year in 2009, 2010 and 2013. Bolt is also among the few most nominated sportsperson for the award, having been nominated six times.