Tottenham's Son wins gold at Asian Games, avoids military service
Tottenham's Son wins gold at Asian Games, avoids military service
Sep 02, 2018, 08:29 pm
2 min read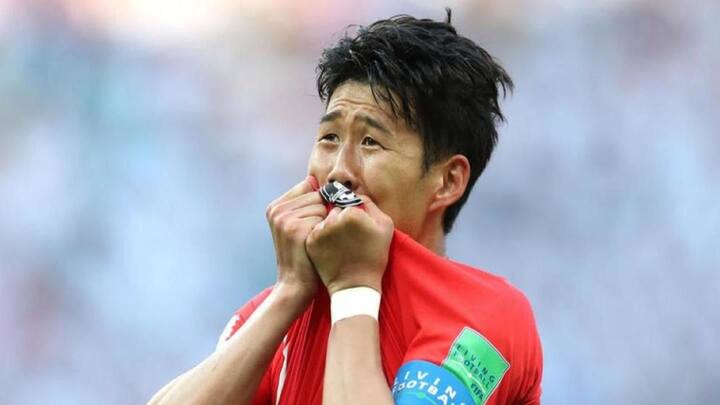 South Korea's win over Japan in the Asian Games football final has brought joy to Tottenham Hotspur fans. Their forward Son Heung-min will now be exempted from compulsory military service and can join his team in their Premier League and Champions League matches. South Korea defeated Japan 2-1 in extra-time to secure the gold medal in football. Further details follow.
Military service is a must for South Korean men
In South Korea, all men, who are physically sound and are not suffering from any deformity, have to compulsorily serve in the military for 21 months. However, there are certain exceptions to this rule. Athletes can avoid such a service if they manage to win gold at the Asian Games. Moreover, any medal at the Olympics will also exempt one from military service.
How did the match go for South Korea?
Things were getting tense for Son when his team failed to register a single goal during the 90 minutes of the match. However, substitutes Lee Seung-woo and Hee-chan put Korea in front with two goals during extra-time. Son had set up both the goals for his team. The joy on the Korean captain's face was visible after the last whistle. Korea won 2-1.
Tottenham Hotspur have congratulated their forward on his win