ICC board discusses contingency plan for upcoming tournaments
ICC board discusses contingency plan for upcoming tournaments
Mar 28, 2020, 04:32 pm
3 min read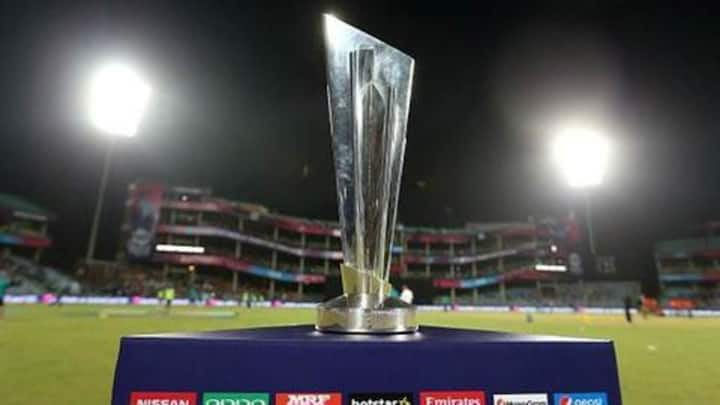 The ICC board members had a formal discussion about the impact of coronavirus pandemic on some of the marquee tournaments, in a meeting on Friday. BCCI president Sourav Ganguly was India's representative in the meeting held via video conference. Although the coronavirus pandemic has rocked the sports fraternity globally, the T20 World Cup is on schedule, at the moment. Here is more.
The ICC management will continue with the contingency planning
"We continue to undertake a comprehensive business continuity and contingency planning exercise which will allow us to adapt to the rapidly evolving world in which we find ourselves. The ICC management will continue our contingency planning around ICC events," ICC Chief Executive Manu Sawhney said.
The distribution of points should be reviewed by technical committee
A board member raised concern about the allocation of points in ICC Test Championship if the impending two Test series get redundant. "It can't happen unless an amicable solution is reached. You might have India playing six series and England get to play three due to lockdown and tight schedule," the source said. He added, "The matter should be referred to the technical committee."
ICC T20 World Cup is under no threat presently
The board members believe T20 World Cup faces no scare of suspension in the wake of ongoing outburst, as the tournament is scheduled in October-November. "If things are under control from June, we can then work on a specific contingency plan. Right now, ICC would be working on various plans and would come up with their proposals in course of time," the official said.
Indian Premier League was postponed by the BCCI
The 13th IPL edition looks uncertain with the nation under a 21-day lockdown to contain the spread of COVID-19. BCCI had earlier deferred the tournament from March 29 to April 15. Besides, England are scheduled to host West Indies and Pakistan for Test series in June as a part of ICC Test Championship. The T20 World Cup is due to begin on October 24.
ICC sent the matter to Disputes Resolution Committee
In a major move, the ICC agreed to refer BCCI's claim of $23.7 million to the world body's Disputes Resolution Committee. BCCI made the claim after ICC had to bear the costs with Indian government refusing to waive taxes for World T20 2016. Previously, the ICC also threatened BCCI to shift the T20 World Cup 2021 from India if tax exemptions are not made.