ICC announces host cities for Women's World Cup 2021
ICC announces host cities for Women's World Cup 2021
Jan 23, 2020, 03:15 pm
2 min read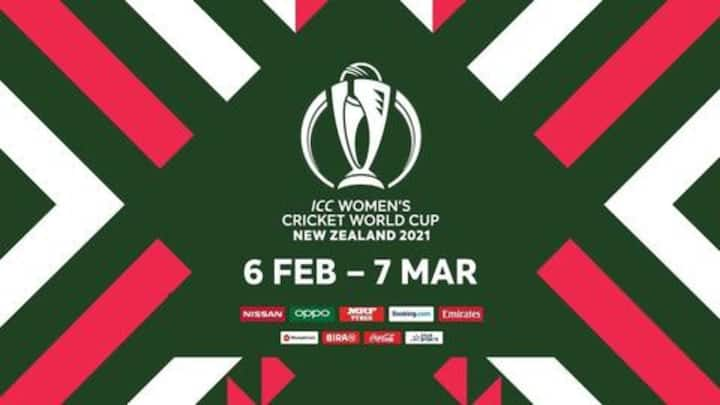 The International Cricket Council (ICC) on Thursday announced the cities to host the 2021 edition of the Women's World Cup. It would be the 12th edition of the tournament and would be held in New Zealand for the third time, across six cities. Meanwhile, England are the defending champions, having won their fourth title in 2017. Here are further details on this.
Key details about the venues
The six cities that would be hosting the finals are Auckland, Wellington, Hamilton, Tauranga, Dunedin, and Christchurch. While Auckland would host the opening game of the tournament, the final would be held in Christchurch, which would be a day-night affair. A total of 31 matches are scheduled to be played between February 6 to March 7.
Hagley Oval to undergo floodlight tower construction ahead of CWC
Meanwhile, the Hagley Oval in Christchurch would undergo some renovation work. While they are looking to increase the capacity to 20,000, the venue is also primarily looking to install permanent floodlight towers, now that it would be hosting the final in a Day-Night match. The Canterbury Cricket Trust's (CCT) approval for the same has been sanctioned, as 49-meter-long light towers would be installed.
Venues to host the matches
Following are the venues across six cities that would host the matches: Auckland - Eden Park (Capacity: 42,000) Wellington - Westpac Stadium (Capacity: 34,500) Hamilton - Seddon Park (Capacity: 10,000) Tauranga - Bay Oval (Capacity: 10,000) Dunedin - University Oval (Capacity: 6,000) Christchurch - Hagley Oval (Capacity: 20,000)
World Cup CEO expects the tournament to be a cracker
World Cup CEO, Andrea Nelson, said that they were looking to bring the tournament to the top venues of the country to help a geographic spread and give the best experience to Kiwi sporting fans. "It was great to see the enthusiasm from so many cities bidding for a chance to welcome the best players in the world to their back yard," she said.
Eight teams to fight it out for the coveted trophy
The tournament would feature eight teams, including hosts New Zealand. Also, four teams from the 2017-20 ICC Women's Championship would qualify from the event, with Australia and England having already qualified so far. Apart from them, three teams form a 10-team qualifier event would also make it to the tournament.