Kohli admits Ashwin wasn't 100% fit at Southampton
Kohli admits Ashwin wasn't 100% fit at Southampton
Sep 07, 2018, 04:47 pm
2 min read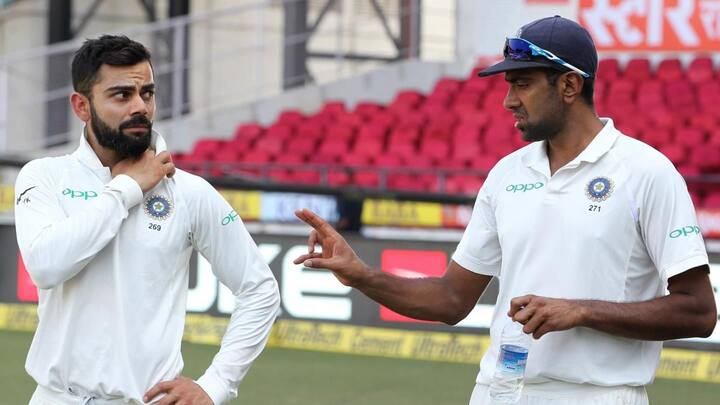 Virat Kohli and the Indian management got it all wrong when they decided to play off-spinner R Ashwin in the fourth Test, against England, at Southampton. It was apparent Ashwin had an issue and wasn't at his best, as the visitors surrendered authority even they were on top. After being tight-lipped till now, skipper Kohli finally confirmed that the senior bowler had a 'niggle'.
Ashwin's bowling in fourth Test was poor
With India selecting Ashwin in Playing XI for the fourth Test, it not only aggravated his injury, but also had an impact on the match. Figures of 1/84, on an old second innings pitch, was never a strong return from a bowler who usually thrives in these conditions. England batted to safety and then inflicted a loss upon the Indians.
Issue lies with both management and player
The problem here lies with both the team management and the player. Ashwin was suffering from a groin injury and was not 100% fit for the Southampton Test. He was under complete rest during the break prior to the Test. Therefore why play him if he isn't fit? Why didn't they include Ravindra Jadeja? Ashwin, himself, should have backed out.
Ashwin's risk didn't pay off
The Oval, historically, favors spinners and Ashwin had to sit out of the match. He knew the problem he could face when he agreed to play the fourth Test. It impacted him physically as well as the outcome of the match as he was ineffective. It's time for Kohli and Ravi Shastri to be more wise and not be rigid about their strategies.