WWE: Five biggest controversies of Triple H
WWE: Five biggest controversies of Triple H
Feb 09, 2019, 09:34 pm
3 min read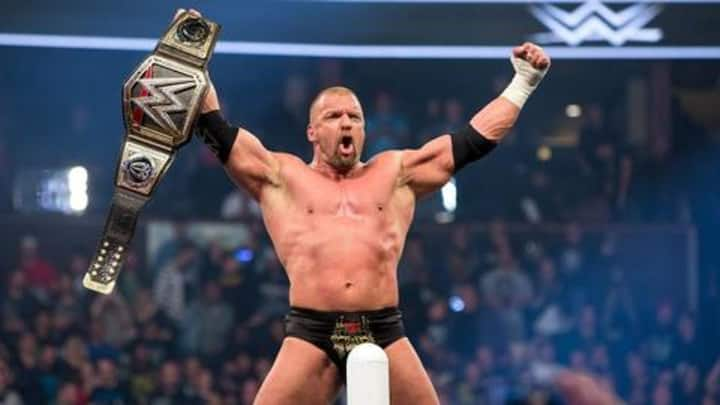 Triple H has been one of the most important recruits Vince McMahon has ever made in his career. From leading an attack against WCW to being one of the top heels for the company, Hunter has done it all. Now he is busy grooming up WWE talents. However, his career has been full of controversies. Here're five such incidents you might not know about.
When his Pedigree seriously injured a wrestler
In 1996, a video circulated of Triple H using his move, the Pedigree, on a wrestler called Marty Garner. Garner mistook the Pedigree for a double underhook suplex and positioned his body in such a way that he was left with a serious neck injury. He sued WWE and the matter was then settled out of court. Interestingly, Garner returned to WWE in 2006.
Triple H was involved in the infamous Curtain Call incident
Wrestlers have fought as 'heels' (villains) or 'babyfaces' (heroes) and in mid 90s, such characterizations were taken seriously. Wrestlers would never do anything that could break kayfabe. However, in 1996, the four friends Triple H, Shawn Michaels, Kevin Nash and Scott Hall, who were playing opposing characters hugged each other before the audience, breaking the tradition for the very first time in WWE's history.
Triple H's stronghold on the Heavyweight Championship in early 2000s
After Evolution was created, the group became one of the strongest factions WWE had ever seen, and the leader of the group was Triple H. He was the company's biggest heel then, and a World Heavyweight Champion. He kept destroying opponents one after the other with the help of Evolution members as he did not wish to part with the Heavyweight title.
Triple H's racist tirade aimed at Booker T
Booker T joining WWE after WCW's acquisition was a major boost for McMahon, and he rose up the ladder in WWE, before being attacked by Evolution. Triple H racially abused him, pointed out to his criminal past, and the two were booked in a WrestleMania match which Booker lost in 23 seconds. Booker fought back, won King of The Ring and the World title.
Many wrestlers believe Hunter just married right
Many wrestlers and pro-wrestling personalities have said that Triple H was initially heavily booked first due to his friendship with Shawn Michaels, and then because of his marriage to Stephanie McMahon. Wrestlers like Scott Steiner, Bret Hart and others have been very critical of the boosts Triple H received. He was also widely criticized when Chyna was fired due to his affair with Stephanie.