IPL 2019: Jos Buttler's mankading was 'legal', says MCC
IPL 2019: Jos Buttler's mankading was 'legal', says MCC
Mar 27, 2019, 12:35 pm
3 min read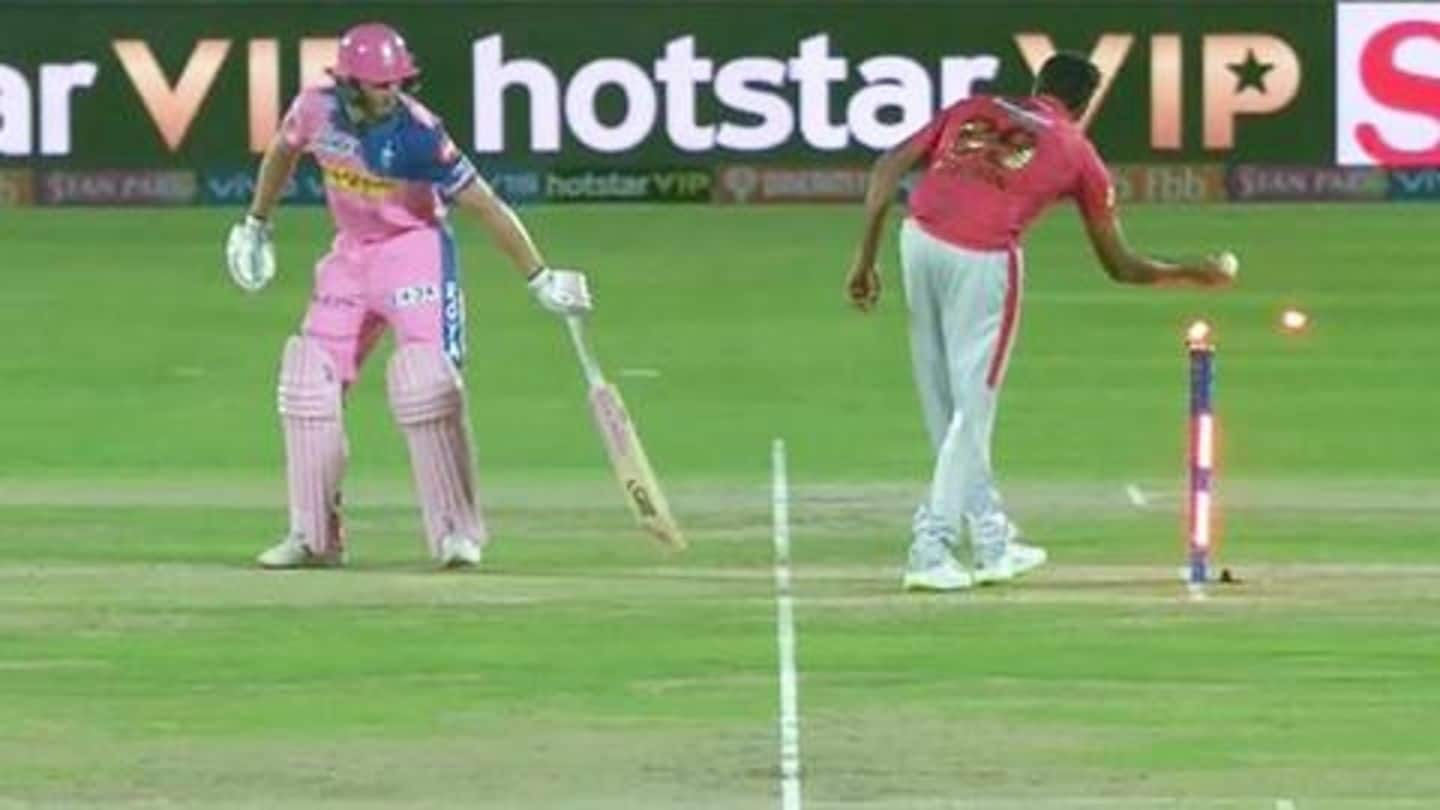 On Monday, IPL 2019 witnessed its first major controversy with Kings XI Punjab's captain Ravichandran Ashwin mankading Jos Buttler. In the same light, the Marylebone Cricket Club (MCC) has given its verdict on the issue. While many fans deemed what Ashwin did was against the 'spirit of the game', the MCC has termed his action and the subsequent dismissal 'legal' as per the laws.
Buttler's Mankading was the turning point of the match
It all happened during the 13th over, while Ashwin was on his run-up to bowl to Sanju Samson, when Buttler left his crease at the non-striker's end, even before Ashwin had released the delivery. Ashwin didn't complete his delivery and promptly noted action of Buttler to clip the bails. The umpire referred it upstairs, where the third umpire, after reviewing it, declared Buttler out.
The Marylebone Cricket Club (MCC), based in London, with its headquarters being the Lord's Cricket Ground, is the oldest cricket club in the world. The club has been responsible for framing and formulating the cricketing laws ever since the inception of the game. These laws are duly noted and followed by the International Cricket Council, across all formats of the game, around the globe.
MCC: Buttler's 'mankad' dismissal not against the 'Spirit of Cricket'
While the world was split as to whether the action by Ashwin was against the spirit of the game, the MCC, apart from terming this act and the dismissal 'legal', it also said that the dismissal was not against the game's spirit. The MCC also defended the TV umpire, who it believes made the correct interpretation of the law as he declared him out.
Giving warning to the batsman not in the law book
The statement by MCC read, "It has never been in the Laws that a warning should be given to the non-striker and nor is it against the Spirit of Cricket to run out a non-striker who is seeking to gain an advantage."
Bowlers must act within timeframe outlined for Law 41.16
Aside from defending the incident, the MCC also said that it was up to both the teams to ensure that the play is happening within the laws and the game's spirit. It also told the bowlers to act within the designated time-frame of the law to inflict the mankading, aside from warning the batsmen to not take unfair advantage by leaving the crease early.
The Mankading Law: 41.16.1 (as per MCC rulebook)
If the non-striker is out of his/her ground at any time from the moment the ball comes into play until the instant when the bowler normally would have been expected to release the ball, the non-striker is liable to be run out.