Mankading does not violate spirit of cricket, feels Simon Taufel
Mankading does not violate spirit of cricket, feels Simon Taufel
Apr 28, 2019, 10:42 am
2 min read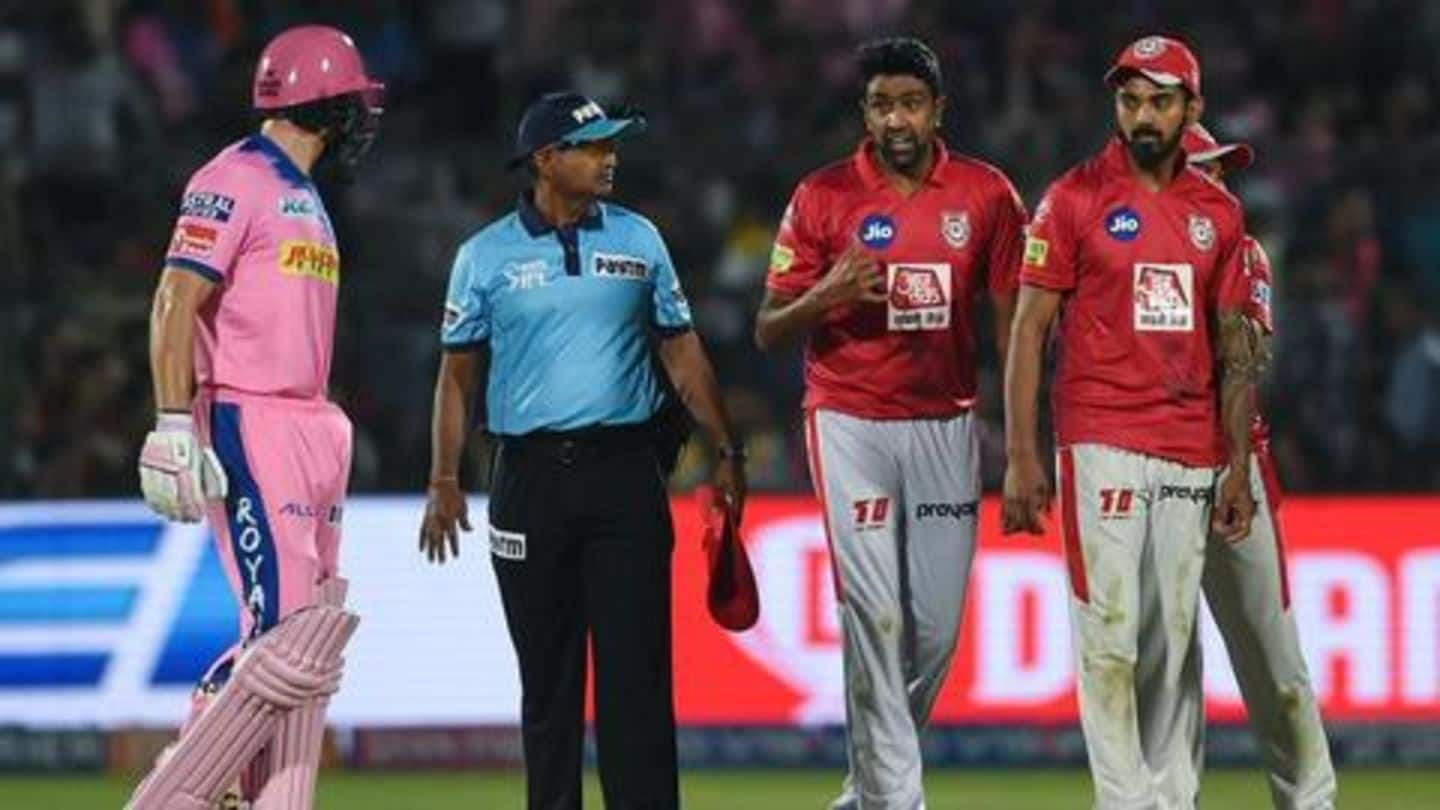 The IPL 2019 has witnessed a lot of controversies. However, the most prominent one was when Ravichandran Ashwin Mankaded Jos Buttler in a match between Kings XI Punjab and Rajasthan Royals. The act drew heavy criticism as many blamed Ashwin for violating the Spirit of the Game. Meanwhile, former ICC Elite Panel Umpire Simon Taufel has defended Ashwin. Here's what he said.
Ashwin Mankads Jos Buttler, the first instance in IPL
It happened when Kings XI Punjab visited Rajasthan's den. Ashwin was on his run-up to bowl to Sanju Samson, when Buttler left his crease at non-striker's end, even before Ashwin had released the delivery. Ashwin didn't complete his delivery and promptly noted the action of Buttler to clip the bails. The umpire referred it upstairs, where the third umpire, declared Buttler out.
Mankading law within ICC's regulations of fair play
Taufel says that the Mankading law was framed so that the non-striker doesn't gain an unfair advantage by leaving his ground before the bowler has released the ball. "This is why the ICC has stipulated within their regulations and interpretations that the bowler can dismiss the non-striker run out up until the bowler's arm reaches the top of the delivery swing," said Taufel.
Taufel feels every dismissal is premeditated
Taufel further said, "People also accused Ashwin of premeditation. My response to that would be: well, so what? Bowlers attempt to get batsmen out lbw, bowled, caught, or by any other form of dismissal. Aren't all these premeditated?"
Mankading law is difficult to implement for umpires
While Buttler had earlier stated that the law was unclear, Taufel too felt that the law is a difficult one. It is not easy to be implemented on the field by the umpires. "It is subjective as to whether or not he actually got to the normal point of release. So, it is very understandable that Buttler was given out run out," Taufel concluded.