Mbappe is a better forward than CR7: Stefan de Vrij
Mbappe is a better forward than CR7: Stefan de Vrij
Sep 14, 2018, 01:38 pm
2 min read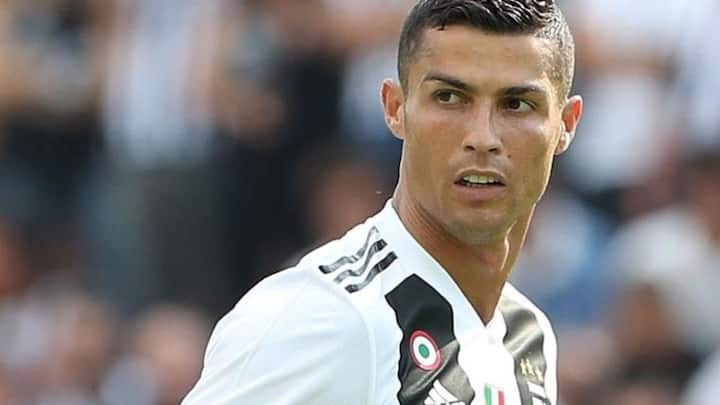 Inter Milan defender, Stefan de Vrij, has recently made a comment that might irk of Cristiano Ronaldo fans. The Dutch footballer said that 19-year-old Kylian Mbappe is a better forward than Cristiano Ronaldo. After serving Real Madrid for 9 seasons, Ronaldo moved to Italian champions Juventus, in 2018 and is yet to open his account in the Serie A. Further details follow.
Ronaldo has had a shaky start to his Juventus career
One of the most prolific goal-scorers the world has ever seen, Cristiano Ronaldo has achieved in his career everything a footballer can dream of. Aged 33, the man took up a new challenge to prove himself in another league, and this courage is admirable. Ronaldo is yet to open his scoring account with Juventus, having gone goalless in three games.
Possible reasons why Stefan de Vrij made the statement
Being someone who has faced both the players on the field, Stefan de Vrij probably made this statement because Mbappe's lightning speed had caused him much trouble. However, at 33, CR7 may not be able to keep up his pace throughout the game. But being the lethal finisher he is, it doesn't make Ronaldo any less dangerous.
Such comparisons are unfair
Cristiano Ronaldo has achieved a lot and shouldn't be compared to newcomers who are yet to etch their names in record books. There is no question that Mbappe is a great talent, but he is not yet as prolific as Ronaldo. It is unfair to Mbappe as well, as being compared to his childhood hero puts him under needless pressure.
Stefan de Vrij did not forget to highlight Ronaldo's importance
Stefan de Vrij, however, did not forget to highlight the importance of somebody of Ronaldo's ability playing in Italy. He said, "I confess, at first I did not believe he was coming to Italy". The Dutchman added that only when the media started talking about it a lot, only then he began taking the matter seriously.