Tokyo Olympics to be postponed until 2021
Tokyo Olympics to be postponed until 2021
Mar 24, 2020, 06:31 pm
2 min read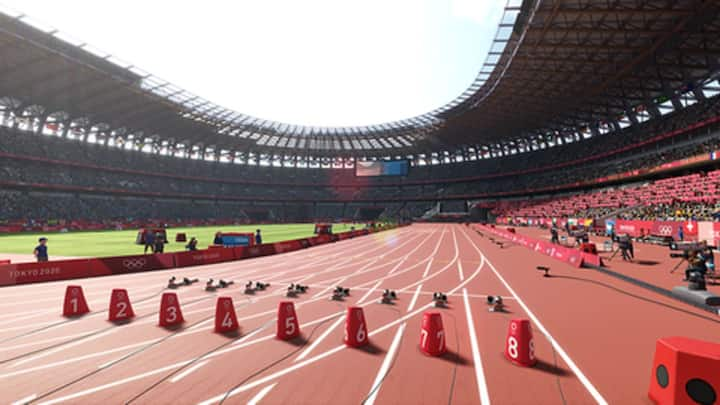 The Tokyo 2020 Olympics will be postponed by a year by the International Olympic Committee. The decision was taken after a conference call between the IOC president Thomas Bach and Japan's Prime Minister, Shinzo Abe. There were widespread concerns regarding the Games amid the coronavirus pandemic which has claimed more than 16,000 lives. Here are further details on the same.
Decision had already been made
This summer's global showpiece was due to get under way in Japan on July 24. Earlier, on the day it was expected to be postponed due to the coronavirus pandemic. International Olympic Committee member Dick Pound stated a decision has already been made after the IOC came under increasing pressure from World Athletics and individual associations to put the event on hold.
IOC sought four weeks for a decision
Earlier, the International Olympic Committee had announced that it may take four weeks to decide whether to postpone the 2020 Tokyo Games. It also added that a complete cancelation is not under consideration at the moment. This was the first such alarming statement by IOC. "The IOC is confident that it will have finalized these discussions within the next four weeks," the statement read.
Canada pulled out of Tokyo Olympics on Monday
On Monday, Canada became the first nation to pull out of the upcoming Tokyo 2020 Olympics in the wake of coronavirus pandemic. The Canadian Olympic Committee revealed that it won't give a go-ahead unless the games are postponed for a year. Similarly, the Australian Olympic Committee has asked the athletes to prepare for a Tokyo Olympics for the summer of 2021.
World Athletics president wrote a letter to IOC
World Athletics president Seb Coe also sent a letter to IOC, stating that holding the Olympics is not feasible presently. "No one wants to see the Olympic Games postponed but we cannot hold the event at all costs, certainly not at the cost of athlete safety," he wrote. He added, "A decision on the Olympic Games may become very obvious very quickly."
Athlete concerns had grown ahead of Olympics
Olympic pole vault champion Katerina Stefanidi claimed athletes were being forced to take health risks as competitors started to speak out about holding the Tokyo Olympics 2020. Stefanidi and British heptathlete Katarina Johnson-Thompson went on to voice concerns after the International Olympic Committee(IOC) said it was "fully committed" to running the Games as scheduled from July 24.
Japan asks for one-year postponement