5 managers who can replace Jose Mourinho
5 managers who can replace Jose Mourinho
Aug 22, 2018, 02:24 pm
3 min read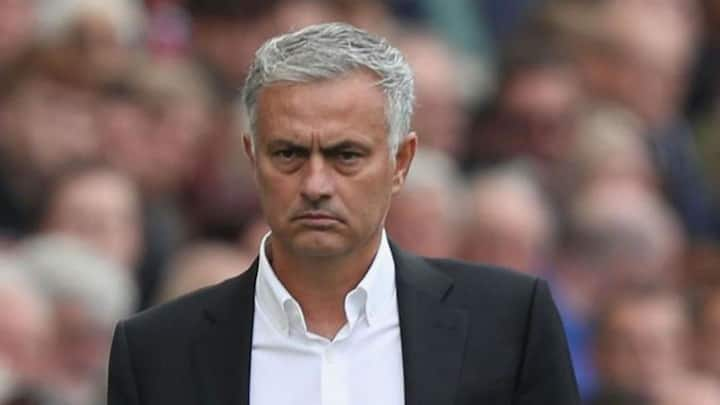 Jose Mourinho probably has a short Manchester United career ahead of him. Word around the campfire is that the United's top hierarchy has had enough of the 'Special One' after the team's under-performance against Brighton and want to replace him soon. But Manchester United are club football giants and they will need a world-class gaffer at the helm. Here are five viable replacements.
Will Zidane fit in at Manchester United?
Zizou's resume and achievements can't be matched by other contenders. He has won three consecutive Champions League titles- a feat no modern day manager has achieved. However, Zidane has neither played in a Premier League club nor has he ever managed one. Manchester United have had already 3 managers who flopped at Old Trafford. There is no time to experiment.
The former PSG manager could be in contention
Laurent Blanc can be an option for United. He also has been vastly successful with PSG and Bordeaux as a manager, winning the Ligue 1 title in his second ever managerial season. With PSG, Blanc has won 3 league and national honors. Known to clear up messes, having done so with the French national squad, he is someone United could take a chance with.
Manchester United's golden boy Ryan Giggs
If United are looking for someone to instil the winning passion they were known for, there is no better option than United legend Ryan Giggs. The most decorated EPL player can give them direction and with his great footballing mind and history as a United player, Giggs could work wonders. However, he doesn't have enough experience as a manager.
It will be in United's favor if Pochettino signs
United have long been eyeing Pochettino but it will not be easy luring him away from the team he has built himself. Tottenham look a much better side than United, but if Pochettino is eyeing trophies he will be needing the resources. And there is no better club which can splash the cash like United, a strategy they can use to grab his attention.
The Napoli manager has always been successful
Carlo Ancelotti has had a long and successful career where he managed various clubs quite successfully. Having used various tactics over the years, Ancelotti might be able to improve on United's weaknesses. He is also some known for his kindness and good humor, something the United squad needs. Ancelotti might be eager to leave Napoli and join a big club like United.