Legends Dravid, Ponting, Taylor inducted in ICC Hall of Fame
Legends Dravid, Ponting, Taylor inducted in ICC Hall of Fame
Jul 02, 2018, 01:03 pm
2 min read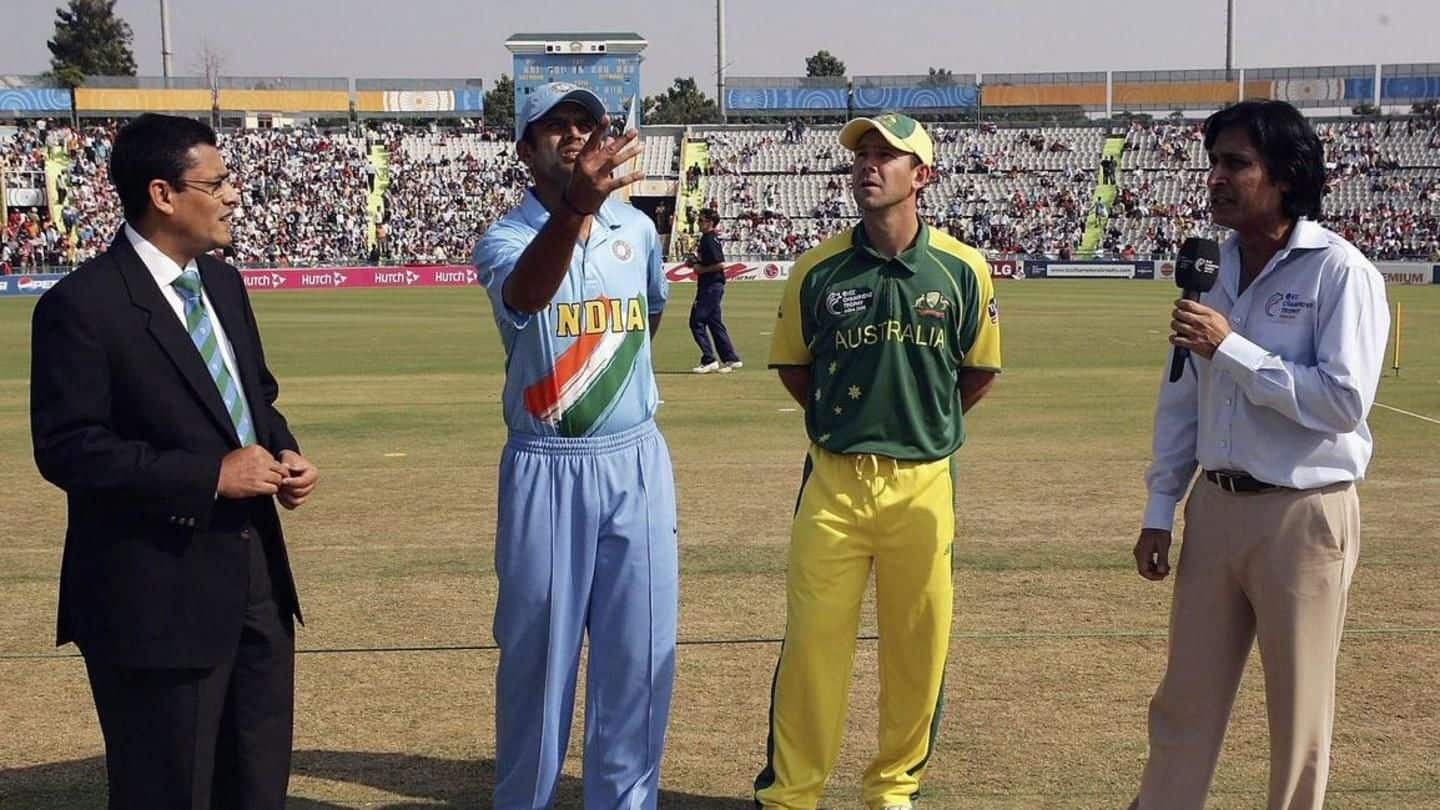 Former India skipper Rahul Dravid and Australian captain Ricky Ponting were inducted in the ICC Hall of Fame. Besides these two legends of the game, former England women's wicket-keeper Claire Taylor was bestowed with the honor, as well. The trio were chosen by former inductees and media personalities. Dravid became only the fifth Indian to get this honor. Here is more on the same.
Dravid a celebrated Test and ODI player
Rahul Dravid stated that, to find one's name in the list of all time greats is what one only dreams of while starting his cricket journey. In 164 Tests, 'The Wall' scored 13,288 runs with 36 hundreds and 63 fifties. With a best career score of 270, Dravid averaged 52.31 in this format. In ODIs, he managed 10,889 runs, which included 83 fifties.
Dravid in ICC Hall of Fame
Ponting one of the most successful captains
Ricky Ponting is one of the most successful captains, the game has ever witnessed. He led Australia to two ICC World Cup titles in 2003 and 2007. Ponting was also a run-machine; he amassed 13,378 runs in Tests, hitting 41 hundreds. He also scored 13,704 runs in ODIs that included 30 hundreds and 82 fifties. Another legend that deserved the honor.
Taylor 3rd England women cricketer to be inducted
Former England women's wicket-keeper Taylor stated that it's a great honor to be inducted alongside the legends of the game. Taylor scored 1,030 runs in 15 Tests and 4,101 runs in 126 ODIs. She also played 21 T20Is and slammed 615 runs. Taylor became the seventh female player to be inducted and only the third one from England.
Who are the other Indians in the list?
India's Kapil Dev, Bishen Singh Bedi and Sunil Gavaskar were inducted in the ICC Hall of Fame in 2009. Spin legend Anil Kumble followed the footsteps of these three greats when he was honored in 2015. Dravid became the 5th Indian player to be felicitated.
Why is Sachin Tendulkar not in ICC Hall of Fame?
One must be wondering, why Sachin Tendulkar was not selected. As per the criteria, a player is 'generally' honored, 5 years after he played his last game. Sachin played his last Test in November 2013 and hence was not eligible in this term. Tendulkar ticks all the boxes to be inducted as a batsman if not as a skipper.