Legendary golfer Arnold Palmer dies at 87
Legendary golfer Arnold Palmer dies at 87
Written by
Rishikesh Malkhede
Sep 26, 2016, 01:21 pm
2 min read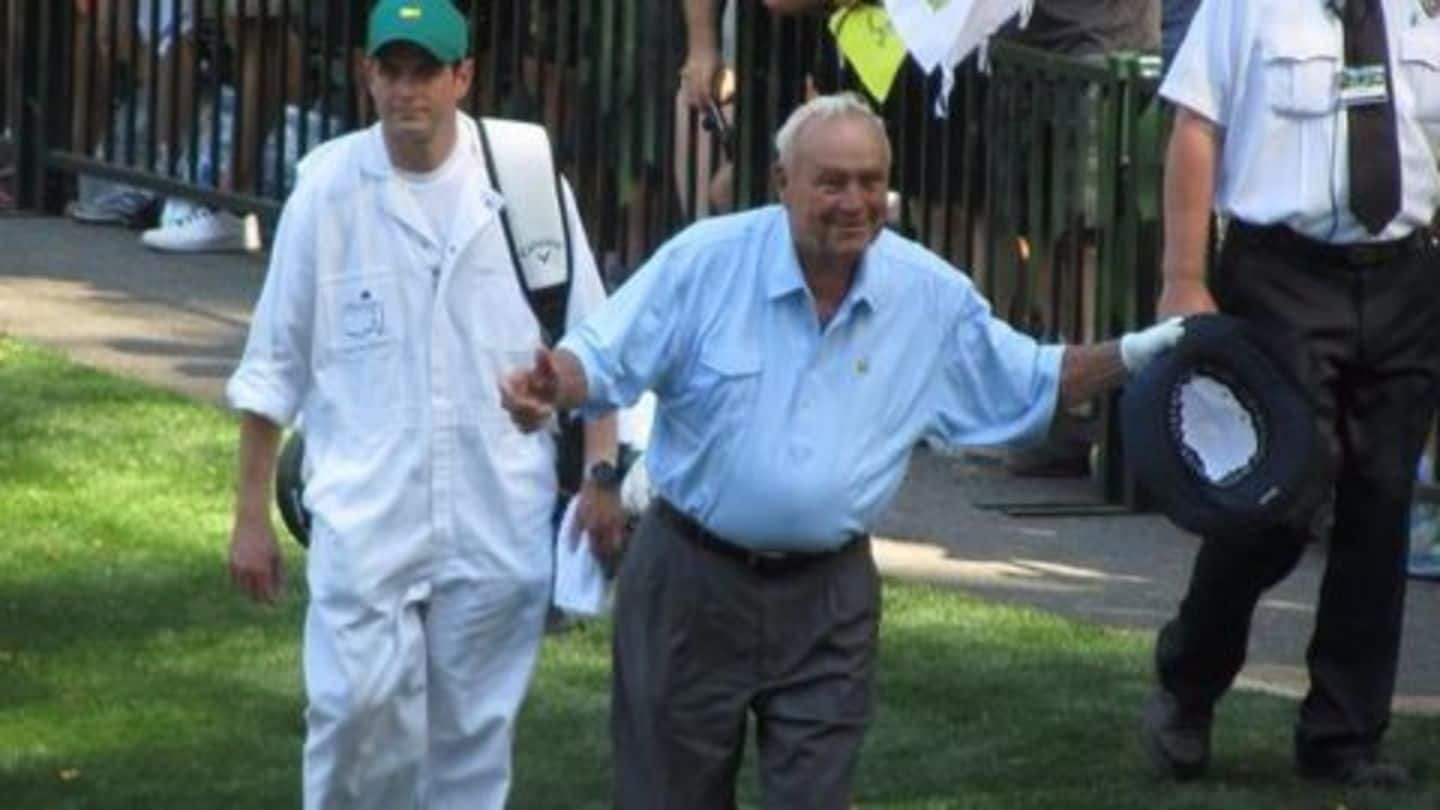 American Golf legend Arnold Palmer died in a hospital in Pittsburgh before his cardiac surgery. He was 87. The American was fondly called 'The King' for the transformation he brought in the golf and made it a compelling television event. Palmer played golf tournament for almost 50 years and has won more than 90 titles in his entire career.
Arnold Daniel Palmer was born on 10 September 1929. He learned golf from his dad who used to take care of a golf course in Pennsylvania. Palmer served in the United States Coast Guard for three years before he took up professional golf. While still in college in 1954, he won U.S. Amateur title and decided to try his luck at the professional level.
First win and the stardom
Within months of turning a professional golfer, Arnold Palmer registered his first tour win in the 1955 Canada Open. Palmer kept on winning other titles until his first major break. He rose to fame after winning his first major title in the 1958 Masters Tournament in Georgia. He was the youngest champion of the tournament at that time.
During the 1960-1963 period, Arnold Palmer went on to win a total 29 PGA tour titles and more than $400,000 in prize money. He won US Open in 1960, the Masters Tournament in 1960 and 1962 and the British Open Championship in 1961 and 1962. He was also the captain of U.S. Ryder Cup team which won the championship in 1963.
In his career, Palmer won 93 titles. He was a part of the Ryders Cup winning U.S. Team for seven times and World Cup winning team six times.
Palmer was one of my best friends: Jack Nicklaus
Jack Nicklaus, one of the major rivals of Palmer tweeted that Palmer was one of his best friends and will always be the king of golf.